The wide wide world is just waiting to be explored, and it starts right at your doorstep. That's why I asked local moms to share their favorite spots in their own towns. Last week we brought you City Gems from five cities around the U.S. Here are five more! No need to pack a bag to start exploring, you're already there.
Local mom Angela loves her city and wants you to know that there is more to Detroit than you think. Her Detroit City Gems include a visit to the Detroit Zoo, where kids can visit the underwater passage to see polar bears swim directly overhead, and watch the feeding of the giraffes!
Avalon International Breads is a great place to stop for breakfast and is known for its for perfect foccacia. Not so into bread? Avalon also offers unparalleled baked goods and amazing local artisanal products including jams and honey. If you need an afternoon pick-me-up or are ready for a cocktail, pop over to Great Lakes Coffee, one of the most community minded spaces in town. And if you happen to be in Detroit on a Friday night, be sure to go to the Detroit Institute of Arts for Friday Night Live and enjoy free activities for the entire family from 6 - 10 p.m.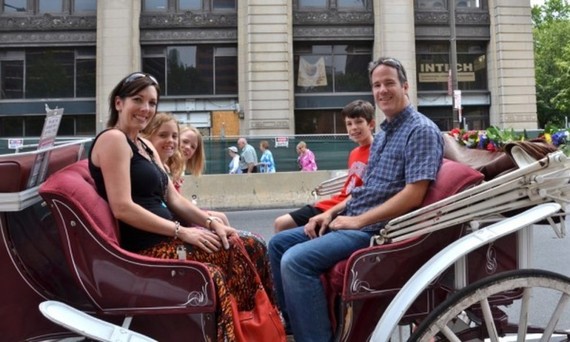 I can only assume that visiting Philadelphia feels a bit like opening up a history book. Local mom Jo-lynne shares her Philadelphia City Gems and tells us that the best way to see this beautiful city is on a Horse Drawn Carriage Ride that takes you through Historic Philadelphia. If you choose the "long tour" you will be taken through the historic area and Society Hill -- a charming district of Federal style row homes with cobblestone streets that date back to the 18th and early 19th centuries.
Another place to not miss is the Longwood Gardens with spectacular fountain shows. New to Philadelphia is the Constitution Center, an interactive museum where History comes to life! This multi media experience is great for the entire family and should definitely be on your list. Need some caffeine? Head over to Rittenhouse Square and try La Colombe coffee for a cool atmosphere and an excellent cup.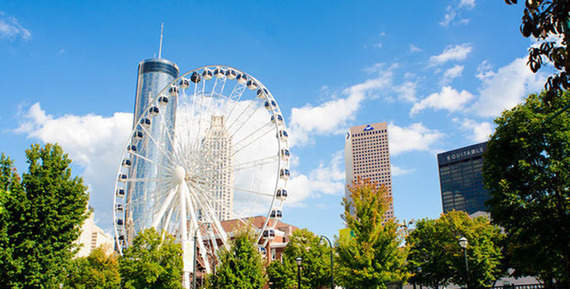 There are many things to do in Atlanta, but luckily Jen and Carrie, aka The Magnolia Mamas, have put together a complete city guide of their Atlanta City Gems. Two at the top of their list are the Atlanta Botanical Garden and the Georgia Aquarium. Each worth a full day to themselves. Another local gem is the Center of Puppetry Arts. You can catch amazing performances that delight both children and adults or attend workshops where participants can create their own marionettes!
For the best burgers and shakes head to Flip Burger and order the Trio, a sample of three mini burgers and let yourself be tempted by either the Krispy Kreme or Nutella and burnt marshmallow shake! Nothing beats such a decadent treat!
Another local food favorite is Taqueria del Sol, but be warned, there's usually a line out the door! After all that eating, if you have time, be sure to ride the SkyView Atlanta to get a spectacular birds eye view of the entire city.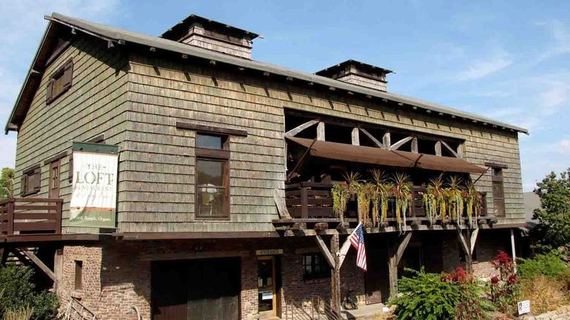 Indianapolis is another city that I have never visited, but after reading Indianapolis City Gems by Amy of O'Leary Love, it's definitely on my list! Indianapolis offers lots of trails, but the Monon Trail definitely tops the list. It connects downtown Indy to the northern suburbs and it's an amazing place to take a walk, cycle, jog, or whatever catches your fancy! Multiple fun restaurants and attractions line the trail making it easy to hop on and off wherever.
If you have time to drive north to Zionsville you'll find Traders Point Creamery, Indiana's very first organic dairy farm. You can eat in the unique restaurant The Loft and try their incredible ice cream! Amy also highly recommends walking around the Mass Ave Arts District and grabbing a burger at Bru Burger. And you should probably check out the Indianapolis Children's Museum, it's the largest in the world!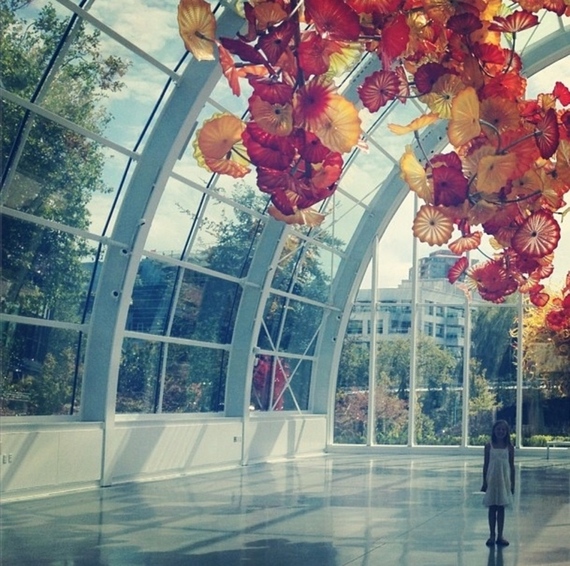 Take my kids to a museum made of glass? Really? Seattle mom Katie says, yes! It's why she put the Chihuly Garden & Glass at the top of her Seattle City Gems list. It's where you'll find masterpieces by famous local artist Dale Chihuly. Tips for parents: Bring a stroller for little ones, don't miss the incredible gift shop, and eat lunch at The Armory when you're done. Take some time to visit University Village in Seattle's U-District which has lots of dining and shops. The kids will enjoy the many water features and an undercover playground in the very likely case it's raining!

Rachel's Ginger Beer is a local favorite, but don't worry it isn't really beer. Located in the Pike Place Market, it's the perfect place to sit down for a break with your kids. Order a flavored ginger beer for your kids and a Moscow Mule or one of their signature cocktails for you. Before you go, head to the beach for a bonfire on the beach at Golden Gardens. Definitely something you won't want to miss!
So there you have it! More local places real moms love! If you're visiting any of these cities this summer be sure to visit their Findery Notemaps for more City Gems. Be sure to leave your own Notes on Findery while you explore neat places both near and far this summer!