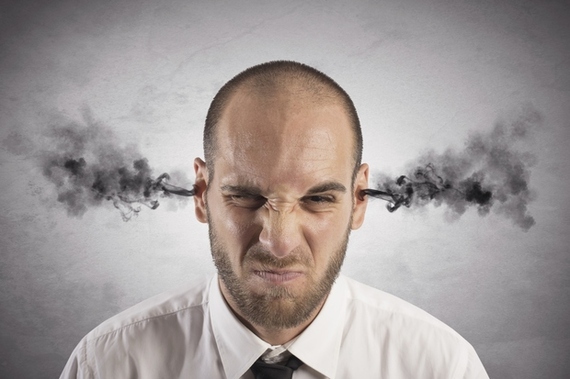 Good Customer service doesn't cost anything but bad customer service can cost you millions of dollars in bad publicity, massive customer loss and employee mediocrity.
If you're in business and have customers you need to read take this seriously! Customer service is almost more important than your products or services. Customers always want to know their needs are being met and their problems are being solved. That's your number one job -- otherwise you're going out of business.
To help... I'm going share five important customer service strategies I recently shared with the over sixty-person sales team of one of the largest manufacturers of pallets in the US. Their superior customer service and dedication to servicing customer needs are a few of the reasons they have exponentialy grown.
I regularly travel across the country on business to speak to the variety of leadership, sales and business development teams for companies in a many industries.
If you're a business traveler, you realize the importance of brand loyalty and customer service. If you're an occasional traveler brand loyalty may not matter as much to you.
The level of customer service and the way you're treated shouldn't differ between frequent and infrequent travelers... unfortunately it often does with big brands.
Good Customer service doesn't have an additional incremental cost. However Bad customer service can cost you plenty in lost sales, poor customer experience and lower brand loyalty.
It doesn't matter what business you're in, how you treat your customers matters to the employee morale but more importantly, the bottom line.
There have been airlines, car rental and even supermarkets that I've sworn never to do business with again because of rude and unnecessary experiences. I travel enough that my dollars matter!
"There's power in your pocket book!"
Recently experience rude and dismissive flight attendants and incompetent car associates for no apparent reason. Being known as the largest airline is meaningless if a majority of your customer base are mistreated.
When customer service is bad, price no longer becomes a distinguishing factor in buying decisions. Customers will pay a higher price for the piece of mind of great service they will get from a competitor.
Let's be honest...you're in business to service customers. If you're sales are stagnant, this is the first area you have to focus on as a leadership team.
Here are five strategies your sales team can implement today to turn your sales and negative customer service around immediately.
1. Solicit feedback from some of your consistent, frequent and loyal customers. They will tell you the truth.
2. Provide incentives to existing customers to solicit honest feedback. Getting negative feedback is actually better than only getting positive feedback. You can learn from negative feedback that appear to be consistent mistakes.
3. Revisit and Re-train customer facing teams.
4. Humanize the customer interaction whether on social media, on the phone or in person. Many companies hire external PR and marketing companies to send canned responses to disgruntled customers...further infuriating the situation.
Customer: Hi I'm so angry because you lost my luggage. Can you help me?
Airline: Sorry about your luggage, we do everything we can to make sure our customers have an enjoyable experience with our airline.
Customer: Huh? What does that have to do with my luggage? Can you help me or not?
Airline: Please check back on Twitter/Facebook etc for updates!
Customer: ARRGHG "expletives"!
5. Encourage and in some cases require consistent customer service and sales training. Reward the employees who make customer service their mission.

Servicing your existing customer and improving their experiences can lead to increased sales, more positive brand awareness and more engaged employees.
You have a better chance of reselling or upselling a currently customer than spending the money to acquire new ones! Poor customer service, apathy and mediocrity ruins sales and destroys morale!
If you want to learn more about improving your customer service, employee improvement, sales training strategies that increase the bottom line visit EKAnomics.com
Follow Ebong on Instagram, Twitter and SnapChat: EbongEka
Recently named one of the top leadership experts to follow online, Ebong Eka is a certified public accountant and keynote speaker on leadership and sales.
Ebong gives real life-practical solutions, tailored to the everyday person, that can be implemented to achieve peak performance in life and within organizations. Ebong is a leadership and customer service, and small business expert who regularly appears on MSNBC, Fox News, Fox Business Channel, NBC and CNN. Ebong is also an accomplished TEDx Speaker, motivational speaker, Huffington Post Small Business Blogger and Office Depot Blogger.
Ebong is also the author of the book, "Start Me Up! - The No-Business-Plan Business Plan", published by Career Press!
Related
Popular in the Community