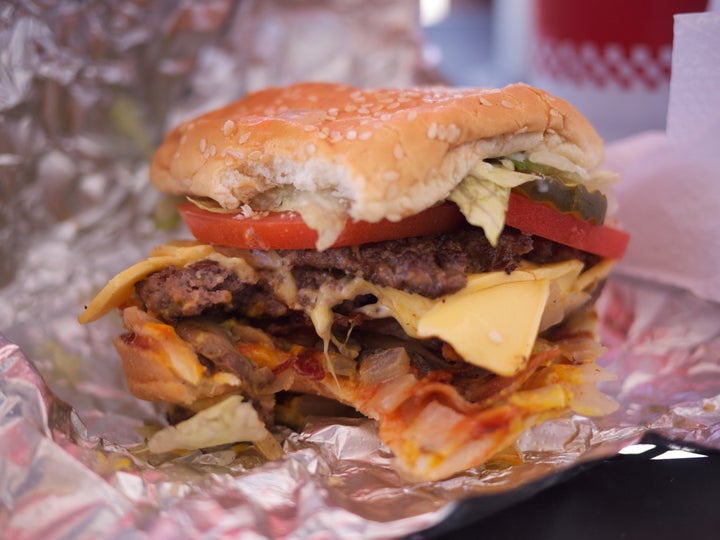 Yet another survey has declared Five Guys America's favorite burger joint, beating out In-N-Out, Fuddruckers, A&W and Smashburger, in that order. McDonald's and Burger King appeared even lower on the list. The survey, from Market Force Information, questioned 7,600 consumers and first simply calculated the number of votes for each chain. Then, Market Force factored in the number of locations. The results were also examined geographically.
The study also found that Five Guys had the best tasting burger, followed by Smashburger. McDonald's ranked last in quality and taste and In-N-Out was deemed the best value. Interestingly enough, A&W rated low in nearly all of the key attributes, yet it was in the top five of the overall rankings.
Here are the favorite hamburger chains, indexed by door count: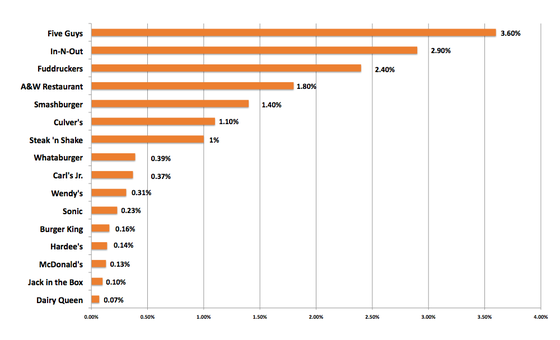 When the results were analyzed geographically, Five Guys still came out on top but then results varied for second place and below.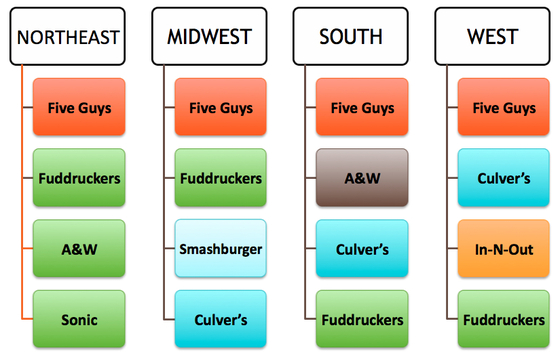 Market Force looked at a bunch of different attributes of burger chains and Five Guys dominated every category except overall value, in which In-N-Out received first place and Whataburger came in second. Five Guys was relegated to the bronze. Noticeably sparse from this list are most of the big fast food burger chains -- McDonald's appears in the last slot for overall value; Wendy's and Burger King are nowhere to be found.

"Five Guys does zero advertising, but by delivering consistently great customer experience, they're able to build a word-of-mouth buzz that continues to bring new customers through the door," says Janet Eden-Harris, chief marketing officer for Market Force, in a release on the survey.

Related
Before You Go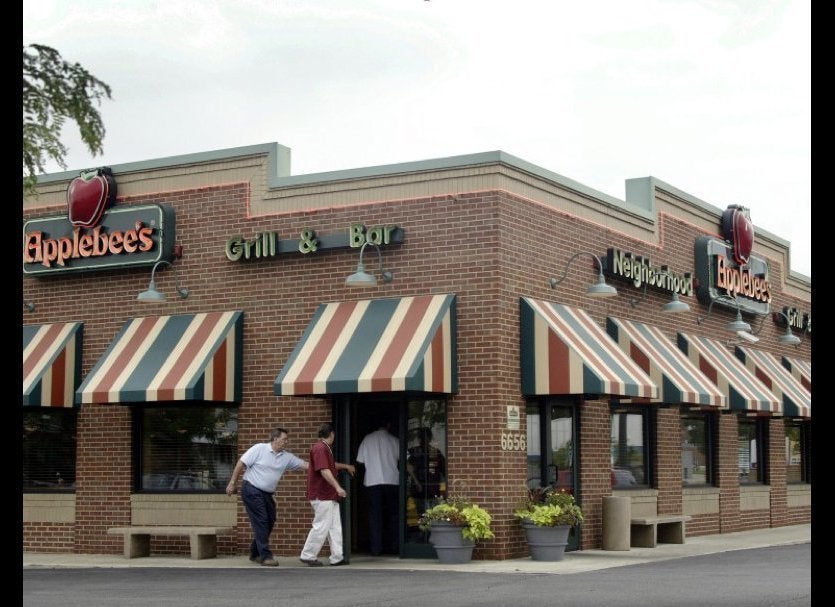 America's Biggest Restaurant Chains