If your New Year's resolution is to ski or snowboard with the family more, but your wallet just isn't up to the challenge, here's a ski season life hack: head to hometown ski resorts. Smaller ski resorts offer some of the best terrain to be had, a genuine community atmosphere, and prices that allow you to splurge on a second order of fries during your ski day lunch.
With a 'chalet' lodge perched on the top of a mountain face like a cozy castle, weekly bonfires and s'mores events, wildlife and nature walk programs, and a playful mascot named Bucky, it's no wonder children consider skiing June Mountain to be magical. Long described as a 'best kept secret' amid the California ski crowds descending upon nearby Mammoth Mountain, June Mountain -- just outside Yosemite National Park -- provides tranquility, community, and seriously fun skiing. How it delivers: hopping onboard my favorite ski resort trend of 2014, kids 12 and under ski free at June all season long. And families with Mammoth Mountain lift tickets ski free at June, too.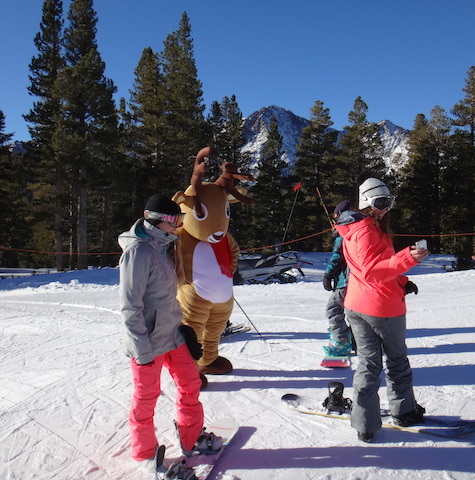 Care to ski on a volcano? Located within the Willamette National Forest of Central Oregon, Hoodoo is perched near the summit of Santiam Pass on Hoodoo Butte, a volcanic cinder cone. A cult favorite of long-time ski bums and old-timers, Hoodoo's lodge offers a retro feel, and bluebird days in the high desert are the norm. Lift tickets still come in at under $50 at Hoodoo (for an all-day adult pass) and the resort's tubing hill, dubbed the Autobahn, is the real-deal: no babyish slow lanes here.
Known as 'steep and deep', Southern Oregon's Mt. Ashland offers no shortage of serious terrain for expert skiers and riders, but that doesn't mean it short-changes its beginner clientele. In fact, Mt. Ashland offers a learn to ski or ride program at a price and value unheard of at larger resorts: $124 gets you three days of lifts, lessons, and rentals. Nearby Ashland Oregon delivers on apres ski entertainment and dining, and the Mt. Ashland lodge offers three stories of roaring fireplaces, classic ski lodge food, and friendly community.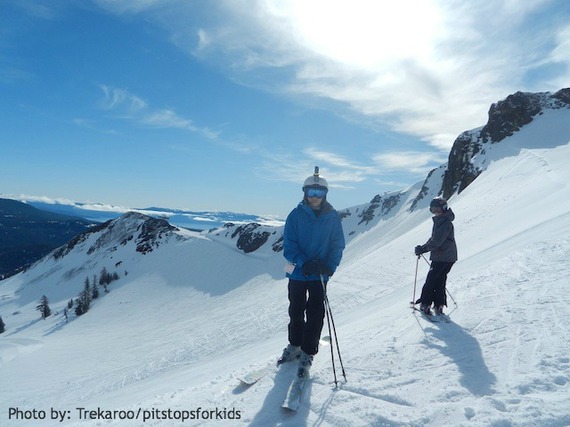 One of the most easily accessed ski resorts in Massachusett's Berkshires, Berkshire East is one of the only small town ski resorts to make it's own snow, ensuring the white stuff will be there when you need it to be. Berkshire East casts aside the $70 lift ticket standard in New England and offers all day skiing and riding for $60 (adult price). An unique wind turbine at the top of Berkshire East makes this resort one of the greenest in the country, and the nearby Deerfield River Valley is chock full of hometown dining options to satisfy everyone after a day on the slopes.
Mad River Glen skiers are mad about their mountain! When Vermont skiers head to larger or better known resorts, they're missing out on some of the most challenging and fun terrain in the east. Mad River's motto: ski it if you can. While most resorts up their prices during school holidays, Mad River Glen offers 50 percent off, and three-day weekends are encouraged: ski or ride for the weekend, and your lift ticket on Monday (or Friday) is $1. Naturalist programs are on-site, as well as a daycare (usually unheard of at small resorts).