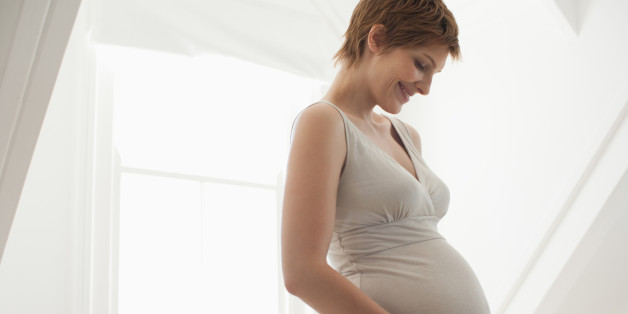 Without a doubt, 2014 has been a busy year for the law on pregnancy discrimination, with the Supreme Court, federal courts, states and the media getting into the act.
Below are the five biggest developments in pregnancy discrimination that happened this year.
1. The Supreme Court Takes Up the Young v. UPS Case
By far the biggest story this year on pregnancy discrimination law is the Supreme Court taking up this case to determine the reach of the federal Pregnancy Discrimination Act. This case has been the source of many articles in the news, including one I wrote here. The Court heard oral arguments on December 3, which you can read about here. This case will likely also be the biggest story on pregnancy discrimination next year when the Court issues the written opinion and lower courts begin to apply the new law.
2. The EEOC Issues Enforcement Guidance on Pregnancy Discrimination
On July 14, the Equal Employment Opportunity Commission for the first time in 30 years issued new guidance on pregnancy discrimination. The Guidance on Pregnancy Discrimination sets forth the Commission's enforcement priorities. The EEOC in the guidance gave the Pregnancy Discrimination Act a broad interpretation of the type advocated by Young in Young v. UPS. That is, that employers must provide workplaces changes to a pregnant employee if it offers similar accommodations to non-pregnant employees. The position generated significant controversy with two of the five commissions issuing statements publicly agreeing with the Commission's guidance on the Pregnancy Discrimination Act, noting that they believed the Commission should have waited for the Supreme Court's ruling in Young before issuing Guidance. Justice Scalia made no secret of his scorn for the EEOC during oral argument in Young. Young was a big story this year, and the EEOC's reaction to the Supreme Court's opinion will be a big story next year, too.
3. States and Local Governments Enact Laws to Protect Pregnant Workers
With the federal Pregnant Workers Fairness Act showing no movement in Congress, state and localities have pushed forward with laws designed to protect pregnant workers. New York City, Illinois, New Jersey, Maryland, Delaware, West Virginia and Pennsylvania, among others, passed laws requiring employers to provide pregnant women with reasonable accommodations at work. Kudos to the groups that have worked for passage of these laws: A Better Balance, The Center for Worklife Law and the National Women's Law Center. For a complete listing of other states considering similar legislation, A Better Balance provides a full list here.
4. Walmart and UPS Implement Policy Changes After Being Sued
In very public about faces, both Walmart and UPS changed their policies on accommodations for pregnant employees after being hammered in the courts and the press. Although UPS maintains that the policy in effect when Young applied for light-duty assignment was legal, it has since reversed its policy and now provides light duty assignments to pregnant employees. Similarly, after A Better Balance and National Women's Law Center challenged Walmart in the EEOC, it reversed its policy and now explicitly provides accommodations to pregnant employees with pregnancy-related disabilities. While these policy changes fall short of providing pregnant employees the protection they need, they illustrate that some big companies will change if facing court battles and bad publicity. As pregnancy discrimination will remain in the spotlight next year, expect to see advocacy groups continue to affect change by using these tactics.
5. The AutoZone Case Became a Big Verdict
This year saw one of the largest verdicts in a single plaintiff case, which pitted a woman who alleged pregnancy discrimination against AutoZone. This past November, a jury in San Diego slapped AutoZone with a verdict in excess of $185 million dollars. Rosario Juarez held a management position in the company, but was demoted after announcing that she was pregnant. Juarez testified that her manager told her "Congratulations ... I guess," then adding, "I feel sorry for you." Shortly after the announcement. The company later fired Juarez. While the courts may reduce this verdict, the lesson for employers is that discriminating against pregnant women can get them in hot water.
This year has been a busy one for legal developments in pregnancy discrimination. Ultimately, this benefits all pregnant workers as it maintains the spot light that the overwhelming majority of Americans support -- reasonable workplace changes that allow pregnant workers to keep their job as well as the paycheck and health insurance that comes with it.
Look for 2015 to be another big year for developments in pregnancy discrimination law as the nation, the courts and Congress react to the decision in Young v. UPS.
Tom Spiggle is author of the new book "You're Pregnant? You're Fired: Protecting Mothers, Fathers, and Other Caregivers in the Workplace," now available on Amazon. He is founder of the Spiggle Law Firm based in Arlington, Va., where he focuses on workplace law specializing in helping clients facing discrimination due to pregnancy or other family-care issues, such as caring for a sick child or elderly parent. This is Spiggle's first book. To learn more, visit: www.yourepregnantyourefired.com
REAL LIFE. REAL NEWS. REAL VOICES.
Help us tell more of the stories that matter from voices that too often remain unheard.