We'd all like to believe that we are savvy shoppers. Maybe you pride yourself on your on your coupon collection. Or maybe you have a keen eye for finding a flea market and picking up the hottest deals. No matter the case, we'd all like to find the proverbial diamond in the rough.
Of course, no matter how savvy you think you are, sometimes finding treasure in another person's rubbish heap is just dumb luck. Below are five astonishing discoveries from garage sales and antique shops that will make you want to rush out and find a flea market near you.
#5: A Painting in the Couch Cushions
Have you ever lost something between the couch cushions? In 2007, an unnamed German student bought a pullout couch for an affordable $215 from a Berlin flea market. When she opened it at home for the first time, she was surprised to find a 10- by 15-inch oil painting tucked inside.
The piece, "Preparation to Escape to Egypt," was painted by an unknown Venetian artist close to 17th-Century Baroque painter Carlo Saraceni. After discovering how valuable it was, she sold the painting at auction for $27,630.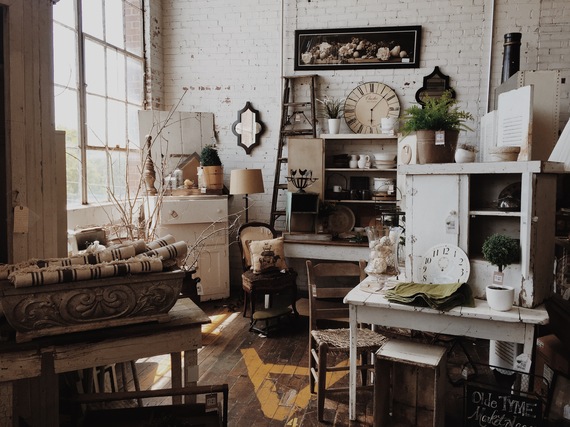 #4: A Kingly Portrait by Anthony van Dyck
During a trip to a Chesire antique shop, Father Jamie McLeod's attention was captured by a stunning gold frame, which he bought for $660. Little did he know that the painting inside was worth far more.
More than a decade later, the Catholic priest had the art piece appraised by Antiques Roadshow who confirmed it was a portrait of King Charles I painted by Sir Anthony van Dyck. Estimated value of this insanely lucky find? $660,000!
#3: Pop Art Sketch by a Young Andy Warhol
It's seems that valuable art can show up in the most unlikely of places. For one fortunate shopper, it appeared at a rummage sale in Las Vegas, Nevada.
Forty-nine-year-old Andy Fields bought a bundle of rough sketches for $5. It wasn't until later that he noticed Andy Warhol's signature in the bottom-left corner of a cherry-lipped portrait of American entertainer, Rudy Valle. Art experts believe the sketch was created in the 1930s during Warhol's preteen years. Its estimated worth is just under $2 million.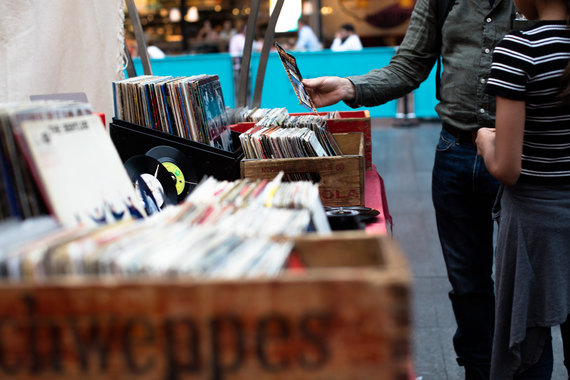 #2: An Original Copy of The Declaration Of Independence
This next story sounds like it belongs in the National Treasure film series. In 1989, a Philadelphia man bought a painting of a dark and dismal country side for $4 at a local flea market. The painting wasn't particularly well made and appeared to have a tear in the canvas. When the unnamed owner decided to toss the painting and salvage the frame, the whole thing snapped and out fell a small folded document. To his surprise, it was one of 24 surving copies of the original 1776 Declaration of Independence.
#1: Coca Cola Stock Certificate
If the previous purchases were lucky finds, then this one is the jackpot. In 2008, self-proclaimed treasure hunter Tony Marohn bought a box of documents at a California garage sale for $5. As he sifted through the papers, he discovered a promissory note for 1,625 shares of Palmer Union Oil Company.
After hiring a lawyer, the now-deceased buyer found that the oil company had merged with another company which later merged with Coca Cola. Due to decades of mergers and stock splits, Marohn was entitled to 1.8 million shares of Coca Cola valued at $130 million making this the most valuable garage sale find of all time!
One Person's Trash Is Another Person's Treasure
Want your own rummage sale story? Find a flea market or antique shop near you. With a little luck, you may even appear on our next list of hot flea market finds!
Calling all HuffPost superfans!
Sign up for membership to become a founding member and help shape HuffPost's next chapter