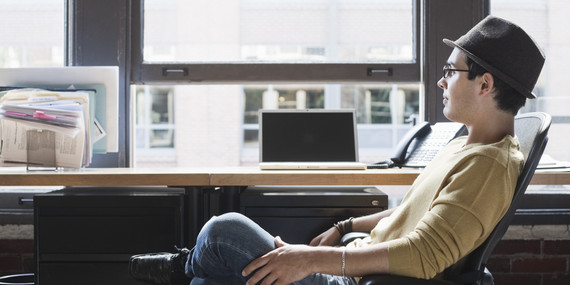 Image Source
Whether you are a small business owner, a startup or a large conglomerate, marketing has become an essential and integral part of everyday business functions that needs to be diligently pursued. A sustainable business requires multiple marketing techniques in today's hyperactive world filled with interested people with very short attention spans.
Here are five such marketing techniques that a small business owner can employ to spread the word about the business and achieve customer engagement without burning a hole in your pocket:
Thanks to YouTube, small business owners can easily upload videos about their products. However, merely putting up lengthy promotional videos won't draw viewers and potential customers. Audio-visual marketing experts advise creating content that includes your product and its uses, instead of showcasing what your products can do.
While anyone with a digital video camera or a smartphone can create and upload videos, it will certainly be helpful to create video content that appears professional. What majority of small business owners often neglect is the description below the video, which can also serve as free advertising space. Instead of merely cramming in links to your product page, a professionally created content at the bottom of the video can prove to be a great SEO tool as well.
Create and publish textual content:
While videos are a great audio-visual tool to promote your business, the written word still rules the digital world. While you can create content yourself, it is not about mere creation, but about crafting the words and placing them in all the appropriate places so that potential customers are drawn to your website.
Hence it is advisable to approach professional content companies like FatJoe that not only create content that's tailored to suit your business and products but also help generate a lot of interlinking digital chains that ensure the content stays evergreen in the online domain. You could also use a website like UpWork to find a dedicated writer to outsource projects to.
Use Social Media platforms:
In today's world, it is imperative to generously include the social media platforms to market your business. However, many businesses focus merely on pushing content and often neglect to listen to what their readers are saying. While many, who visit the pages created by you, won't offer much, there will be tons of important insights shared by your audience. Merely incorporating the advice isn't enough. Businesses have to acknowledge the contribution and in certain cases, even reward them.
While engaging your potential customers on a digital platform is a must, it is equally important to step out and physically interact with them if your product so demands. By attending events that are created with a special niche, you get to meet people who are already interested in the product but aren't aware of your company.
In case an event doesn't exist for your product, attending the one that's slightly oblique could also work wonders. If there's none, you can also create your own. While you can certainly start small, other businesses can take it further in the near future.
Do something good for the society:
While employing these techniques diligently should boost customer awareness and engagement, it would be wise to participate in some charity or philanthropic organization. While it doesn't cost much, such venues offer tremendous exposure.
Popular in the Community