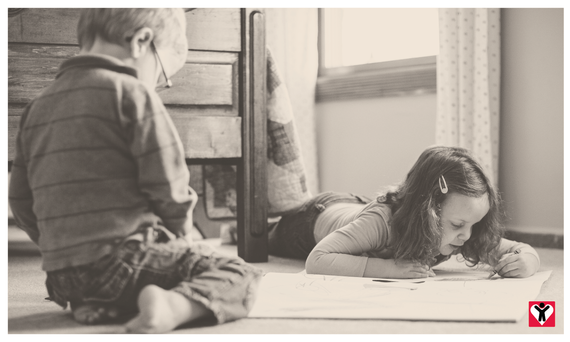 Lose 10 pounds. Read a book a week. Unplug from technology an hour a day.
We all start a new year off optimistically, but too often we fall back into our old routines because our goals just weren't realistic. This year, I challenge you to add a simple resolution that won't take much time, but will have a significant impact on children across the country: Help me correct the misperceptions about foster care adoption.
The foster care system provides an indispensable refuge for the more than 400,000 children who've been removed from unsafe homes, abusive parents, and other unhealthy environments, more than 100,000 of whom are waiting to be adopted. But foster care isn't meant to be a permanent place for these children. Unfortunately, for some people who could provide loving and supportive homes as foster or adoptive parents to deserving children, a number of common myths and inaccuracies can make the prospect of foster care adoption more intimidating than it should be. We all have a role we can play to help correct these misperceptions and make foster care adoption less daunting.
So as we gather with friends and family during the new year, let's take a minute to correct some of these common misperceptions. You never know the lives it may change.
1.)Children end up in foster care because of their own juvenile delinquency.
Nearly half of Americans incorrectly believe that children end up in foster care because of their own juvenile delinquency - that they're not adopted because they're "too bad" or troublesome to deserve a loving family. In actuality, these children enter the system due to parental abuse or neglect, not through any fault of their own.
And for the thousands of children who age out of foster care every year, they're more likely to continue to face hardship, such as homelessness, difficulty paying bills or pregnancy at a young age. These children are also less likely to graduate from college, which has a lasting negative economic impact on their lives.
However, their greatest loss is missing out on a family who helps support them through tough times and who guides them as they grow. No child is unadoptable, they just aren't adopted. These children - whether they're 18 months old or 18 years old - all need loving and supportive families.
2.)Adoptive parents need to be heterosexual, married couples.
Families who adopt are as unique and diverse as the children in their care, and children in foster care don't need to wait for some specific notion of family. Families come in all shapes and sizes, with 28 percent of adoptive children living in single parent homes. You don't need to own your own home, have children already, be young, wealthy, or a stay-at-home parent. These children simply need loving individuals in their lives who are willing to meet the challenges of parenting, and are willing to make a lifetime commitment to caring for and nurturing them.
3.)Adoptive parents need to be under 50 years old.
There is no ideal age to become an adoptive parent. Almost one in four adopted children live with a parent who is 55 years or older. It doesn't matter if adoptive parents already have children, or have never had children. What matters is their willingness to commit to parenthood.
4.)A child's biological parent can "reclaim" them.
Almost half of people considering foster care adoption incorrectly believe that a child's biological parent can regain custody post-adoption. Biological parents have no way of regaining custody of a child once their parental rights are terminated. Adoptive parents have the same rights and responsibilities and protections as parents whose children were born to them. This also means children who have been adopted have all the emotional, social, legal, and familial benefits of biological children.
5.)Foster care adoption is expensive.
Foster care adoption is not expensive; in fact, it can cost little to nothing. Foster care adoption costs can range from $0 to $2,500, depending on the type of adoption; the agency through which you work; the state in which you adopt; travel fees; and attorney fees. While you do need to be financially stable to adopt, you do not need to be wealthy. Subsidies are often available when adopting, there are adoption tax benefits, and many employers also offer adoption benefits.
Children in foster care aren't unadoptable, they just aren't adopted. Every one of us can work to end the myth that some children are too troublesome to deserve a family, by helping correct some of these misperceptions that our friends, family and community members may have about foster care adoption.
This year, make the resolution to correct the myths about foster care adoption. A simple conversation could be all that it takes for a child to find a loving family and permanent home.
For more information: davethomasfoundation.org
Popular in the Community