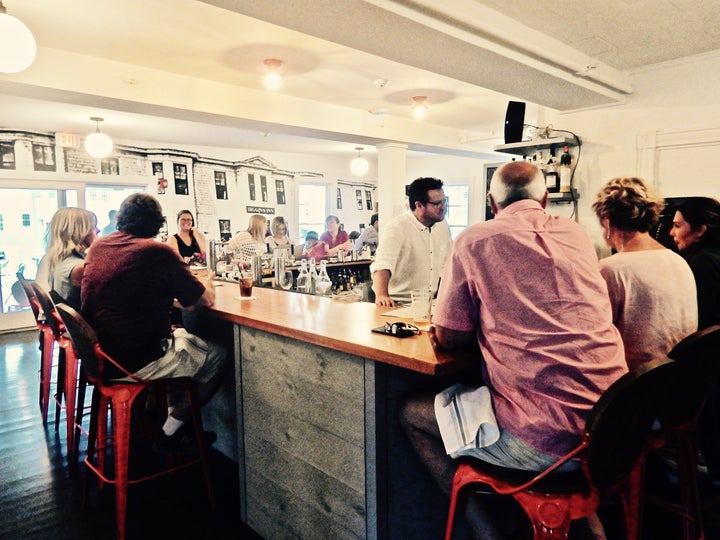 If you are usually lured by the new and fashionable, shunning Inns and Hotels that you believe to be way past their see-and-be-seen heyday, think again. Rebuilt, renewed, or refreshed, the following establishments on the Maine Coast are worth another look. You can find more complete reviews and write ups of these lodgings and more "Offbeat Luxury Escapes in the Northeast" on GetawayMavens.com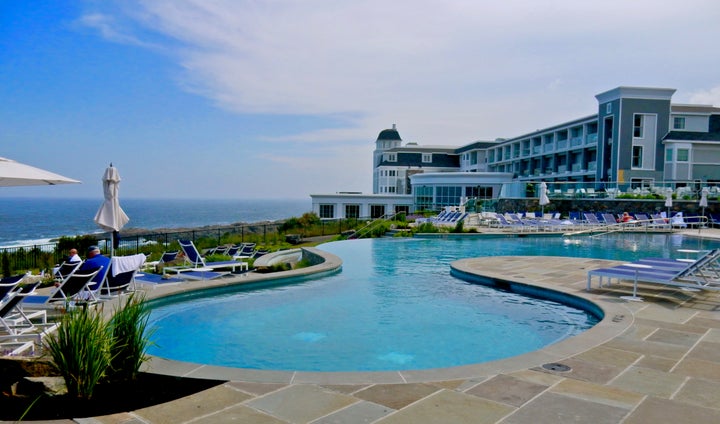 Cliff House, Cape Neddick ME. There are few resorts on earth with the kind of unspoiled beauty you'll find at the Cliff House. Occupying a lone spot on Bald Head Cliff, reminiscent of the moors in Jayne Eyre, this hotel has been in existence since 1866, when Captain Theodore and Elsie Weare built a lodge atop these rocks overlooking the moody Atlantic Ocean. The hotel stayed in the Weare family until 2015 when it was purchased by Rockbridge as a Destination Brand Hotel, and then basically gutted and rebuilt for today's luxury traveler. Today, the property, open all year long, is so spectacular, it's become in short order one of the best places in the world to get engaged – even as the snow flies. The Cliff House is luxurious, but not flamboyantly so, with an interior designed by TrueXCullins in modern Scandinavian style and nautical aesthetic. Walk through the front door to a two-story back wall of windows overlooking the endless Atlantic – it will take your breath away. Guestrooms are ship shape in nautical navy, ecru and white. The bedding is so incredibly soft, voluminous, and snuggly, this place could be a waterside shack and the sheets/duvet/mattress combo would render it a 5 star hotel. And though Ogunquit and York Beach are only a few miles away, stay here to dine at the wonderful in-house restaurant, Tiller. You just might see seals in a rock cove or whales a-leaping offshore, right outside your table's window.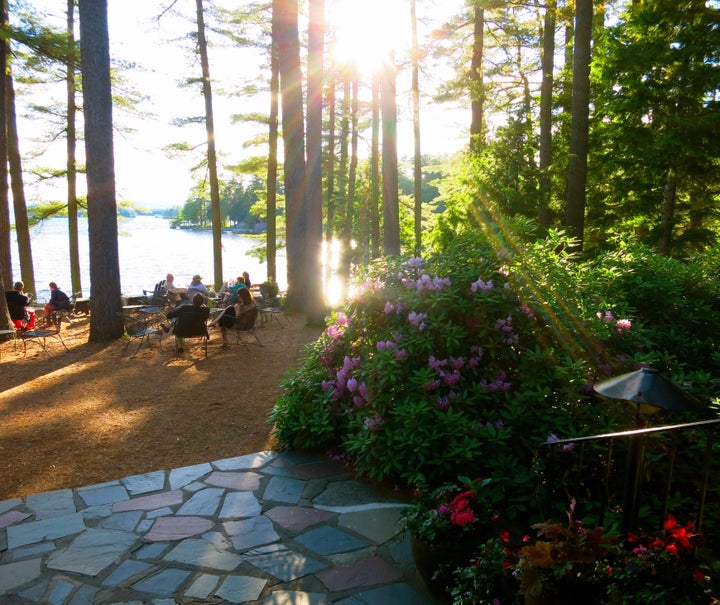 Migis Lodge, Sebago Lake, ME. On the banks of the pristine Sebago Lake (about 25 miles Northwest of Portland), Migis Lodge, having just celebrated its 100th year of genteel traditions, has flourished exactly because it refuses to change with the times - except when it comes to updating fine accommodations, adding fast internet service, and constantly improving dining options. Parents who first came to Migis with their Moms and Dads can revel in watching their own kids jump into the bracing water from swimming platforms or sandy beaches, teach them to paddle canoes around Sebago Lake islands, and dress nicely for dinner - a vanishing custom in the "outside world." At heart, Migis Lodge is a self-contained summer camp, mostly for a highbrow clientele, but also for those who save to splurge, with everything you need right on the grounds. The restaurant, which still requires that men – of all ages – wear a jacket for dinner, is the finest in the area (three meals a day included), and there are many ways to get in or out on the water, from the docks, beaches, canoes, kayaks, sup's, sail, and motor boats. Legend has it that the word Migis derives from the Native American, "A place to steal away," and though that might not be completely fact checked, the translation certainly fits. People have called this place "magical" - which is the real reason guests come every year, generation after generation.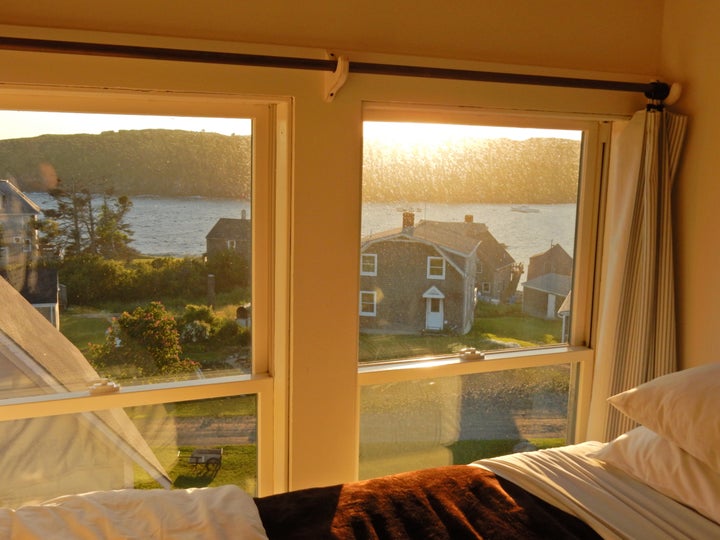 Monhegan House, Monhegan Island ME. Artists and lobstermen live symbiotically on this tiny crust of land just under a square mile in size ten miles off Mid-Coast Maine. Monhegan Island is imbued with the richness of landscape, seascape, and light discovered by artists over a century ago. And though the population dwindles to 50 year round, warm weather brings more artists, writers, birders, nature lovers and less fussy tourists who don't mind experiencing a simple life without cars (or paved roads), private bathrooms, or even, in some cases, electricity. But, ah, those views. Some of the best vistas of the harbor – a rectangle of sea that separates Monhegan Island from the Ireland-looking Manana Island – can be found from an unlikely place: the tiny 4th floor Twin Bed Shared Bath rooms in the newly updated and refreshed Monhegan House. Even more unlikely – those rooms are some of the least expensive on the island (just $95 low season, $115 high season). And unlikelier still, the Monhegan House Restaurant with kitchen helmed by Chef Michael Cennamo, is excellent, innovative, and surprisingly sophisticated; so good, in fact, this tiny island guesthouse restaurant can stand on its own in any major city. The best way to get to Monhegan Island is via the Monhegan Boat Line Ferry out of Port Clyde: a magnificent ten mile, 70 minute crossing.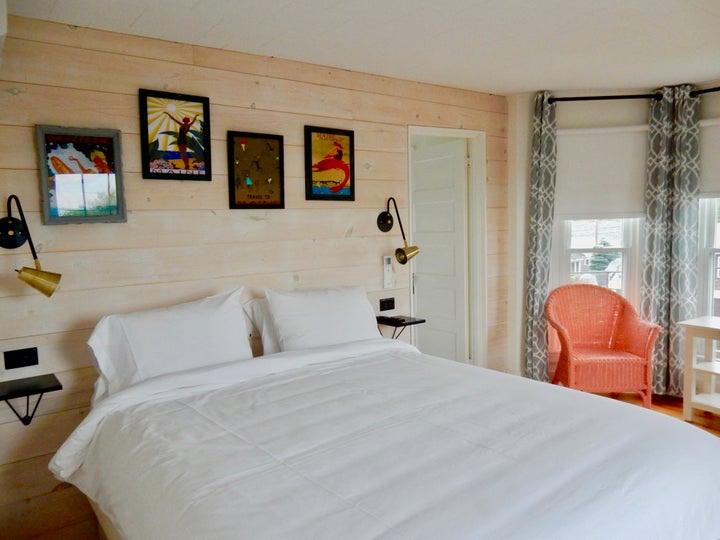 Higgins Beach Inn, Scarborough ME. A block from one of Maine's most popular sandy shorelines, and a mere 15 minute drive to Portland, the Higgins Beach Inn has been a favorite of beachgoers since 1923 – even as it inevitably fell into decline in recent years. In a residential neighborhood, locals were anxious to see what the new owners – the Migis Group (which also owns 250 Main in Rockland, Migis Lodge on Lake Sebago, and the Blackpoint Inn nearby) – would do with the place when they took it over last year (2016). I'm happy to report that the new Higgins Beach Inn is a wonderful redo; with fresh, modern beachy-clean rooms and an excellent new bar and restaurant, Shade, which has been experiencing a daily increase in patrons since it opened at the end of May 2017. Shade's convivial atmosphere is proof of a true neighborhood embrace, as most customers are not, for the most part, tourists. Many walk here, repeatedly, from within a few square blocks. While Higgins Beach itself is the biggest draw to those who stay here, you can pop into Portland in 15 minutes to tour one of the country's busiest port cities (take the Portland Discovery Tour with Portland Head Lighthouse to maximize your time). Connoisseurs of art will want to visit the lovely and user friendly Portland Museum of Art, which opened in 1893 with an exhibit of Winslow Homer's work, and has gone through three expansions. If you have a poet's heart, tour the boyhood home of the man who gave us Paul Revere's Ride and the phrase, into each life some rain must fall, – Henry Wadsworth Longfellow – at the Wadsworth-Longfellow House, where you can get within inches of his writing desks and treasured artifacts. At the end of the day, drop in to Portland's newest hot-spot, the craft-cocktail speakeasy, Blyth & Burrows, where bartenders perform delectable alchemy with spirits on hand.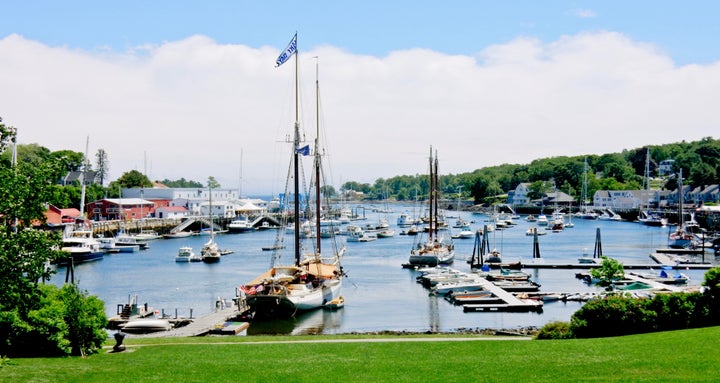 16 Bayview, Camden ME: Repurposed in 2015 inside the brick shell of the former Bay View Street Garage, this boutique hotel, with marble baths, fireplaces, wrought iron balconies, harbor views, and sleek common areas is in the thick of things in this tourist-magnet of a sailing town. While Camden is best known for its shops, stunning parks, and day-trip sloops, visitors might be interested to learn about the teen age heiress who was responsible for many of Camden's most remarkable sites. At 4pm every Friday in season, take a one hour Historic Camden Walking Tour, co-sponsored by the Camden Public Library, a fantastic tell-all about the origins of classic Camden. At age 19, Mary Louise Curtis Bok, daughter of Cyrus Curtis – the Philadelphia publisher of the Saturday Evening Post, Ladies Home Journal and other magazines – sought to leave her mark on her beloved summer home. She did so, in the 1920's by bequeathing land and funds to the town for a library, an amphitheater, and parks. The stately stone Library, built in 1928, is remarkable for a 1996 addition that nearly doubled the library's space; it was ingeniously constructed underground to maintain the integrity of the original building. In 1931, Bok hired Fredrick Law Olmstead, Jr and Fletcher Steele – Landscape Design royalty of the day - to design what is now the strikingly scenic Harbor Park (Olmstead), and the Nationally Landmarked (in 2013) Camden Library Amphitheater (Fletcher), still in daily use today, with a harbor "living backdrop" so dazzling, it defies description.
Related
Popular in the Community