The annual International Society for Technology Educators conference (ISTE) just wrapped up in Denver. In addition to serving as a networking and informational hub for several thousand educators and innovative education technology companies, ISTE is a breeding ground for concepts and collaborations that will impact how we all learn, teach and share ideas over the coming months, years and decades.
Here are five observations and reflections I have after participating in my fourth ISTE conference.
We are only just scratching the surface
Virtually anybody who attends ISTE already understands the impact digital teaching resources and collaborative social networks can have on education. There were countless presentations explaining how a given application or sequence of videos and Open Educational Resources (OER) can be incorporated into a particular topic or lesson. The expo hall was packed with technology companies offering solutions for personalized learning and assessment. Most of the ISTE attendees, by my measure, also participate in one or multiple forms of self-organized professional development programs enabled or enhanced by social networking. This includes teachers active in Twitter Chats, EdCamps and other collaborative personal learning networks that help them share ideas and examples of how technology and digital learning resources can be used in their own instruction.
When you are a connected educator or education technology innovator surrounded by thousands of others who see the world in a similar way that you do, it's easy to forget that there are millions of teachers around the world who are not yet part of your movement. Some never will be, while others don't yet have access to the devices, infrastructure or institutional mindset that enable digital innovation to flourish. As the cost of devices and infrastructure decreases over time, and the quality and availability of OER and other free resources continue, more teachers will become comfortable with technology and social media. In the meantime and ongoing, educators who recognize the positive network effect of connecting with more of their peers can tap into thousands of virtual chats and physical camps blossoming all over the world.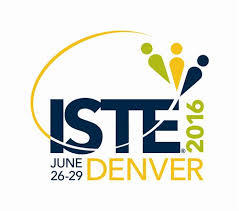 The educational opportunities from Minecraft are limitless
It's no secret that Minecraft is having a profound impact on education. At ISTE, you can get a first-hand look at how educators and students are - at least figuratively - creating new worlds. One innovative educator who understands as much as anybody else what Minecraft is and what it's meant to be in the classroom is Steve Isaacs. Named a Minecraft Mentor from Microsoft Education earlier this year, Isaacs was all over ISTE showcasing and sharing how innovative educators are using Minecraft. He even helped facilitate the inaugural #MinecraftEdu Twitter chat (formerly #MinecraftED), which drew in participants from Denver and all over the world.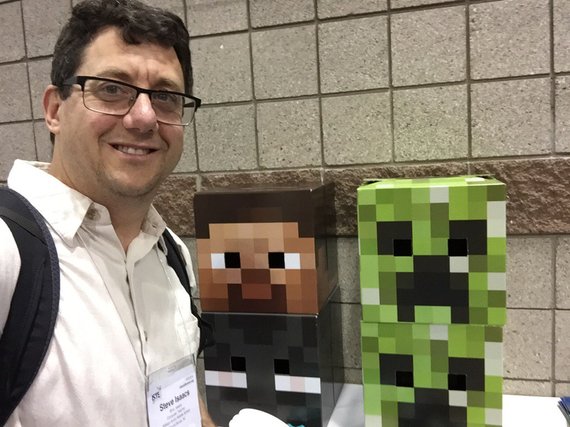 The current wave of reading and literacy apps is very impressive
While presenting on a panel of technology-based literacy resources, I was exposed to a number of cutting edge applications that support and advance reading comprehension. Two in particular worth checking out - which also have free features - are Actively Learn and Bookopolis. Actively Learn delivers thousands of Common Core-aligned lessons that encourage teachers and students to collaborate in real-time. Bookopolis is a discovery platform to introduce students to relevant new books while providing parents with a mechanism to track kids' performance.

You didn't have to be at ISTE to experience it
Beyond the thousands of fortunate attendees to make it to Denver, there were tens of thousands of other educators throughout the world following along via the hashtag #NotAtISTE16. Throughout the conference, there were compelling conversations about ISTE topics, keynotes and presentations - many broadcast live via Periscope and other platforms.
A collection of the thousands of resources shared by educators "not at ISTE" can be found here.
We have unlimited potential when we #TrendThePositive
A scary and unsettling moment occurred the afternoon of June 28th when ISTE attendees were individually and quietly informed that there was a "live shooter" blocks away that was still being tracked down by the authorities. While the situation was quickly resolved and it became apparent there was no security threat at the conference, one could not help but to put everything on display at the conference into a wider perspective. There are so many things beyond our control. At a moment's notice, everything can change.
The one thing we have the ability to control, virtually at every moment, is our outlook and how we treat one another. This is why it is such a joy to be part of the #TrendThePositive and #CelebrateMonday movement. Educators here, there and everywhere are reminded to celebrate and share the glory of exchanging ideas, wisdom and compassion with others everyday and in every way. Organizers Sean Galliard, Jennifer Williams, Amber McCormick and Natalie Krayenvenger led a session - which happened to be scheduled shortly after the shooting - focused on infecting social media with positivity.
This is a message needed and appreciated across the universe.
Popular in the Community