As much as I dreaded turning 30, believe it or not I'm actually starting to look forward to 50. This is a notable marker of our times, the idea of embracing age instead of denying it. With more and more iconic female media personalities entering their 50s (happy birthday, Madonna!) hopefully this shift has begun to change the public perception of what a beautiful woman can be.
At 34, I wouldn't exactly say that I am fearless about aging. While I wouldn't trade one moment of my life experience for smoothing the smile lines that have just begun to etch my face, I cannot deny that youth has always been iconic in the American media. I often feel the pressure and pull of measuring myself by pop culture's shiny standards.
So here is my personal top 5 list of fabulous women in their 50s. They help me combat the worrisome voice in my head that tells me my relevancy corresponds with my youth. When I feel like life is passing me by I remind myself that there are lots of inspiring women at the top of their game in their 50s, 60s and 70s who haven't relinquished one iota of their attractiveness, vitality and power. If anything they just seem to get better with age. Maybe 50 is the new 30?
Ines de la Fressange, 51: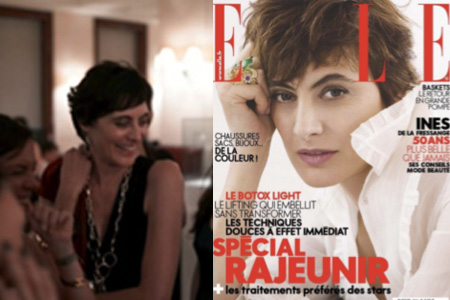 Ines has had multiple careers as a fashion model, a businesswoman with a chain of clothing boutiques and as a clothing, jewelry and home goods designer. She's worked creatively alongside the likes of Karl Lagerfield and Jean Paul Gaultier and is currently the brand ambassador for the luxury accessories firm Roger Vivier. Ines is the mother of two girls and was chosen as the image of Marianne to represent the French Republic.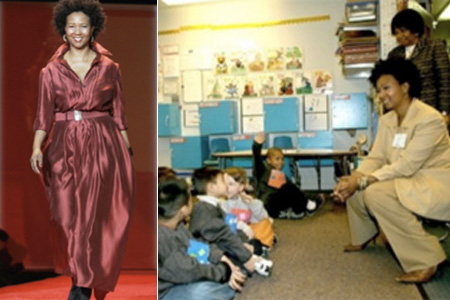 Mae is a physician and a former NASA astronaut. She has worked as a general medical practitioner and founded 2 scientific research companies. Mae was the first African American woman to travel in space. She is a published author and professor-at-large at Cornell University. Mae currently spends her time as an active public speaker promoting science, technology and inspirational education for young people.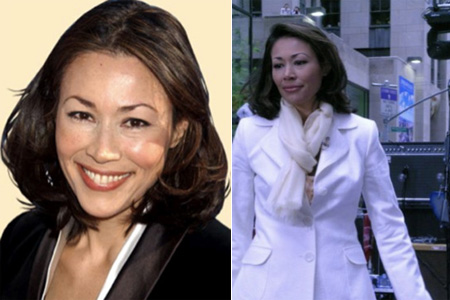 Ann is the news anchor for NBC's Today Show and the host of Dateline. She's known for her international reporting of major stories from such places as Baghdad, Rwanda and Darfur. She does fun and exciting stuff like bungee jump off of bridges to raise money for charity. She is the mother of two, a girl and a boy.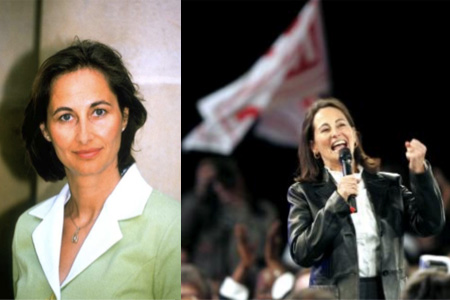 Ségolène is a Socialist politician who is currently the acting govenor of the Poitou-Charentes region of France. She has been an administrative court judge, Deputy of the French National Assembly and Minister of the Environment and Way of Life. Ségolène ran against Nicolas Sarkozy for the office of President in 2007, and may seek a rematch in 2012. She is the mother of four children, three boys and a girl.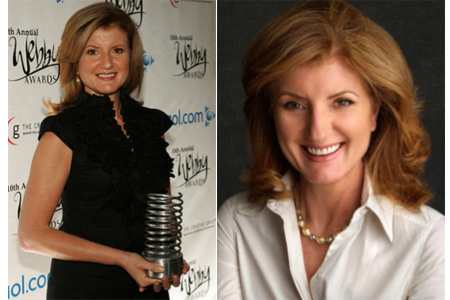 Arianna is a noted author of numerous books on a range of subjects from the arts to politics. She's been nominated for an Emmy as part of the writing team of Politically Incorrect and ran as an independent candidate for California Governor in the 2003 recall election. She is a TV and radio show personality and the founder of the Huffington Post. Arianna is the mother of two girls and an active public speaker on spiritual, inspirational and political topics.