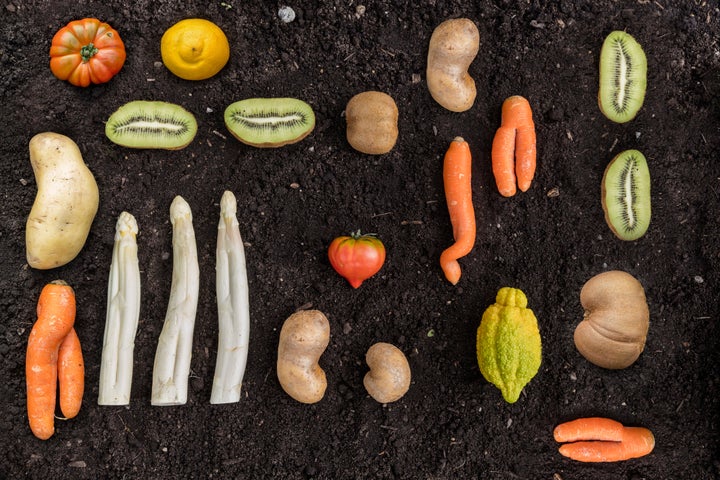 Momentum is building to bring more misshapen and imperfect produce to the table.
A petition calling on Walmart to sell so-called ugly fruits and vegetables in the United States now has over 135,000 signatures on Change.org. Similar petitions have launched across the country as food advocates seek to change perceptions of what healthy, flavorful produce should look like.
There's no reason why perfectly edible food should go to waste. But supermarkets regularly reject gnarled carrots and bulbous-looking tomatoes to keep their shelves stocked with items that are more appealing to customers.
The Huffington Post's latest campaign, Reclaim, is highlighting the exorbitant amount of food thrown out each year and what can be done to reduce it.
Smaller petitions urging Walmart to change its policies in places like Boise, Idaho and Fargo, North Dakota, are a sign that local communities are becoming vocal proponents of ugly produce.
"If Walmart ends up being interested in testing this type of program, it's cool to show that there are markets they might not have thought of as being especially interested in these issues," Pulin Modi, a senior campaigner at Change.org, told HuffPost. "The food community is so strong, it's not a surprise to me to see people starting their own petitions."
Walmart recently began an experimental program to sell ugly russet potatoes at some stores in the U.S., but activists want to see a broader effort from the retail giant, which is also the nation's largest grocer.
Here are some of the new petitions aimed at Walmart, and the people behind them:
Gia Rassier, Fargo, North Dakota/Moorhead, Minnesota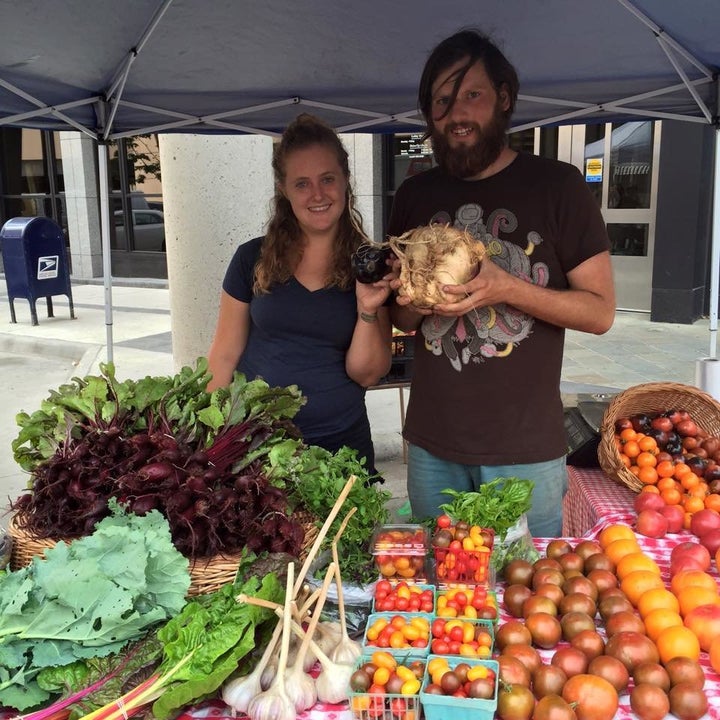 There's no doubt that food brings people together, and Gia Rassier knew that a potluck would be a sure way to draw attention to food waste.
Through Ugly Food of the North, an organization she co-founded in the Fargo-Moorhead area with Megan Myrdal and Jeff Knight, Rassier helped organize a market last summer with local farmers to sell imperfect fruits and vegetables. Shoppers were then invited to make a dish from the imperfect produce to bring to a potluck several days later.
"It's tangible to be able to buy ugly produce," Rassier said. "People find that really meaningful. At every event, people ask us where they can buy ugly food."
Ugly Food of the North has since hosted composting events, food documentary screenings and panels with local chefs. The group also helps locals build small gardens outside their homes to grow food to share with anyone who needs it. Two weeks ago, it launched a Walmart petition.
"This isn't a radical demand," Rassier said of the petition. "It's the most responsible and rational thing that Walmart can do."
Anya McCann, Davis, California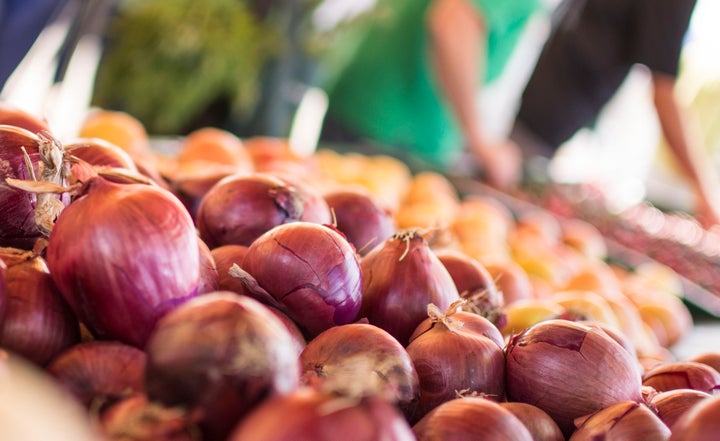 At the farmers' market in Davis, California, local farmers often tell Anya McCann that it's cheaper for them to toss ugly fruits and vegetables back into the soil to use as compost rather than trucking them in and trying to sell them.
That practice has to stop.
Accessibility is key, says McCann, who launched a Walmart petition for the greater Sacramento area. Big retailers like Walmart have the potential to cause behavioral change at the consumer level — if they join the ugly food movement.
"The opportunity to have this food at large, central locations makes it normal," McCann said. "You want to normalize what normal food looks like. It's not perfect five-inch tomatoes that fit in a box."
McCann volunteers at local farm-to-school programs that promote food awareness among kids who may have never seen how broccoli grows or picked green beans off a vine. The idea is to teach them that carrots don't always grow straight, but they can still be pulled out of the ground and eaten.
"I think we've done society a great disservice in creating an expectation for things that are predictable and identical," McCann said. "I'd like to bring back the real vegetable and the real fruit."
Mahalie Hill, Boise, Idaho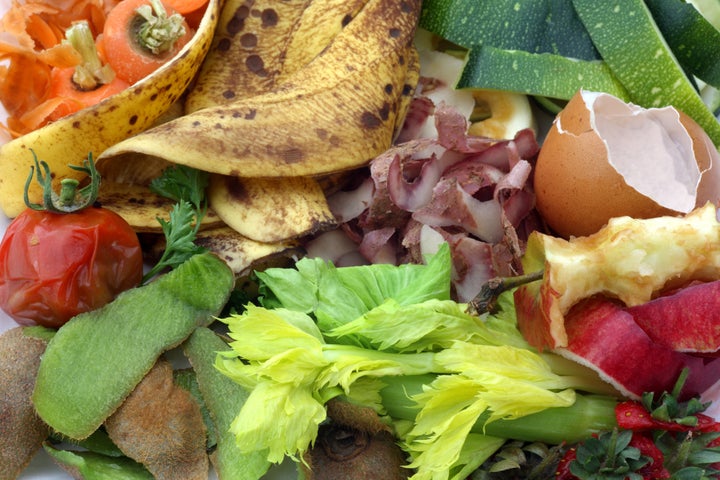 Mahalie Hill, a rising senior at Boise High School in Idaho, wanted to find a way to address the food desert in her community by selling ugly produce at a reduced price to low-income families. But she soon realized that her idea bore more resemblance to a small business model than a high school project.
So instead, she built a garden at her old elementary school to teach kids about what good food looks like.
"Not every cucumber is going to be perfect, and not every tomato is going to be a perfect circle," Hill said. "The fact that 40 percent of food doesn't end up on shelves appalls me. So many resources going into food production are wasted."
In the spring semester, after Hill gave a presentation on food waste and ugly vegetables, her classmates became more conscious about the food they were throwing out. Leftovers could be composted or made into new meals. And Hill started a Walmart petition to raise awareness in Boise about food waste.
She's picked up some new habits as well. There's now a compost in her backyard, and Hill serves herself smaller portions so she doesn't end up scraping extra food off her plate.
"I call out my parents and friends when they throw things out," she said.
Bethany Olson, Chicago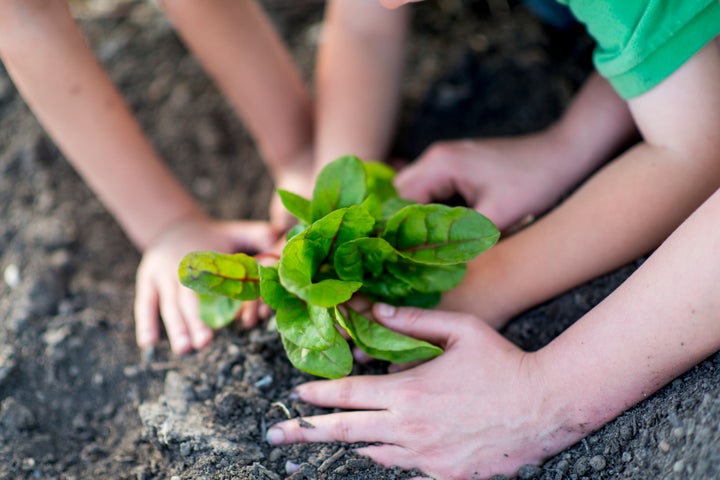 There's nothing like a little gardening to remind you just how much energy goes into growing a plant.
In the tiny garden in her Chicago apartment, Bethany Olson has picked only a handful of pea pods and cherry tomatoes.
"I watered that for months and just got four little cherry tomatoes," Olson said. "When you realize how much water and energy goes into not that big of a yield, and then think that you'll throw two away because they look ugly, it's like all that work doesn't matter."
Olson recently started a petition demanding that Mariano's, an upscale grocery chain in Chicago, begin selling imperfect produce. It's not her first time taking action: Last year, she emailed the store to ask whether it composted the excess fruit pulp from its pressed juices. It didn't.
For Olson, it's about changing consumers' mindsets ― which can be stuck on choosing, say, only the peach that's perfectly round and smooth ― and raising awareness about food production resources.
"If you're going to buy avocados, be committed to eating them because they came from Mexico," Olson said.
Olson's already set her sights on the target of her next petition: Trader Joe's.
David Laskarzewski, Boulder, Colorado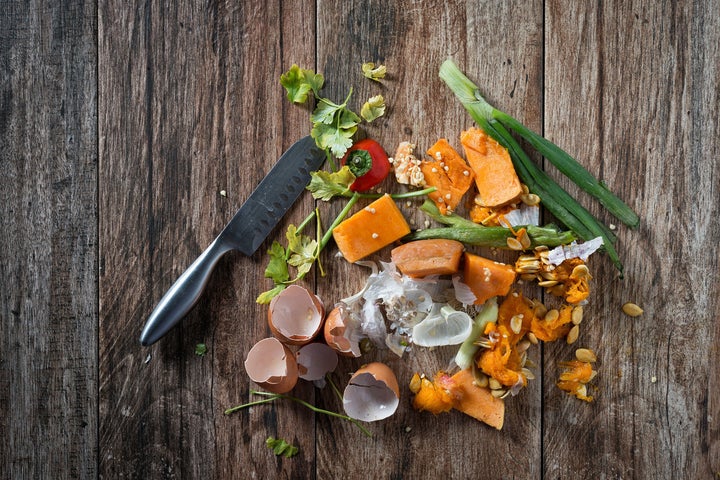 For David Laskarzewski, a resident of Boulder, Colorado, food waste is an ethical issue.
"We live in a society where we have so much, but a lot of people don't," Laskarzewski said. "There are a lot of people who are hungry."
Laskarzewski is an organizer for Feeding the 5000, an event to be held in Denver this fall that involves preparing a communal meal from food that would otherwise be headed straight for the landfill. Local chefs will volunteer to prepare food donated by restaurants, farmers, wholesalers and distributors.
Awareness about food waste is only just beginning. Laskarzewski hopes that additional petitions about ugly food, including his, will add pressure on Walmart and other retailers.
"When Walmart makes a key change, it's going to hopefully have ripple effects," Laskarzewski said. "It'll bring awareness to a large swath of people."
Clarification: This story initially stated Walmart had no program to sell ugly produce in the U.S., based on information provided by the company. It has been updated to reflect Walmart's recent efforts to sell some "ugly" produce.