As a travel writer since 1997, I have visited 100 countries, and I make 20 to 30 trips a year. I am always being asked where in the world I'd most like to go. In this post, I'm going to reveal the five destinations I'd love to visit, or re-visit, before I die. This includes, of course, the biggie -- the one place on the planet to which I'd most like to venture on my last-ever trip. Yup, I played HomeAway's: Places to See Before you Die and here's where I'm headed...
Tahiti in 2028 when I will be 56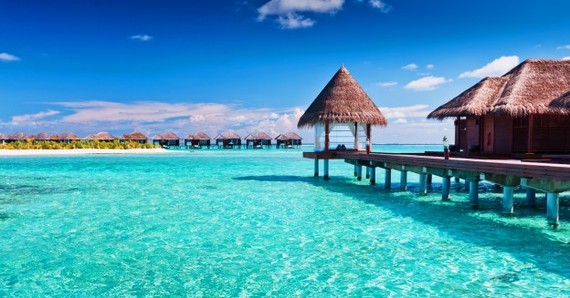 I'd love to head back to French Polynesia as it, for me, is the quintessential beach destination. I've been disappointed with a few of the world's much-trumpeted beach "paradises," but French Polynesia really looks like it does in the glossy tourist brochures.
This is my beach idyl, whether on the main island of Tahiti, or out on my favorite French Polynesian island of Bora Bora. I lost a week on Bora Bora in an overwater bungalow on stilts a few years back. The glass of my coffee table peered down onto the coral gardens below, and I could watch the sea life before slipping down the steps of my bungalow to snorkel with the myriad of brightly colored fish. When I wasn't snorkeling, I took out the canoe that was moored outside and went off in search of coconuts.
I am desperate to go back and spend time in that overwater bungalow again, or one just like it. I've been to 100 countries, but the starch-white beaches of French Polynesia are hard to beat.
Halong Bay in 2036 when I will be 64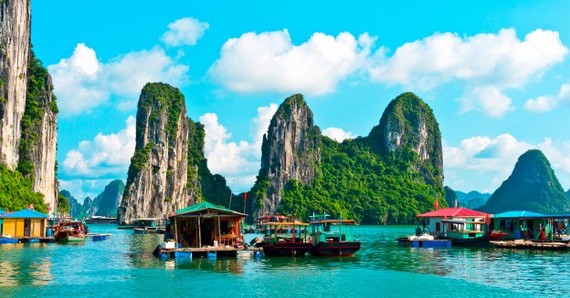 I was brought up on a diet of Vietnam war films and Joseph Conrad novels, and then followed the war's soundtrack later through the music of the Rolling Stones and The Doors at university. I've never been to Vietnam, but now that peace reigns over what sounds like a truly special place, I am desperate to go.
I love South East Asia in general, and Halong Bay looks like an ideal spot for enjoying the epic scenery aboard a boat, with full days and a gorgeous cuisine before a wee nightcap on the deck, staring up at the stars and dreaming back to my younger years.
Assisi in 2042 when I will be 70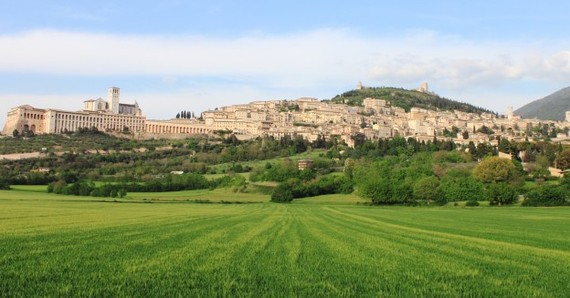 Time now, as my life progresses through my traveling career, to turn my thoughts to a fully-fledged conversion to organized religion -- or at least a last visit to one of the most remarkable places in Italy, and a church that symbolizes some of the things that are so impressive about the human spirit. It is the people, after all, that make traveling such a fascinating and compelling experience.
St. Francis of Assisi eschewed all the trappings of the Catholic Church to live a simple, modest and humble life, and encouraged his followers to do the same. The church itself was badly damaged by an earthquake in 1997, the day after my first visit, but it has shown the same quiet determination as its patron saint, and is now back approaching its former glory. I'd like to savor its frescoes and feel its peace one last time.
French Riviera in 2045 when I will be 73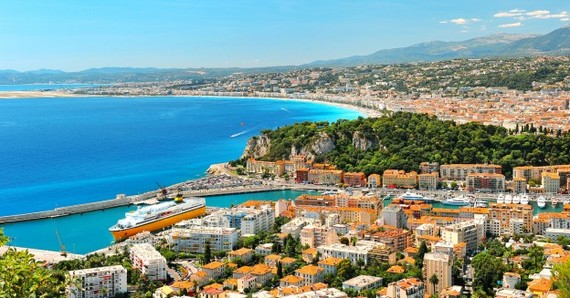 The seminal writer, Somerset Maugham once eulogized the French Riviera as a "sunny place for shady people." I think this gloriously sums up a remarkable part of the world where the murkier sides of life don't just lurk in the shadows, but are often tantalizingly visible. I love just hanging out in the likes of Cannes and St. Tropez, feeling the reflected wealth and watching the myriad of colorful characters live out their nefarious lives.
The beaches, art galleries, quality of light and food all add to the romance of this intoxicating corner of the world.
My last place to see before I die? China's Terracotta Army in 2048 when I will be 76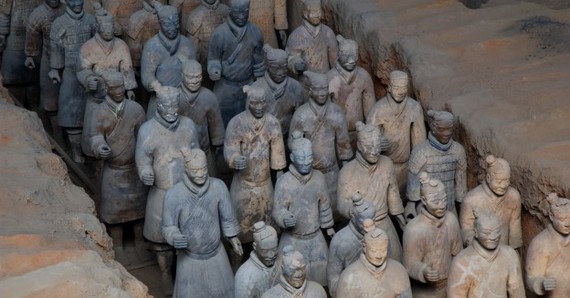 I first travelled out to Xian in 1999 on a very long rail odyssey all the way from Hong Kong to Edinburgh. Then, I think, I was so engrossed with the romance of the idea of following in the Silk Road footsteps of the world's most famous explorer, Marco Polo, that I did not fully appreciate the legendary Terracotta Army.
The massive site is staggering, and for once leaves me almost lost for words. Over 8,000 stone warriors and 500 stone horses were buried here over 2,000 years ago to protect China's first-ever emperor in the afterlife. The warriors do look rather mean and handy with a sword, albeit it a stone one. So I'd like to make this my last destination before I die so that I could 'borrow' a few of the burly Terracotta Warriors to protect me on the wild trip I take in any afterlife.
- by Robin McKelvie, a travel writer for HomeAway.co.uk. He is a full-time travel writer, photographer, broadcaster, blogger and social media pro too! Robin has worked in over 100 countries. Check out his once-in-a-lifetime destinations here.