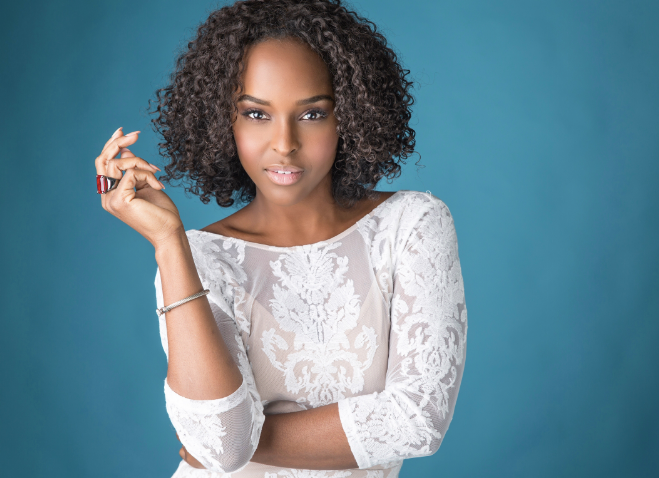 Actress Antoinette Robertson is on the cusp of stardom and that has a lot to do with her starring role in Netflix's upcoming series, Dear White People – which is based on the 2014 film with the same title. Filmmaker and actor, Justin Simien helped to create the TV version of his hit offering - that single-handedly revised the discussion of race relations in a country still struggling to find common ground in the face of national turmoil.
The series is set to debut on April 28, 2017, but there has already been a swarm of controversy surrounding the socially provocative logline that sets up the main characters as Black students navigating the complexity of racial harmony at an Ivy League college.
The trailer for the show debuted back in February, and was met with widespread criticism from those who deemed it "anti-white" or disturbingly offensive - to the point of warranting a form of protest and some subscribers threatened to boycott Netflix for hosting the satirical series.
Robertson is right at the center of things as she takes on the mantle from Survivor's Remorse actress, Teyonah Parris who portrayed the beautiful but strong-willed and ambitious Coco Conners in the film version.
Antoinette Robertson, who was raised in Jamaica but describes herself as a native of Bronx, NY, has steadily populated her resume with evidence of her versatility and penchant for roles that display her charisma and remarkable beauty.
From impressive turns in critically acclaimed shows like Hart of Dixie and the most recently hailed Atlanta, Robertson has developed a stellar reputation that has everything to do with her seamless work ethic - and the instinctual desire to dutifully feed her career trajectory with the kind of roles that will consistently keep her in demand.
We recently visited with the burgeoning star who is poised to become a household name – and talked all things Hollywood, including her take on the current burst of diversity Hollywood.
What was the first role you landed and how did it help shape your career?
Alima, my first guest starring role in ABC's Zero Hour, gave me my first recurring role on a major network. Who knew randomly learning a South African accent in acting school would give me a competitive advantage. That experience shaped my thought process about this business. I learned that hard work, discipline and a constant pursuit of growth are valuable habits to adopt if excellence and longevity are your goals.
As a Black actress in Hollywood, how would you rate your experience in terms of the scope of options or lack thereof?
Right after finishing acting school I noticed the roles were scarce. Roles of substance I should say (there is no scarcity in playing and depicting stereotypes,) but I wanted and needed more for myself. So, if that meant going without working for a while, I did that. Recently I've noticed so many opportunities for women of color. It feels as if diversity in Hollywood is no longer a fad but now, hopefully, a normal occurrence. That representation matters. Black women are more than the token stereotypes the mainstream media portrays us to be, and it's beautiful to see some women of color taking control of that particular narrative. Young girls of color need to see articulate, compassionate, intelligent, unapologetically ambitious, vulnerable, multi-dimensional characters depicted on television. They need to know that they could be the next Michelle Obama. Coco Connors in Dear White People is that character.
How did your addition to the cast of Netflix's "Dear White People" happen and are you surprised by the level of controversy the show has amassed?
I auditioned and it was nice to know that my interpretation of Coco was something that Justin could see fitting into his vision for this character that he's been with for five years. I'm not particularly surprised at the controversy as much as I was surprised by the levels of negativity and bigotry that followed the release of the date announcement. Could I have anticipated that people would have sought me out to spew racially motivated hatred? No, I didn't see that coming. Then again, I'm so passionate about this project and the message behind it that I'm unfazed by it. The marginalized have been voiceless for too long. Dear White People could bridge the gap to understanding and tolerance for all kinds of social injustice.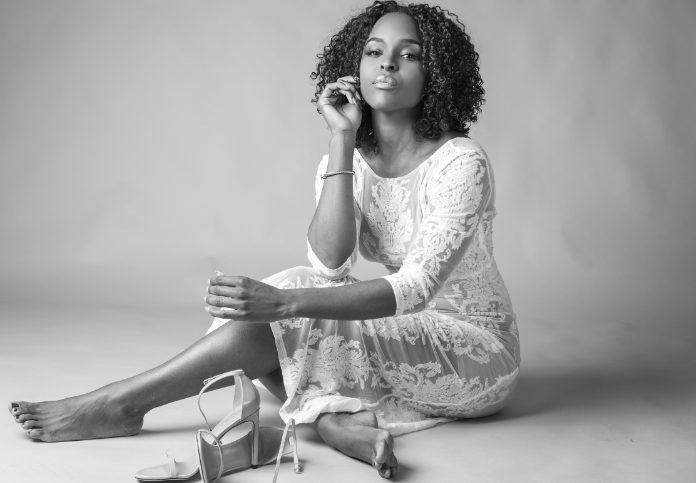 What can viewers who saw the hit film expect from the TV version?
They can expect to see a continuation from where the film left off and the black face party revisited. All of the characters are explored in depth using POV episodes. This allows the viewers the opportunity to understand each character individually and the motivational forces behind their actions.
What kind of impact do you anticipate "Dear White People" will have in a societal sense?
I anticipate that the world will fall in love with its level of authenticity, brutal honesty and humanity coupled with humor. I hope these characters resonate with audiences and allow those that feel marginalized and alienated to know they are not in it alone. I also hope this next generation understands that there's never a wrong time to stand up for what's right. Understanding and accepting our differences makes us a stronger society. Mark your calendars, because on April 28th Dear White People on Netflix will begin that conversation.
Popular in the Community