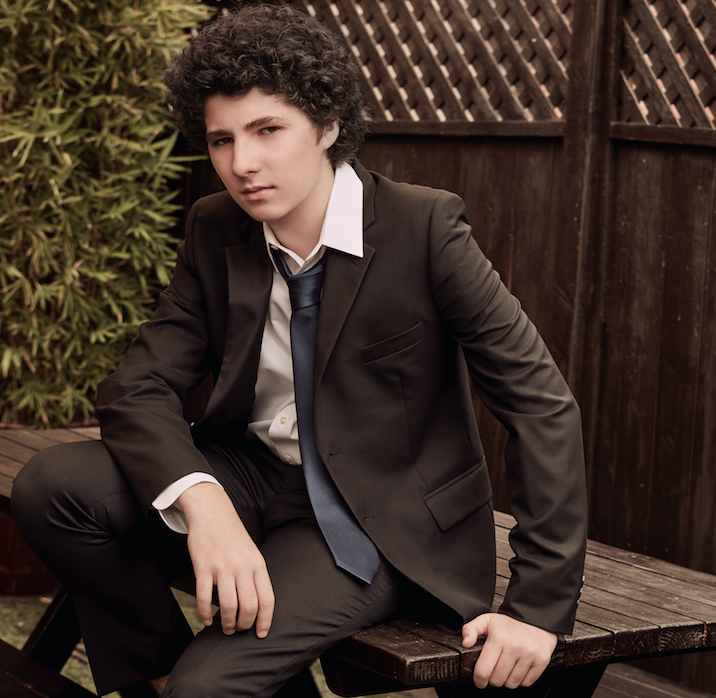 Actor Julian Feder, is a young star on the rise, thanks to his recent feat in the indie hit "A Boy Called Po" where he plays the main character, Po, based off of the real life story of a gifted child with autism who loses his mother to cancer, and suddenly finds himself helpless and uncommunicative. This major setback affects Po's relationship with his father, as they both slip away from each other under the burden of grief and confusion.
Feder's affecting performance is currently sweeping the awards circuit after the film's ambitious debut at the International Film Festival in Panama. The reception was fueled by an energetic response from representatives of the industry, and since then, "A Boy Called Po" has garnered a total of 11 awards - with acting prizes for Feder at the Festival International Du Film Sur Le and Handicap, the Albuquerque Film & Media Experience and Worldfest Houston.
Feder is currently wrapping up projects in the pipeline, including a starring role in the indie flick, "I Hate Kids." The film also stars "Unbreakable Kimmy Schmidt" gem Tituss Burgess as well as "La La Land's" Tom Everett Scott.
We caught up with Feder, to find out more about where he's headed and how he's enjoying the ride so far.
How old were you when you knew you wanted to be actor?
Eight years old is probably when I was sure I wanted to be an actor. I was born in Tokyo and started modeling there when I was six months old. We moved to Singapore when I was three. In kindergarten one of my friends was in an advertisement on a bus and I thought that was cool, so I asked my mother if I could model again. My first job was doing an animated video. I loved doing it and loved being on set. Soon, I started doing short films. Many of those were for NYU Tisch Film School in Singapore. When I came to the United States the summer I turned seven, I got an audition for a movie and the casting director called an agent who signed me. By the time I was eight, I had filmed my first feature and knew that acting was something I definitely wanted to keep doing. I am so lucky that I have been able to keep working in this industry!
What is the hardest and easiest part of being a child actor?
I think there are the same challenges being an actor at any age. It is always difficult walking into an audition and making sure your performance is steady and that you are doing your very best. Creating the character is probably the most challenging part about being an actor. This is true whether it is for a film you are doing or for an audition. I am lucky that memorizing lines is easy for me. After that, I work on developing the character. Once I have connected with the character I often stay in it, even when I come home.
As for being a child actor, one of the differences is that you have to do three hours of school on set during the school year and at my age you can only work nine and a half hours a day, so that just leaves six and a half of filming. I am sure a lot of the grownup actors wouldn't mind just working that amount! Also, cast and crew are often nice to child actors just because they are children. I also know that the directors are sometimes under pressure, because they have to shoot us out in a certain amount of time, so we need to be extra sure we are prepared and ready to go. Overall, it is a great job and I love doing it.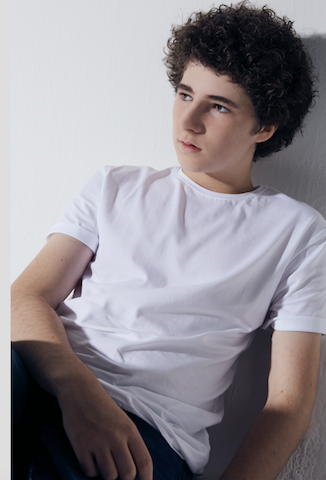 How did you prepare for the responsibilities of your latest film role in "A Boy Named Po?"
"A Boy Called Po" is about a single dad raising a child with autism. I play Po, who has autism and whose mother just passed away. He and his father (played by the amazing Christopher Gorham) struggle with the loss of his mother. In order to prepare for the part, I met a lot of children on the autism spectrum. I have good friends with autism, but wanted to meet all different types of people. I also watched a lot of documentaries about autism. It is such a wide spectrum and each person is so unique that it was important to give Po his individual personality. I worked closely with the director, John Asher, who has a child on the spectrum to develop the character of Po. We worked on specific mannerisms for when I was happy, sad, or nervous. John would come to my house and we would play board games or Lego and I would have to stay in character the entire time which kept me consistent when we were filming. It is a really important movie about acceptance, awareness and against bullying.
What other projects do you have in the pipeline?
I just finished filming a comedy called "I Hate Kids" with Tom Everett Scott and Tituss Burgess. The film is about a lifelong bachelor, Nick Pearson (Scott), who has written a book called I Hate Kids. He is getting married and at his rehearsal dinner a boy, Mason (my character), appears and claims to be his son. How does he know? A psychic, The Amazing Fabular (Burgess), told him. It's a hysterical road trip comedy, as
the three very different characters embark on a journey to find Mason's mother. There are so many great actors and actresses in the movie and it's really funny!
Where do you hope to be ten years from now? 
I hope to be working steadily as an actor. I love creating new characters and being able to explore personalities of totally different people. Every time I act, I get to become someone else and live their life. It's the coolest thing in the world!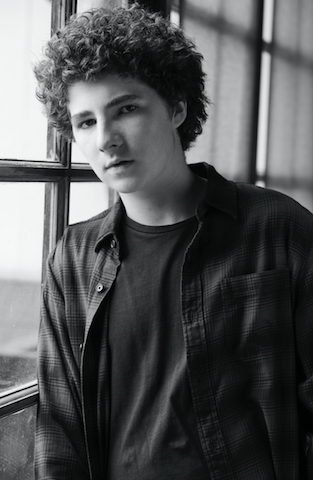 Calling all HuffPost superfans!
Sign up for membership to become a founding member and help shape HuffPost's next chapter
This post was published on the now-closed HuffPost Contributor platform. Contributors control their own work and posted freely to our site. If you need to flag this entry as abusive,
send us an email
.