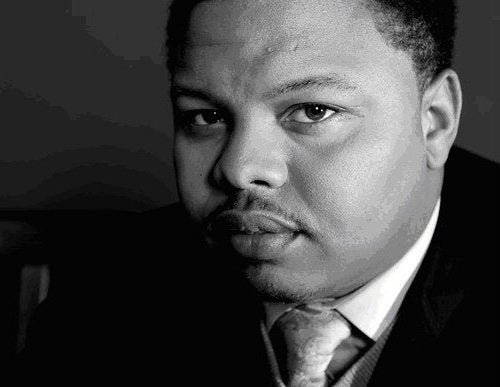 In the news business, the same people tend to make headlines day in and day out--especially in Chicago. As Rod Blagojevich's tapes are played and Mayor Daley waits to hear from the Supreme Court on the city's handgun ban, other people are shaping this city (and state).
Today, HuffPost Chicago is launching our "Five Questions With..." series. Each Friday, we will feature a five-question interview with a Chicagoan we think our readers should know more about. From artists to politicians, we hope you can get to know some important locals a little bit better.

For our debut, we spoke to Green Party Senate candidate LeAlan Jones. While Mark Kirk and Alexi Giannoulias slam each other in campaign ads, Jones has been telling Illinois voters what the Green Party is about, and says that people have been liking what they hear (a recent poll showed him pulling 14 percent of the vote.) A resident of Chicago's Englewood neighborhood, Jones has been active in his community since the age of 13, when he helped produce "Ghetto 101," a documentary about his upbringing and life on Chicago's South Side.
He became the youngest recipient of the Peabody Award and the Robert F. Kennedy Grand-Prize for his documentary work, and went on to produce and write for the BBC World Service.
Aside from his political and journalism work, he is the legal guardian for his two teen nephews and a football linebacker coach at Simeon High School.
HP:Do you think Illinois voters have been paying attention to all the back-and-forth going on between Democrats and Republicans in the Senate race?
LJ: Most certainly, I think that candidates running from cameras and not speaking about the issues has been noticed. People are looking for an alternative.
HP: Do a lot of Illinois voters know about the Green Party?
LJ: It's a combination of people who have some knowledge and people who know very little [about the party.] I spend a lot of time talking about what the party is, what it stands for and how it is well-suited for the every day citizen.

HP: Democrats have somewhat of a stranglehold on Chicago politics in particular, how did you get involved with the Green Party?
LJ: I became involved after [finding out] what Rod Blagojevich tried to do with the Senate seat. I've always been very observant of the political process, and thought there [had to be] an alternative.
HP: Do you think the Green Party can emerge victorious in Illinois?
LJ: There has been Green Party success. Rich [Whitney] put us in the position we are in now...I would not be surprised if [my numbers] are in the mid-to-low 20s going into the fall. I have 16 percent of the people who voted for [President] Obama. With media attention, being mentioned in every [Senate] story going forward, I have more opportunities to interface with those voters...show them my platform. [Media attention] allows people to have a greater understanding of who I am.
HP: As a lifelong Chicagoan, what do you love most about this city?
LJ: I love Chicago. I love the lakefront, I love the humor. This city is poised to lead the country back to where we needs to be. People [in Chicago] shouldn't be surprised if they wake up and see a Green Senator and a Green Governor. They should be prepared.
Calling all HuffPost superfans!
Sign up for membership to become a founding member and help shape HuffPost's next chapter