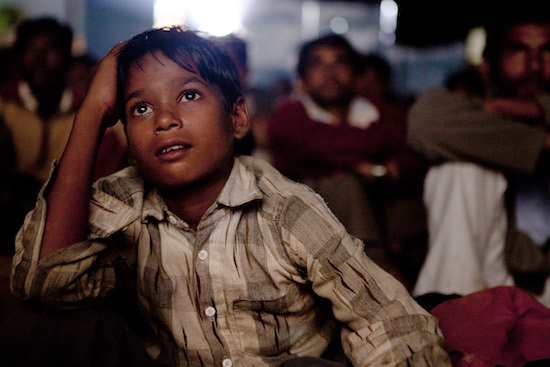 A still from The Cinema Travelers by Shirley Abraham and Amit Madheshiya, screening as part of the Cannes Classics
The Festival de Cannes kicks off this week and for the first time in four years, I've made a conscious decision not to be there.
I know that for sure I won't miss the long lines to get into films I wish to watch with my lowly -- read: I'm not French and blog online -- press accreditation, the burly security guards who will certainly feel more justified to be so this year after the recent terrorist attacks (and more threats according to this piece and others) and the outrageous prices I end up paying for everything from accommodations to food and drinks. And don't even get me started on the con artists.
Granted, Cannes has reluctantly started to step into the 21st Century this year, by sending out a regular email newsletter and promising to reconstruct their website by 2017, "to offer cinema professionals and moviegoers a brand new web environment that will reflect the latest graphical and ergonomic trends," according to their latest press release. But lets face it, while it is undoubtedly the biggest market in the world, this festival has been getting by on its reputation in the last few years, much more than by a renewed sense of adventurous programming and great pioneering choices.
That said, there are always reasons that tug at my heart whenever I miss anything that has to do with cinema. Apart from the opportunity of getting free daily Nespressos with my friends at the Palais de Festival, there are a couple of beautiful films, memorable venues and groundbreaking events that will make me wish I was there, on the Croisette, watching it all unfold as magic, right before my very eyes...
The Dubai International Film Festival goes to Cannes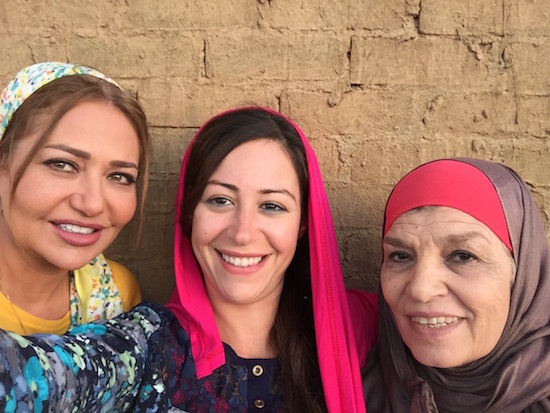 For the past few years, the highlight of my Cannes experience has always been the Dubai International Film Festival luncheon at the Carlton, and their cocktail party at the UAE pavilion. Partly because I love Dubai so much, and in part due to the wonderful support the festival offers filmmakers in a region that needs their devotion to cinema so very much these days, DIFF can do no wrong by me. This year, once again they present "The Dubai Film Market Goes to Cannes" a program of four works-in-progress that, in their own words, "allows a platform for Arab talent but also offers an opportunity for international audiences to discover new and exciting stories emerging from one of the fastest growing film industries." Highest of my list of must-watch is Egyptian master filmmaker Yousry Nasrallah's latest, currently in post-production, titled Brooks, Meadows and Lovely Faces (pictured above). Why, you ask? Because no one understands women, cinematically, quite like Nasrallah does, and his story revolving around a family of cooks in Egypt is one I crave, deliciously, to watch.
Mohamed Diab's film Clash slams into 'Un Certain Regard'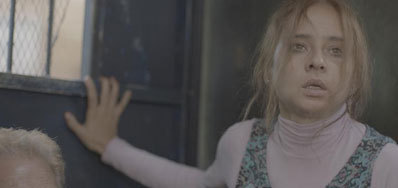 While on the subject of important cinema from the MENA region, the last time an Arab film was in the main line-up in Cannes it was in the historic days of Hany Abu Assad's Omar -- a film that left me emotionally devastated. But this year there is more Arab pride to be had, and with more meaning perhaps. Egyptian filmmaker Mohamed Diab's Clash opens 'Un Certain Regard' and that's a big deal for a festival set in a country that is going through its hardest moments yet, when it comes to refugees, terrorist threats and hatred. It's simplistic how I'm putting it, I know but lets face it, hatred is so infectious and it's so difficult to remain positive during times when loved ones are killed and politicians use uncertainty to promote their agendas.
Diab's previous feature Cairo 678 is a personal favorite and his latest Clash, in the filmmaker's own words, "unfolds inside a prisoners transport vehicle, carrying detainees from all walks of life -- activists, Islamists and military supporters. In the course of a hellish day, they are forced to see one another beyond the stereotypes and discover each other's humanity." If I could say that one film is needed these days, it's one exactly like what Diab describes, plus the filmmaker deeply understands both sides of the debate. I'll post an exclusive interview with Mohamed Diab in the coming days.
Cinema for the people, by the people: The Cinema Travelers
One film to watch in the Cannes Classics line-up, one that cannot be missed, is The Cinema Travelers, a documentary by Shirley Abraham and Amit Madheshiya. If I begin to gush while describing this film, please forgive me. But it's seldom that a documentary is this spellbinding, this can't-move-from-my-seat-or-even-think-of-turning-my-eyes-away bewitching, all the while being so human and touching. The simple story of three men in India whose passion for the movies goes beyond common sense and overtakes their personal needs, left me in tears. You see, the seventh art to me is vital and I believe the stories told through it can change the world -- sometimes for the better, oftentimes for the worst. So, armed with a few background films that helped me to enjoy The Cinema Travelers even more -- including Dev Benegal's Road, Movie and the Keanu Reeves-produced Side by Side -- I cheered, laughed and cried alongside the village audiences featured in Abraham's and Madheshiya's film.
The Cinema Travelers is a masterpiece, a film from the heart and a testament to everything humanity should believe in wholeheartedly. Nice how that worked out, isn't it?!
The DPA Gift Lounge at the Intercontinental Carlton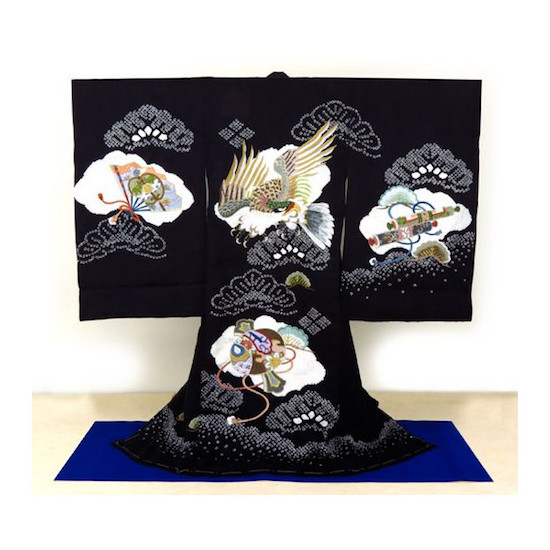 If the Palais de Festival is the cinematic heart of the Cannes film festival, the Carlton hotel is the social soul of the event. On their terrace, celebrities and mere mortals interact, while their suites house filmmakers, publicists and actors and their halls buzz with chance meetings and the occasional fan waiting for a glimpse of their favorite star. Personally though, the reason I go to the Carlton year after year though is a widely-known little giant secret that is housed upstairs, in a suite that has grown from a single room to three sprawling showrooms, where a girl can enjoy something that feels a lot like Christmas, in the middle of May! It's the DPA Gift Suite by Nathalie Dubois-Sissoko and this year, the place will be particularly special.
For starters, Nathalie lost her beloved brother in the November Paris attacks and dedicates this year's lounge to his memory, and the memory of so many other souls who shared his tragic destiny. By pairing up with the Life for Paris foundation, she's paying homage to a piece of our history, and her family's story that should have never been. And should never ever be repeated.
Then, changing the narrative a bit, Nathalie also hosts a few outstanding clients like Japanese brand conglomerate Zann Group, which will have its own showroom within the DPA Suite, to include everything from traditional kimonos to luxury handbags, from sake to pearls and yes, even ice cream. The DPA Gift Suite will feature Qatari fashion brand Sckali Design, Swiss watch and jewelry brand Charriol Geneve, Malaysia based designer and cool girl all around Farah Khan and of course, for a few chosen few, a trip to their Bali paradise offered by Alila Resorts (see below).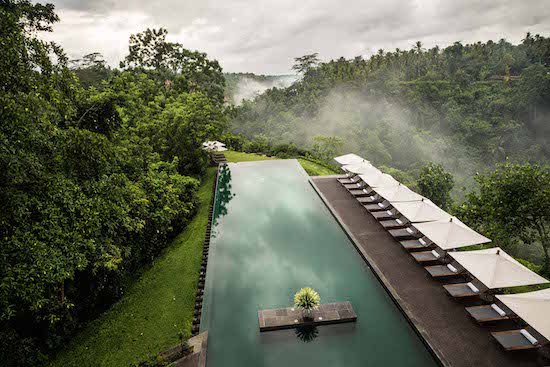 Because sometimes the best way to honor the past, is to look to the future. And the future should always include hope, and travel.
The American Pavilion, where tired journos go to refresh when on the Croisette
Last but not least, the one place that has represented solace for me during the hectic days of the Festival de Cannes is the American Pavilion. I'll miss eating a gourmet burger by the beach, recharging my computer while also recharging my own mental batteries, basking in the sun and watching the world go by. It's a true oasis in the chaos of the Croisette and I can say I owe the AmPav, as they are affectionately known, a lot of inspiration for some of my favorite blogs written while at past festivals. This year, with membership, they are also offering a free pair of sunglasses by Tura Sunwear and those will come in handy once the clouds have moved away (it's currently raining in Cannes) and they are replaced by the typical heat and sunshine. Oh, and the AmPav always features fun events and beautiful meet-ups which are at the heart and soul of this film festival.
All images used with permission.