Most vacationers to the Dominican Republic make a beeline to the all-inclusives on the north and east end of the island. But to miss Barahona is like going to the Vatican and foregoing the Sistine Chapel or heading to the Grand Canyon and never looking down.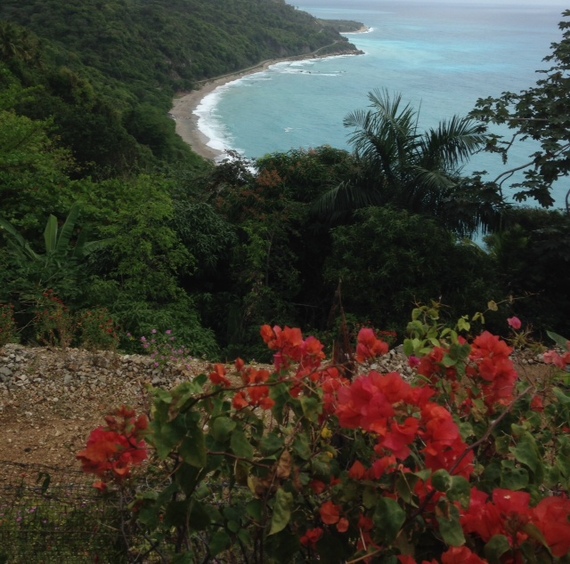 It goes without saying that this region in the untrampled southwest has beautiful beaches. So do a million other places. What makes Barahona worthy of spot numero uno on your list of DR must-sees are the following:
1. You can wake up and smell not just coffee, but one of the world's most highly-esteemed coffee. Denominación de Origen Café de Barahona, grown in the secluded and unspoiled region of Barahona doesn't slip off the tongue of the average Q Grader. But that's only because it's grown in a tiny region in the Bahoruco Mountains and its growers, locals who prefer to keep it to themselves, haven't attempted to corner the coffee market. In fact, outside of the DR, few people get the privilege of sampling this exquisite brew that's often mistaken for Jamaica's Blue Mountain coffee. And we all know what happened there. So far, this mild, titillating bean is still affordable and hasn't been overtaken by the Japanese market.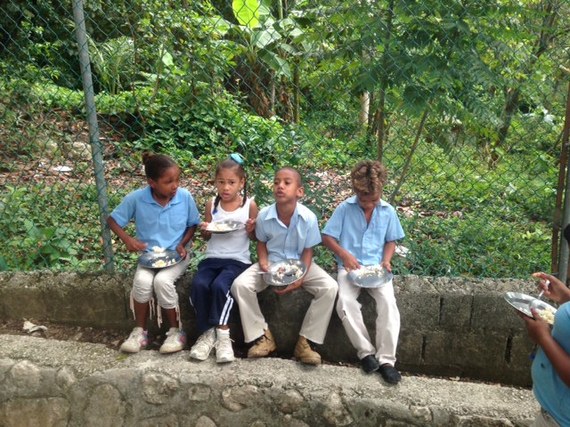 2. You get the Jaragua-Bahoruco-Enriquillo Biosphere to yourself.
Because most tourists congregate along the 800 miles of Dominican beach, it'll just be you, the cloud forest, 107 bird species and the largest salt water lake in the Caribbean at this this rare UNESCO-listed biosphere.
I stayed in one of 12 casitas in the Casa Bonita Tropical Lodge that butts up against this important gift from Mother Nature. This little eco-lodge, once the weekend retreat of the Schiffino family, generates most of its own power, grows most of its food and manages to commune with nature without destroying it. Other than a couple surfers who hit the waves by 6 a.m. every morning, my party more or less had the staff, the infinity pool and the outdoor sweatlodge/sauna at Tanama Spa (it means butterfly in native Taino language) for our own personal edification.
3. There's a unique blue crystal rumored to heal whatever ails you. A matchmaker couldn't have done a better job of finding the perfect stone to represent the Caribbean. So not surprisingly, jewelry made from the larimar gemstone has become THE purchase of choice for many a shopaholic to the Caribbean. Larimar's bewitching blue not only matches the color of the ocean, but it's said to have healing properties. But the joke's on all those shoppers who think they're taking home a local piece from say the Bahamas or Turks and Caicos. The only place where genuine larimar, also known as the Atlantis Stone, is mined is in Barahona.
4. You can roll a beach ball up hill. Between the town of Barahona and Cabral (there's also a town called Paraiso which means paradise in Spanish), there's a mysterious spot where balls, bottles or even a car placed in neutral rolls up a hill. Called El Polo Magnetico, this freak show of nature is marked (barely) by a yellow dot on a faded sign posted by the Brugal Rum Company. Although many legends are told about this gravity-defying spot along the Cabral-Polo highway, it's actually an optical illusion. But it's still a great place to win bets with your friends.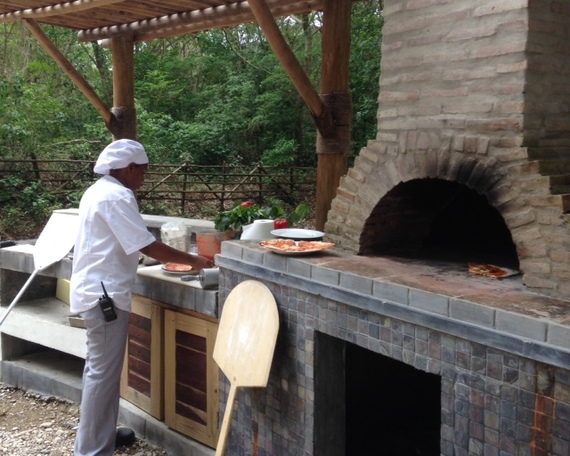 5. You can zipline to an Italian pizza oven in the middle of the jungle. I've enjoyed pizza in some pretty unusual places. At a campsite at a Kansas bluegrass festival. From the back of a German food truck. In a tiny Ecuadorian village where no one spoke English. But finding an authentic Italian pizza oven in the middle of a Dominican rainforest might just take the pepperoni.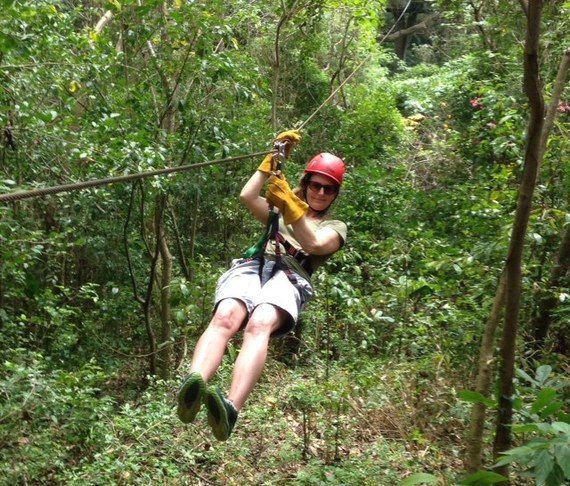 Especially since, to get there, you fly like Tarzan through a full kilometer of jungle treetops. There are ten platforms on this particular canopy tour, offered to guests of Casa Bonita, and the final flight lands in a clearing where the wood-burning Italian pizza is cooking up Pizza Margherita with basil and tomatoes from the resort's own organic garden.