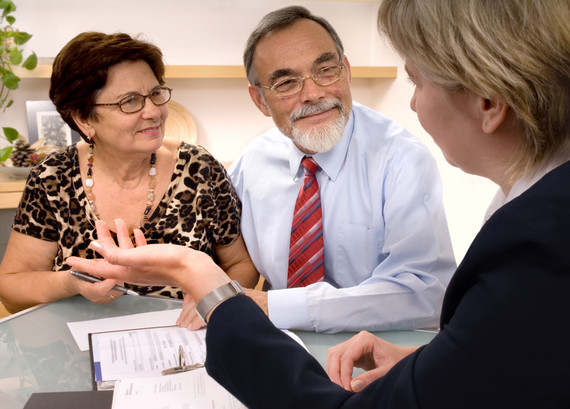 Every day more homeowners exit "underwater" status, owing more on their mortgage than their home is worth. Others have owned long enough to have kept some equity through the crash and partial recovery. However, many are sitting on the sidelines waiting for more market price improvement, or they simply do not want to buy another home, so they stay put.
It's not hard to understand the "waiting" decision, but perhaps it's time to at least take a look at some reasons that could change your mind. This isn't advice to sell now, just the presentation of some factors that may not have entered into your decision process when considering listing your home. If they change your mind or motivate you to list, it should be because you've run the numbers and considered all of the options.
1.Inventory is low: Supply and demand is always in control in a marketplace unless there is undue interference by government. Inventories of both new and existing homes for sale are historically low right now. Low supply usually creates upward pressure on prices. Many studies and surveys are also showing that buyers are returning to the market, though more of a stream than a river of demand. However, combine low inventory and increasing demand, and you may get more for your home than you think.
2.Mortgage rates are low: Whether you believe that mortgage rates are going up soon or not, many would-be buyers are concerned that they will lose buying power if they wait too long. It helps sellers when buyers can afford more home due to low mortgage rates. There's the other side of this coin as well. If you sell now with the plan to buy right away, you're getting the same low interest rate advantage. The money you take away from your sale, though possibly somewhat lower than if you wait a while, will go farther in financing another home.
3.Some markets scream sell: If you own in an established area with a history of stability and high demand, it makes a difference. Real estate is local, and while national influences bear on prices, the right location can make a major difference in your cash out on a sale. Check the number of sales in your neighborhood versus others in the market area to see if the demand is higher.
4.Real estate brokers are hungry: The downturn in number of sales and homes in the inventory is not just a problem for buyers. Real estate agents are selling fewer homes, and that means they're taking home less money. They don't make money in any other way than getting to the closing table. You can probably negotiate a lower commission rate for your listing in the current market climate.
5.Don't forget holding costs: Every day you keep your home you have costs to stay there. Waiting a year to get a 1 percent or 2 percent bump in selling price can be a mistake if your costs exceed that amount. If there is a real estate property tax increase, that's extra holding cost. Air conditioning, heating, plumbing and electrical problems can jump up unexpectedly. Consider your normal repair and maintenance costs in relation to an unknown bump in price if you wait a year or more.
Whether it's the right time for you to sell your home or not is entirely based on your desires and situation. However, if you haven't considered all of these five factors, do so and you may change your plans.
Support HuffPost
A No-B.S. Guide To Life
Related
Popular in the Community