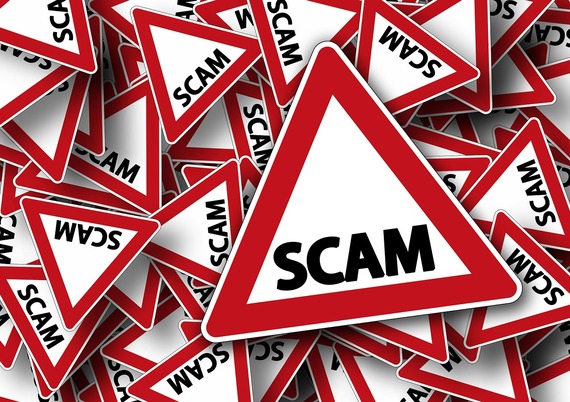 Recently, famed basketball legend Shaquille O'Neal sent a cease and desist letter to me after I exposed him for pumping a company by the name of NXT Nutritional Holdings Inc. The pump strategy is one of the primary things I teach my thousands of students who are looking to earn more about the world of penny stock trading.
While there was some legal drama to deal with regarding this issue, one of the biggest lessons to look at with this Shaq fiasco involves why celebrities are pumping up these penny stocks in the first place. For Shaq it was NXT, a company that claimed they had made the next Splenda, for Justin Bieber, it was a company by the name of Options Media Group Holdings. Both celebrities unfortunately did not take the time to look into the details of the deal and found themselves associated with brands that were making major claims they couldn't back up. For penny stock traders looking to pump these companies are great, but for celebrities they pose a bigger problem. So, this begs the question: why do celebrities pump penny stocks to begin with?
1. They Don't Know Any Better
Many celebrities are constantly bombarded with opportunities to make some money by promoting a specific product or brand. Many times, when shady, yet convincing, business people approach celebrities they are able to easily convince them about a "revolutionary" product that they should be pumping. Many times, these celebrities don't know enough to dig into the financials or the audits of these companies to get to the truth. While it may seem like they are ultimately promoting an unethical or bogus company, many times they truly didn't know any better when they got involved.
2. Celebrity Advisors Are "Yes-Men"
Many celebrities hire advisors to help them make certain they are making smart business decisions. However, what many celebrities don't realize is a lot of advisors are simply "Yes-Men," that will always say yes if it means that celebrity may earn a dollar. Why wouldn't they be? These individuals don't want to lose their meal tickets. This is why there are always so many stories of celebrities being handled and advised by people who never say 'no' and ultimately get these celebrities into bad professional situations that they can't get out of.
3. There Are No Consequences
Unfortunately, even when these penny stocks fail, there are no repercussions for the celebrities. Nobody punishes them for their bad behavior and they think it is funny. Also if they lose money from penny stock trading, it often is not any sweat off their backs as it is nothing but chump change to them.
4. Only the Poorest, Most Gullible People Get Hurt
While there are often no repercussions for celebrities who get involved in these deals, there are unfortunately repercussions for the people who idolize these celebrities. Many times gullible people get hurt when they look to these celebrities and believe the companies they are promoting. Furthermore, many of these individuals are not financially aware enough to complain to the SEC, allowing this cycle to perpetuate and only get worse.
5. Very Few People Are Standing Up to These Celebrities
Unfortunately, I am one of the only individuals who is standing up to the celebrities that are making these poor business decisions and hurting others in the process. This is why I have gotten several cease and desist letters despite my expertise in the industry, celebrities don't like being called out and don't like it when unflattering truths are spread about them. Unfortunately, I personally do not have enough media influence to get these cases hear, meaning celebrities will keep pumping these penny stocks.
Celebrity penny stock pumping continues to be an issue. In fact, Kathy Ireland is currently pumping NUGN in a situation similar to Shaq's. The only hope I have now is that more people will learn about these pumping schemes and smart readers will benefit by short selling these pumps so they can make a smart profit.
Calling all HuffPost superfans!
Sign up for membership to become a founding member and help shape HuffPost's next chapter