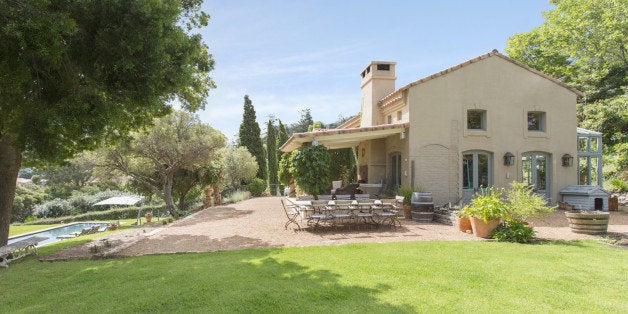 A living room is the hub of a home, and host to celebrations, family gatherings and movie marathons. According to the Remodeling 2014 Cost vs. Value report, a midrange family room addition costs $80,765 and you can recoup 68.8% of the cost during resale. Use these tips as inspiration to create a more functional living room, while adding value to your home.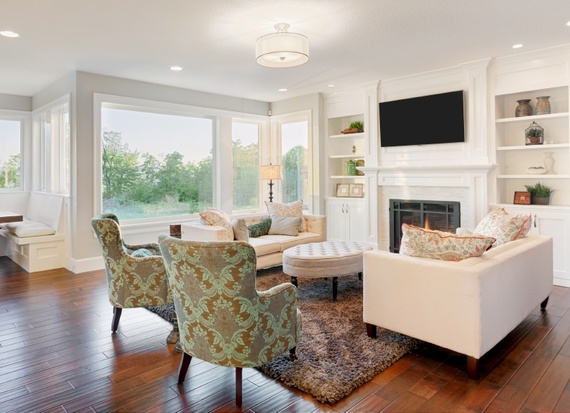 Incorporate a home office area
Designate an area for a multipurpose office space that everyone in the family can use. If your desk space and family computer are in plain sight, they are likely to get more use than when located in a separate home office.
Extend your space outdoors
Add a multi-season sunroom directly off your living room to enjoy year-round. Work closely with your builder to mimic your home's original style and structure so the new addition feels like a seamless extension of your house. The additional square footage will also add to your home's value.
Update your windows
Replacing windows can be expensive, but installing energy-efficient windows will cut down on your current energy bills over the course of time. If you have active kids or live in an area prone to severe weather, consider impact-resistant windows. These will help protect against damage to the house and could reduce home insurance premiums.
Add customized storage
Finding a discreet place for media systems, personal items and extra storage can be difficult. Custom built-ins will showcase your belongings and keep your main living space organized. Add recessed lighting inside the shelves for a streamlined way to highlight your favorite personal items and books.
Manage your home technology from a mobile device
Install a budget-friendly speaker system that you can control from your mobile device. You can also manage lighting, heating and cooling systems and surround sound on any mobile device using home automation technology.
About: HomeFinder.com is a digital real estate site that offers an easy to navigate home search experience. Whether you are at home or on the go, HomeFinder.com makes it simple to find your new home. Start your home search today.
Related