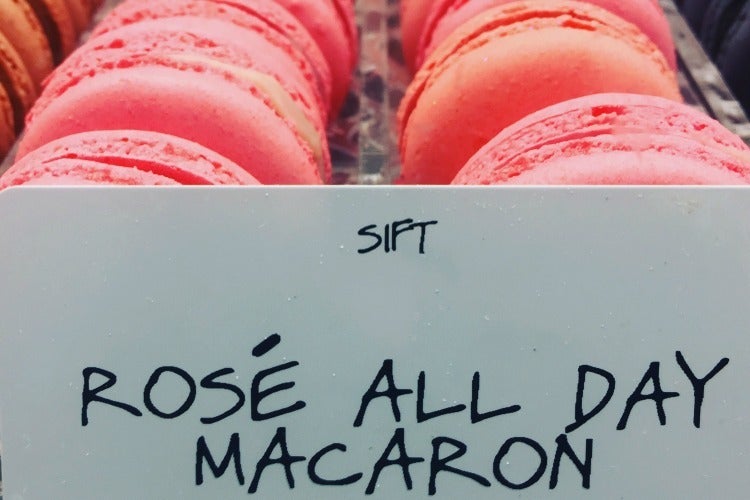 FIVE ROSÉS FOR YOUR SUMMER FUN!
Dean and Deluca are even featuring Rosé Macaron this summer!
HERE'S TO YOUR ROSÉ SUMMER.
WHETHER YOU'RE POOLSIDE, RELAXING UNDER THE SHADE OF A TREE OR ON A BEACH IN THE MEDITERRANEAN THERE'S A ROSÉ SURE TO CHANGE YOUR OUTLOOK ON THE HEAT.
My first encounter of the Rosé Summer kind was a "non-Rosé".  In the 80's White Zinfandel was in fashion and perfectly suited for my youth. My palate was still mired in bubble gum and cotton candy so it suited me.  As time went on, sugary sweet White Zinfandel went the way of iMacs and dial up telephones for me.   My palate became more diverse and accepting of the dryer varietals. Today, the Rosé that has caught the world by storm is the more uncommon Rosé of the world.  It's often complex, well-balanced, quaffable and refreshing!  Sure there are fruity notes, but not sweet like a Moscato. Winemakers are putting more time and energy into cultivating and fermenting more interesting Rosés.  This trend has created a market where there is Rosé for every meal, every day and every occasion.
WE'RE STILL WAITING (NODS TO APPLE ) FOR THE ROSÉ EMOJI.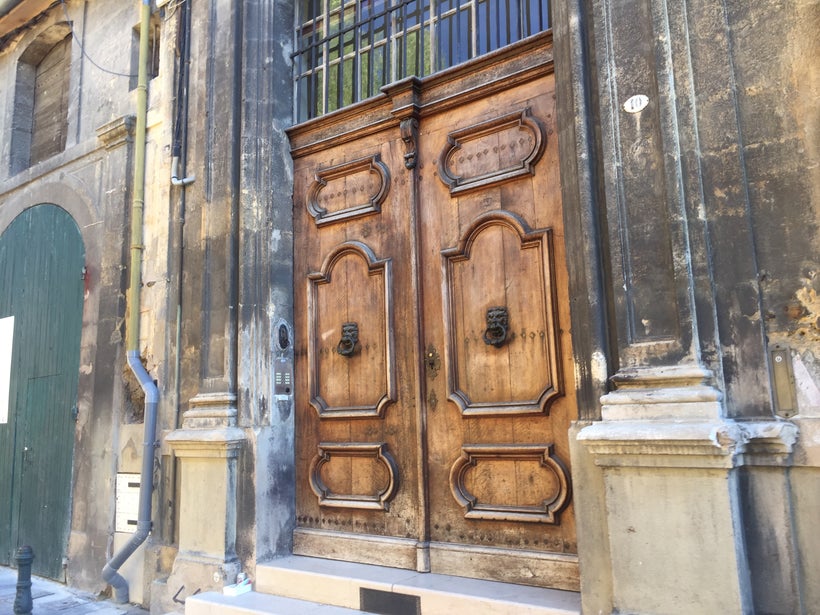 Historically Provence in the southern Region of Rhone has been known for its Rosé. There the pink stuff is as common as whites and a mainstay of French living. It's also a great place to select a wine from if you know nothing about Rosé.  The wine is not made by blending red and white grapes together but rather using a red grape and determining the influence of color by the time the skins are touching the grapes (maceration).  It can also be made from almost any grape under the sun. Colors range from the color of very pale pink to almost a fuschia.
A DECENT ROSÉ RUNS LESS THAN $20 A BOTTLE. A GREAT ROSÉ COSTS LESS THAN $30 A BOTTLE.
Fast forward to today's Rosé.  From Rosé gummy bears, jam, and macarons the trend has taken off. The wines are on a roll. It's summer and that helps but look at the hashtags in social media. From #RoséAllDay to #YesWayRosé, they've taken social media by storm.  There is even a #ThePinkSociety with a focus on Rosé posts on Instagram. We're still waiting (nods to Apple ) for the Rosé emoji.  A decent Rosé runs less than $20 a bottle. A great Rosé costs less than $30 a bottle.   The vintage aspect is less important because Rosé does not need to age like a Cabernet.  Less time aging equals less pressure on the pocket book. Given that these wines are particularly refreshing, lower in alcohol and light on the palate you can certainly imbibe more than a cabernet sauvignon. And you do not always need it to pair with food like some of the more acidic reds we sip. BBQ, tacos, and fish happen to be Rosés middle name. It's also fantastic with mildly spicy food.
Here are the Rosés changing my summer for the better…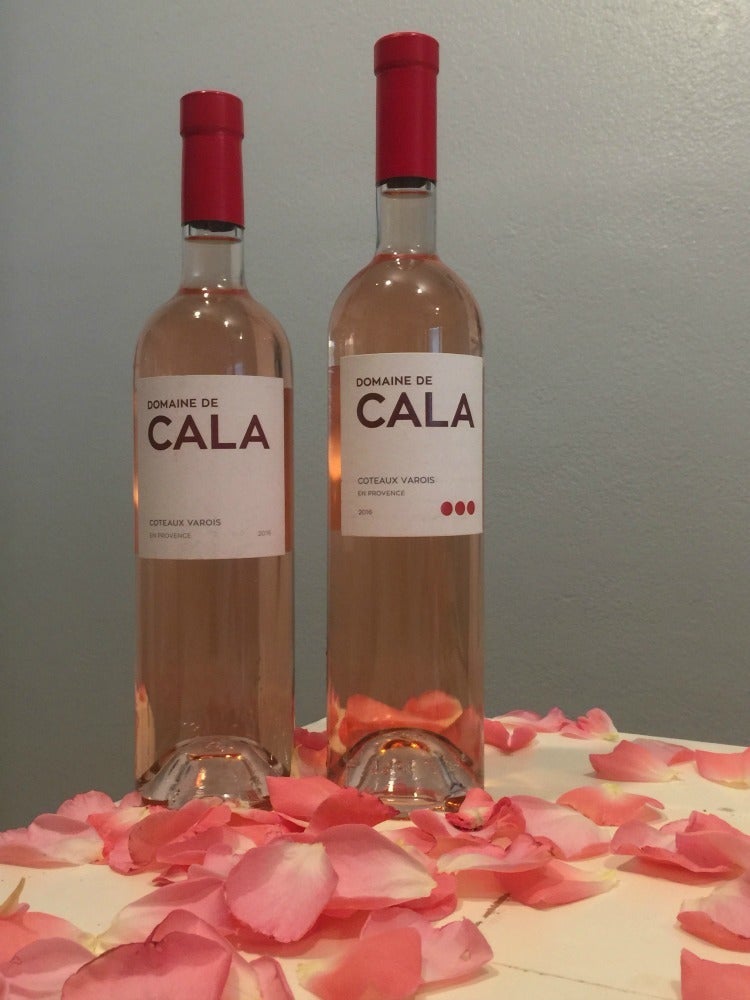 1) Cala: Provence Rosé I found this particularly exciting. Perhaps because of my recent visit to Provence.  This wine is engineered by Joachim Splichal of the Patina Restaurant Group. It's an exercise in food friendliness and a wonderful wine. It's elegant mouthfeel combined with delicious red fruit and light citrus notes were a big compliment to the salmon colored Rosé.  The grapes involved: 50% Cinsault, 25% Grenache, 18% Syrah, 7% Rolle. Price $15.00
2) Cala Prestige:  Citrus notes and stone fruit highlight this Rosé.  The long lingering finish is sure to make this a memorable glass for entertaining.  The blend is  57% Grenache, 27% Syrah, 16% Rolle. Price $24.00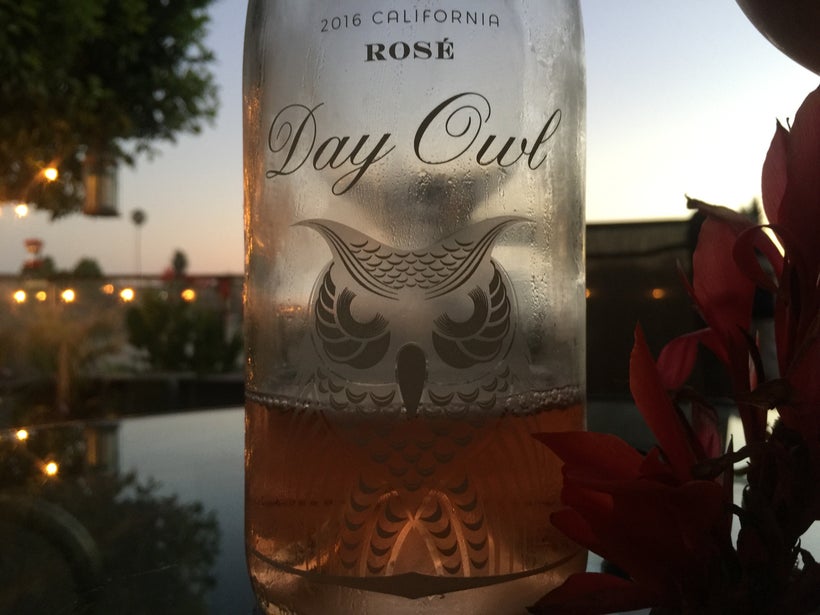 Cool, refreshing, the right Rosé can make your day and night. Day Owl Rosé
This screams all day at the beach or pool.  Super bright, red berries, and lively citrus notes. This Rosé is perfect for a hot sunny beach or pool day with your BFF or Bae!  The color is exquisitely salmon pink and it's easy sipping. Barbera (Italian varietal) from the Central Coast of California, is the grape predominately featured in this summer Rosé. Price: $13.99
4) Stoller Family Estate: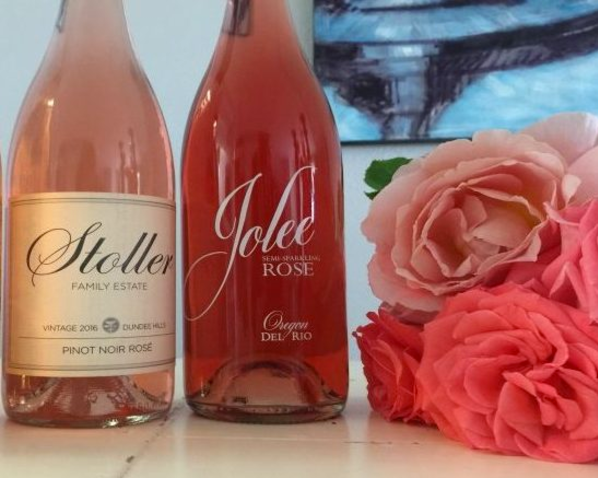 Direct from the enchanting Dundee Hills of the Willamette Valley in Oregon, Stoller is no novice to the Rosé making arena.  Ten years of production and they are bringing out the best in this whole cluster 2016 Rosé of Pinot Noir.  Lovely citrus and subtle tropical notes highlight this delicious rosé.  This alluring rosé is the best of both worlds, well balanced and tantalizing acidity.  Price $25.00
Life would not be complete without Sparkling Rosé
5) Haute Couture, French Bubbles ROSÉ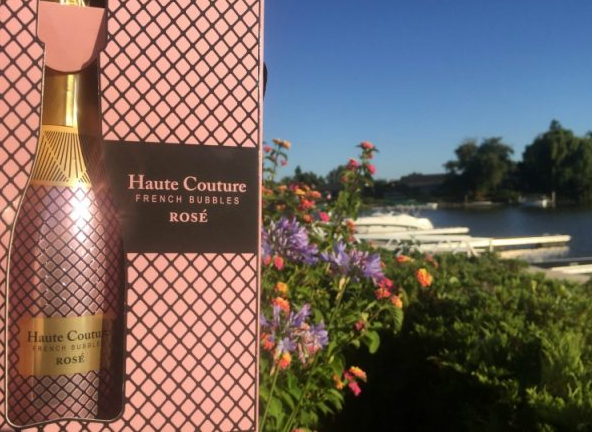 Direct from the master of invention Jean-Charles Boisset announces his Haute Couture, French Bubbles.  Taking high fashion and fine wine and marrying the two, Boisset has created sparkling wine for celebration and indulgence of the highest level. Delicious aromas and notes of citrus and red berry.  Using the Charmat method of fermentation, a liquer de tirage was added in sealed tanks for secondary fermentation. The result? A wine worthy of making a statement.  Price $30.00
REAL LIFE. REAL NEWS. REAL VOICES.
Help us tell more of the stories that matter from voices that too often remain unheard.
This post was published on the now-closed HuffPost Contributor platform. Contributors control their own work and posted freely to our site. If you need to flag this entry as abusive,
send us an email
.