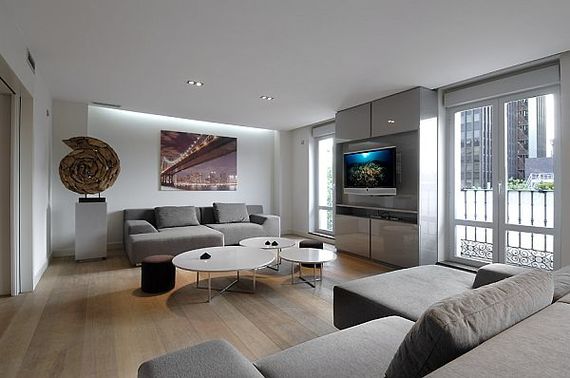 Image Source
Small apartments are a city dweller's necessity. Besides being relatively affordable, apartment complexes have a lot more neighbors than a residential block with individual houses. Though limited in real estate, these condos can offer multiple amenities that large houses simply can't extend. However, the limited space can also be cause for stress if the person believes in personalizing it and making it into a home instead of just a place where you "crash".
People living in small apartments have always assumed their rather humble abodes had to have a utilitarian purpose only. While considering a studio apartment as merely a roof over one's head isn't an inane idea, a lot can be done with the limited real estate to transform the small apartment into a spacious home. While the actual area can't be altered, there are several optical tricks that work really well in completely altering the look, without breaking the bank. Here are five simple tricks small apartment owners can easily employ to have a bigger home in a restricted space:
Instead of choosing synchronized wall paint, small apartment owners can opt for contrasting shades. Interestingly, bare walls with the bricks exposed are being used to offer a vintage or worn look to the walls. Pairing these walls with some dual purpose furniture can work wonders as they save space as well.
Don't skimp on furniture just because you have a small apartment: Condo owners often contemplate minimizing the furniture to gain space; it can be a tricky decision that often leaves no designated space to simply relax. Instead of losing pieces of furniture to gain space, it is always advisable to get furniture that creates space or has multiple functions. Designers have been focusing on creating such interesting pieces that lay out when needed and transform into something else at a different time. If changing out entire units isn't viable, simply getting nesting tables allows small apartment owners a lot of flexibility.
2. Use unorthodox objects to demarcate spaces and decorate spaces:
While placing cupboards or movable partitions is a pretty straightforward technique to demarcate spaces, you can even consider placing artificial trees to define boundaries without causing much interference with the "flow" of the place. Companies like Treetopia offer artificial trees that work throughout the year. The ability to choose a theme allows you to place these trees in any corner of the apartment, giving it either a natural or festive feel.
3. Use light to create an illusion of space:
Small apartment owners must realize the importance of light, artificial and natural to brighten their places. However, many tend to forget that light, just like flexible furniture, can be manipulated. Using mirrors or light-colored paint the intensity of natural light can be boosted. On the other hand, placing barriers can reduce its intensity. Interestingly, artificial trees serve the dual purpose of acting as a barrier to intense natural light during the day and can offer illumination during the evenings.
Apartment owners often fail to notice that curtains can be a powerful ally. These aren't just large sheets of cloth to block the sun's rays. If used correctly, curtains can easily transform a small apartment into an elegant home. While a single set of curtains may suffice, using multiple sets of curtains increase options.
5. Use everyday objects as decoration: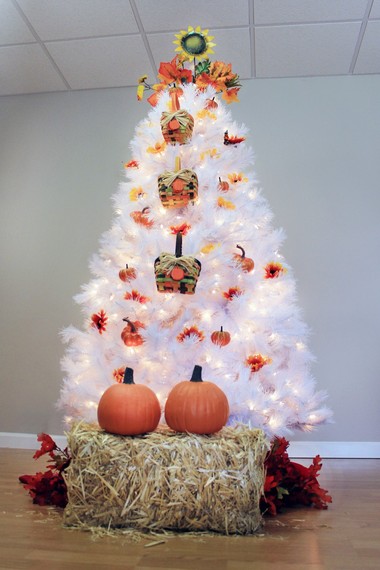 Limited space can easily come to life by proudly displaying objects that are used every day. However, to do so requires planning. While buying items, it is important to consider if they will look good as well. Hiding away everyday objects requires additional space and merely adds to the clutter. Even while choosing holiday decoration like artificial trees, planning on using them as part of the decoration.