With all that I don't agree with concerning the American game, I wanted to understand what was happening among the innovators and the early adopters at the grassroots level. So off I went, zig-zagging across the country. I drained my savings account over the course of three months this summer while traveling to 13 cities, all for a soccer podcast I co-host; Flakoglost Futbol Pod.
During my travels I found that, when soccer is nurtured at the grass-roots or community level, it has the power to invigorate a spirit within us that is innately human ― selfless acts to the community yield substantial contributions. True, we sometimes hear about a "frat boy mentality" with soccer fans inside our borders. And rest assured, I saw doses of it. But with every location I visited, the majority of soccer supporters I met shared something in common: to be more than a spectator; to do more than just show up with an expectation to be entertained. By and large, the soccer supporters I met were conscientious men and women who appeared committed to their communities, and conversely proud to be representative's of their zip code, reiterating the point that soccer is more than just a game, it's a conduit for social justice, equality, and self-expression.
Detroit (Detroit City Football Club)
The term supporter-built is common among the Detroit City faithful. Nearly 500 Detroit City soccer supporters raised $725,500 to renovate Keyworth Stadium. Nestled in the diverse Detroit community of Hamtramck, Keyworth Stadium was completed in 1936 during the FDR Presidency and the New Deal era. Fast forward to 2016, utilizing the MILE legislation (Michigan Invests Locally Exemption) Michiganders were able to renovate the public use facility thereby connecting local residents and the public school district with Detroit City FC. In August 2016, Detroit City FC began distributing some of the revenue sharing back to the supporter investors of the first community investment campaign in American sports history.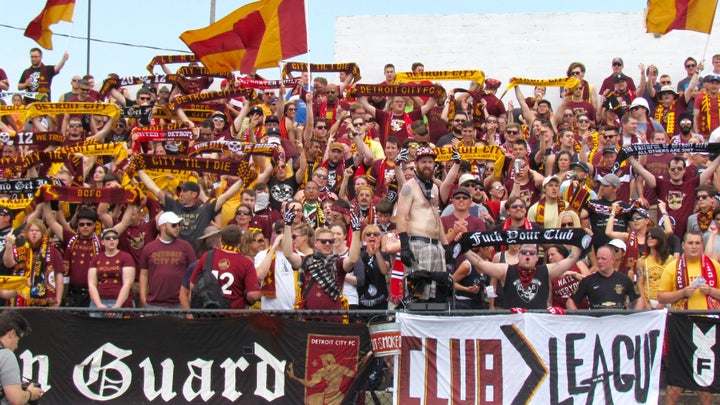 Detroit City Supporter, Joe Novak, shared this with me when visiting in May for Detroit City's international friendly against FC United of Manchester, "[another] effort we've started is called Let's Make Roots. We're getting supporters to buy extra tickets to donate to kids and families in the community who otherwise wouldn't be able to afford to come to the game." (If you're interested in knowing more about this initiative, visit them on Twitter: @LetsMakeRoots)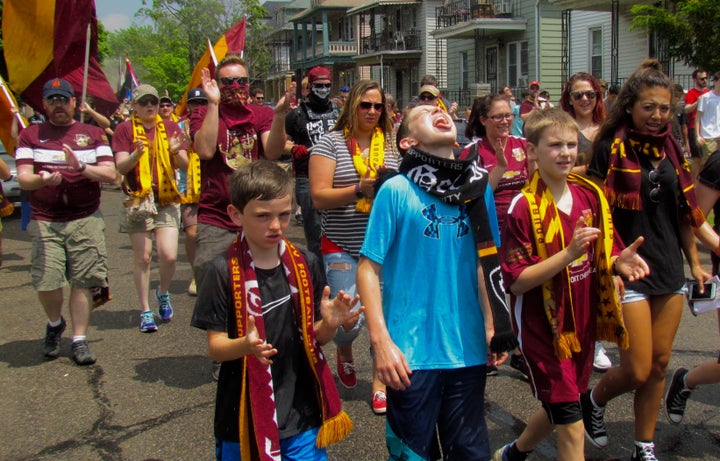 Even though Indiana Governor, Mike Pence has opposed same-sex marriage and civil unions, along with the Matthew Shepard Hate Crimes Act, soccer supporters in the Hoosier state I found, were quite inviting. Supporters of Indy 11 shared a simple mantra, "Love the club, love your city, and create a safe space where ALL people are treated equally." Politics aside, attending an Indy 11 game was just as much about co-existing in a safe space, as it was about watching the game.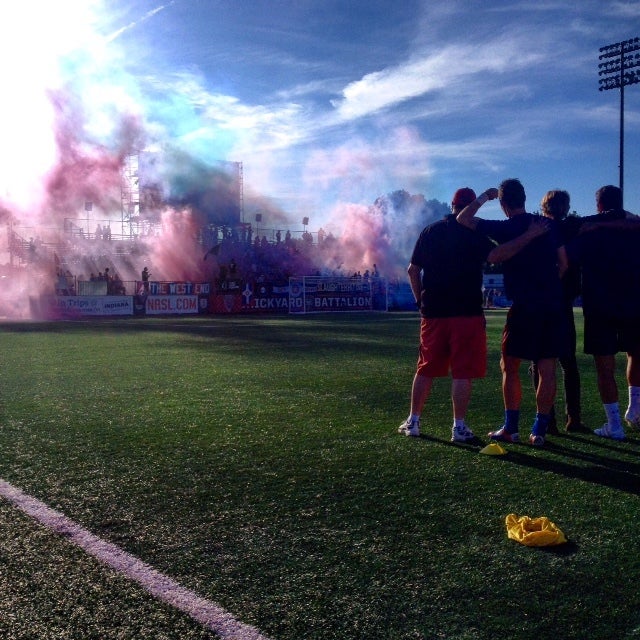 In July I attended my first Indy 11 match. Punk rock hound and Indy 11 supporter Peter Evans shared a few thoughts with me prior to kick off, "Indy is a city that went from a place where people planned their exit, to one where they wanted to stay and make it better. Supporter groups are representations of their respective city's culture, and in Indy what you're seeing is a coming out party for civic pride. My generation [Millennial] seems to be deeply in love with our city. This team was born when our generation was just starting to make an impact here, so naturally it's become an outlet for us to profess our love for Indianapolis." Side note, Peter and his partner Abby graciously opened their home for my visit, knowing next to nothing about me - just that I loved the game and was interested in their city.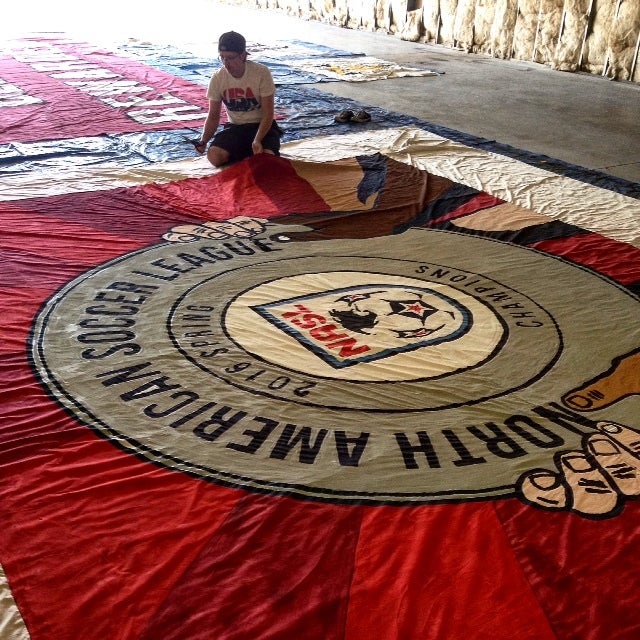 San Francisco (San Francisco City Football Club)
Ownership of SF City is split 51% - 49% between supporter membership and an investor group of eight. The partnership is governed through a system of checks and balances, where the investors are democratically held accountable to the members and the SF community. While the majority of the club's profits are reinvested in the community, the club volunteers a conscionable amount of time too. In October, SF City supporters will partner with the non-profit organization, America Scores. Think refereeing a youth soccer game meets poetry slam!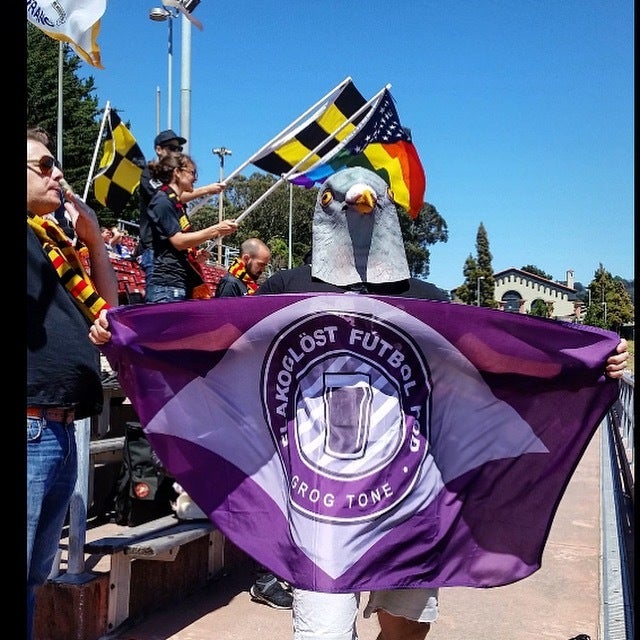 In June, I managed two SF City games in three days. The first was an away match in Burlingame, 20 miles from downtown SF. Taking the train, I met up with the supporters group - The Northsiders - at an Irish Pub in Burlingame, Paddy Flynn's. Amid the welcoming reception I was handed a beer, then a wide-mouth shot of Fernet. SF City supporter, Pete Bogdis, among others, shared how the club was a reflection of the city, "When we get behind our club, we do it knowing we're representing the city of San Francisco; we want the people of San Francisco to know that this is their club too."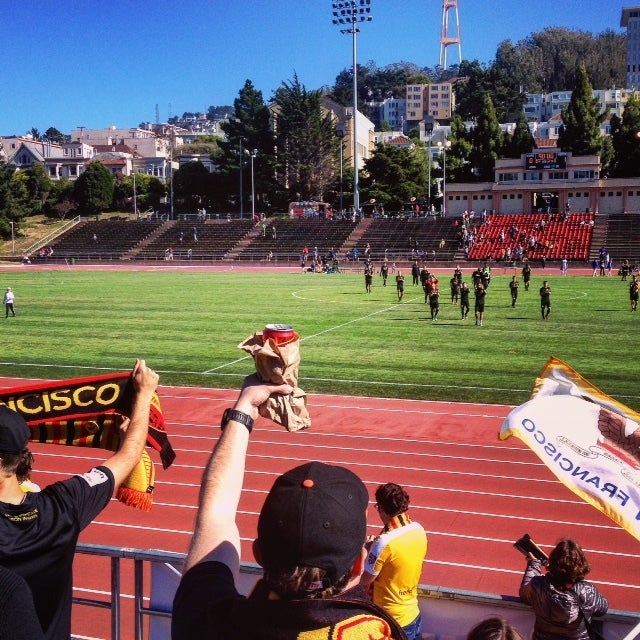 Louisville (Louisville City Football Club)
That a community or city impacts the spirit of a soccer supporter is certain. How might it affect the evolution of a player? Alabama native, Chandler Hoffman was an All-American at UCLA, the 13th overall pick in the 2012 Major League Soccer (MLS) Super Draft, has been a teammate to Landon Donovan while with the LA Galaxy, won an MLS Cup, and played in an international friendly against Manchester United. When the playing time in MLS wasn't adding up, Chandler's career was at a crossroad. I had a chance to talk with Chandler post-game on July 4th about his career and why he's excelled during his time with Louisville City.
"The last four years in MLS, I was waiting for an opportunity to break through and play and really be a part of something. Obviously winning the MLS Cup was an amazing highlight in my career, but when you're not getting the minutes it's difficult to develop. One of the main reason's I came here [Louisville] was to find a club that would be supportive of my development, my goals."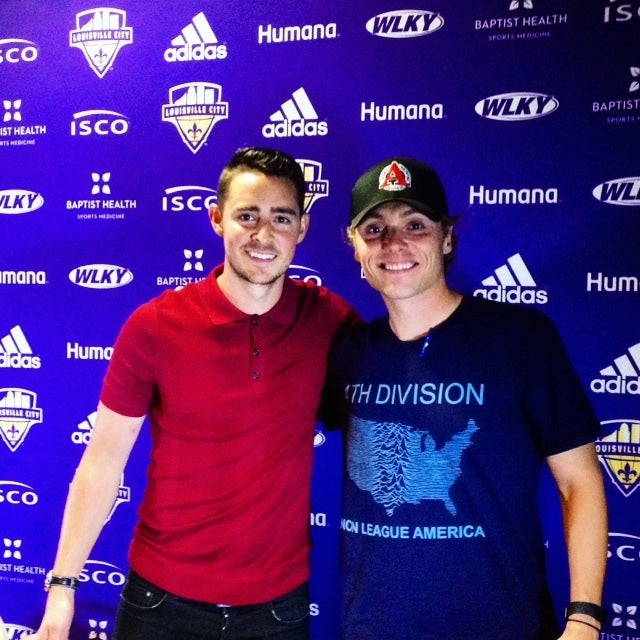 When asked about his connection with the city of Louisville and its soccer supporters, "The hometown feel here in Louisville has definitely helped me progress as a player. But there's something more; there's this close knit feeling between the supporters and the players that I haven't necessarily felt elsewhere in my career - the city, the supporters here, they've embraced me and my family, to where my family has even gone and marched to our games with the supporters group, The Coopers."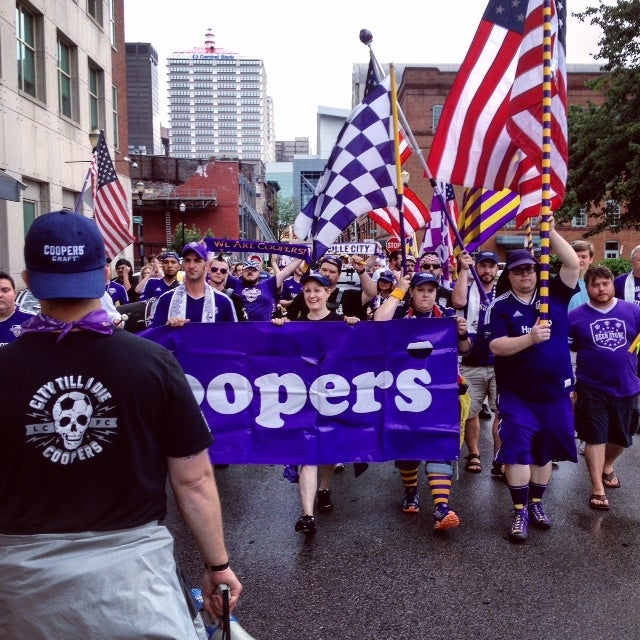 At the time of writing, Chandler has scored 14 times in 24 games for his United Soccer League (USL) club.
Minneapolis (Minneapolis City Soccer Club)
Within two hours of touching down in Minneapolis, I'm at Summit Brewery sharing a pint and a laugh with one of the founders of Minneapolis City Soccer Club - Jon Bisswurm. Jon said he had a few minutes to share before their game and was interested in hearing about my soccer travels. He, along with life-long friend Dan Hoedeman, founded Minneapolis City with the intention of connecting soccer fans to the community at large. Like other grass-roots clubs in the U.S., Minneapolis City is member-owned, run by and for its members. What struck me most about Minneapolis City, before each home game the club puts on free soccer clinics and organized games for underserved youth. For 60 to 90 minutes, local kids get to kick around with the club's members and players in a safe environment.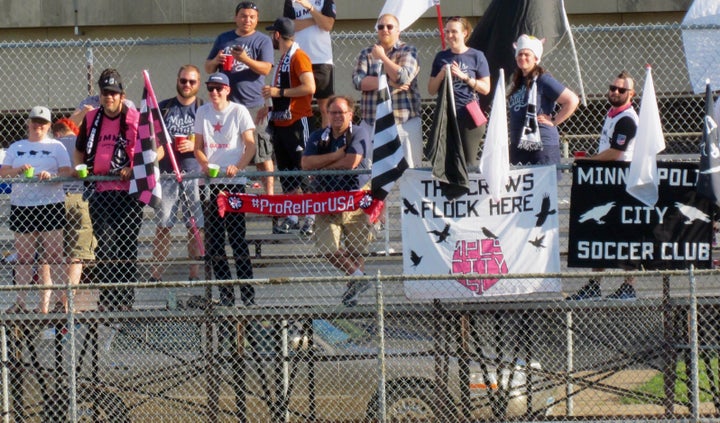 "Making an accessible environment for youth in the area is important." Jon shared, "Minneapolis City has made a connection with a local youth club, Deportivo Los Lobos, which has little money and access to resources. The partnership has become two-way. Many of the Los Lobos youth have become ball boys for Minneapolis City during our home matches." In return, Bisswurm and crew have volunteered additional time to Los Lobos by offering coaching clinics on non-game days.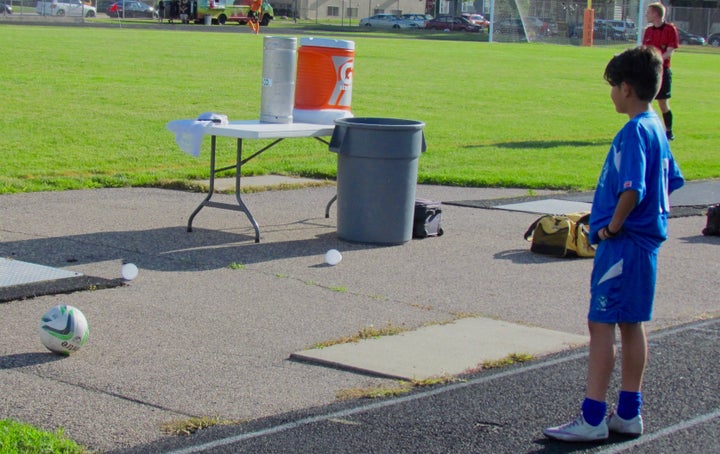 It should be noted that none of these teams are designated as D1 or Major League teams, yet I hesitate to label them minor league given soccer's global culture. It is my opinion that these soccer cities, among the many others out there, have the ability to revitalize how we connect with each other and what it means to support something together.
On behalf of all the soccer supporters I met on the road this summer, I want to say to the likes of USSF President, Sunil Gulati, and MLS Commissioner, Don Garber: you don't own soccer in this country. Nobody does. Free the game!
Popular in the Community