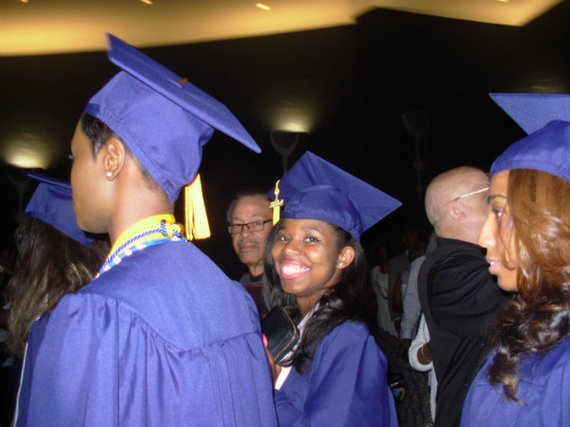 My niece graduated from Howard University last year. She seems to be doing well financially. I recently received an e-mail from her informing me that she was thinking of having one or two spa treatments. She wanted to know which ones she should try and as an African-American which were safest for her skin. As a former esthetician and a very protective aunt, I was inclined to tell her that none of them were safe unless I performed them! I realized though that I was being a bit "extra," so I calmed down and provided recommendations on who, what and where she should go.
If you are among the other twenty-somethings around the globe also venturing into the world of spa goers, here are five things that you should know:
1. Do your research, use that technology!
Put Google to work. Type in the search word "best" plus the spa service and your town. Yelp, Insider, Bing, City Search or some other social media review site should pop up with information on a variety of therapists and spa professionals. You can drill down further from that point to gauge the perspective of the people providing the critique. Folks who give everyone a poor rating may be worth passing over.
2. You don't always get what you pay for!

I've received good massage and wonderful customer service from low cost massage franchises. I've had very luxurious treatments and great service at Five-Star facilities. Unfortunately, price is not always commensurate with a great customer service experience. As a newbie you might want to begin your journey at one of the smaller companies or franchises which offer premium treatments at a deeply discounted price. Again check social media for the best therapist at that location.
3. Choose waxers wisely -- avoid injury
Overseas many therapists have dual licenses which allows them to work in multiple disciplines. But this is not the case in the U.S.. Waxing services should never be done in a nail salon unless a cosmetology or aesthetic license is held by the technician performing the service.
If you decide to get a waxing service at a spa, whether here or abroad, ask for their most popular or senior wax specialist. Here's why; like playing the piano, waxing proficiency takes time. Even the schools that teach waxing do not provide sufficient practice time for a therapist to build a level of expertise. The learning curve is developed from hands on experience, not theory.
Once you are in the waxers room, look for her to test the wax temperature on herself before placing it on your body. That will be a good sign. If she doesn't and the wax feels too hot, speak up. If she ignores you, get up, let the front desk know what occurred and leave.
4. Intake forms are important
At many spas you will be given an "intake" form prior to a massage or facial service. This form will ask you to provide your contact information, medical issues and primary reason that you have come to the spa. Your therapist should review this information with you to ensure that she (1) doesn't cause you physical harm (2)understands your needs fully to provide you with the best service. If she does not discuss your form with you, that is a major fail. Inform the spa manager. If you are told that the form was purely for government compliance, post your experience on social media. By the way, even if a form is not used the therapist should conduct an interview with you before starting your treatment.
5. Good facialists are hard to find
Before trusting your face to anyone, first schedule a consultation with the esthetician. This will allow you to see if;
2. She knows what she's talking about.
3. You feel gut comfortable with her.
Select a facialist who prefers to err on the side of caution. Facials should never cause pain and the skin can only be pushed to a certain point before trauma occurs. Avoid estheticians who recommend extractions or aggressive upgrades the first time around. A facial treatment should leave you glowing, refreshed and looking beautiful.
If you are of African, Asian, Latin or Middle Eastern descent, look for someone who has experience working with ethnic skin. Darker skin types in particular are often more sensitive and prone to irritation. Unfortunately most skin care schools are still not adjusting their curriculum to address this growing market.
With the international community of spa goers growing rapidly, information on the past experiences of others is easy to find. Social media can be used to share your own spa experiences, good and bad. That's what the sites are there for.
If you encounter a serious service problem try to resolve it with the spa manager first or allow the organization to correct the situation. One on one customer feedback should make a good company better.
Ultimately though, remember that your opinion has power and could be heard around the world.
Related