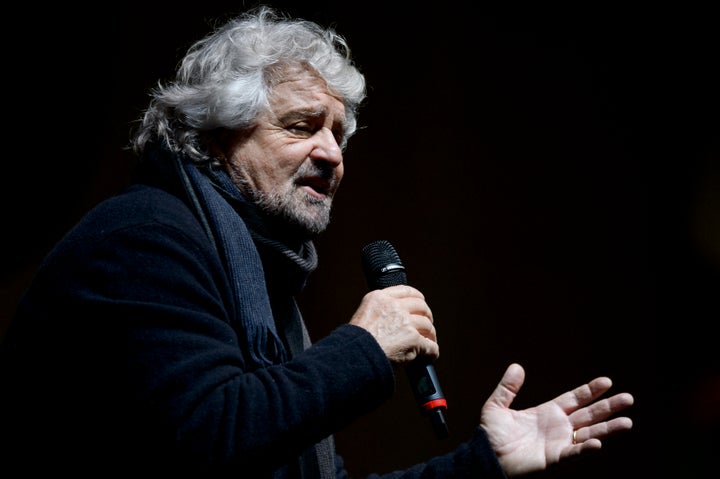 ROME ― In Italy's 2013 general election, the Five Star Movement garnered almost 8.7 million votes, approximately 25 percent of the total, only four years after the party was founded. This was possible only through the extended use of the internet, which is the real game changer, a true revolution.
Although many politicians would prefer not having any type of interference during their mandate, not even referendums or recalls, today we have tools that allow people to participate in the process of governing themselves. In Italy, this evolution was made possible partly through Rousseau, the Five Star Movement's operating system, which allows people to participate in the party's activities. Over 140,000 people in Italy are contributing directly. The name Rousseau was chosen as an homage to the famous European philosopher, who thought that the only way to know what people want is to ask them.
Through this participatory democracy model, the Five Star Movement today stands around 30 percent in national polls. Using the internet, we changed the rules of the traditional political parties and traditional mass media. Now, Five Star Movement members can choose their candidates online. Citizens are even able to select themselves for parliamentary elections, for the European Parliament and for regional assemblies. Potential candidates merely need to post their resumes, video presentations and propositions.
"Using the internet, we changed the rules of the traditional political parties and traditional mass media."
In 2014, of the 87,000 people who were registered on Rousseau, 5,000 actually came forward to be a candidate for the European elections, 73 were chosen by the Five Star Movement and today we have 15 elected members of the European Parliament. All of them put themselves forward and were voted for online.
In Rome, there were 10,000 potential candidates; 200 proposed themselves as candidates. Twenty-nine were elected, and today we have the first female mayor of the capital, Virginia Raggi. She was chosen from among the people, by the people, online.
We applied this same system at both the national and regional level. Once elected, Five Star Movement representatives are obliged to share what they are doing with the people. For example, members of Parliament must publish proposals online and allow for discussion during a two-month period. Today there are more than 250 proposals being discussed with over 80,000 amendments and suggestions. This system goes under the name "Lex" ("law" in Latin) and is also working at regional and European levels.
If a law needs detailed discussion due to its complexity, the process is a bit longer, and people vote on the main points. A couple years ago, we discovered that Italy's new electoral law was unconstitutional. Therefore, it was necessary to propose a new one. But there was no proposal ready. So, a university professor was called to explain online the basic issues and elements of an electoral law, and then a discussion was opened, and we opened online voting for a period of three months.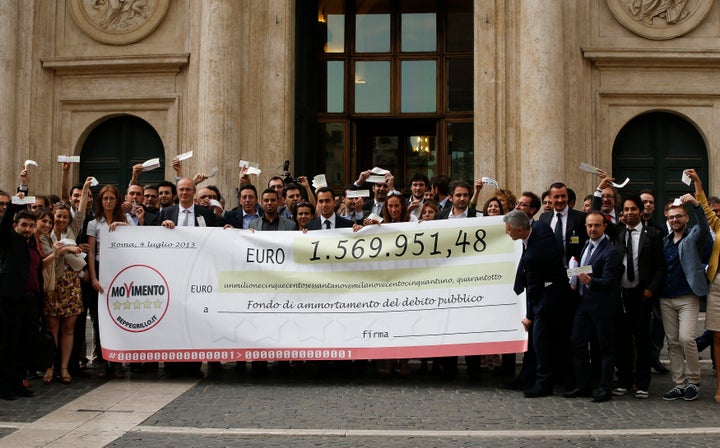 Now we are using this system to write out the program for the next elections. A new tool called "Lex Iscritti" was introduced last summer to create a bottom-up system where citizens can directly propose laws that will be taken to Parliament. Proponents write out what they are proposing, and Five Star members vote on the ones to be taken to Parliament. The proponent is then invited to Parliament, and the elected Five Star members of Parliament help him or her to define and shape the proposal.
We started using the internet to organize the over 2,200 elected Five Star people in Italy's Parliament and the European Parliament, regions and municipalities. Each elected member can upload his or her activities so everyone can read and propose modifications. Everyone can also attend online courses on Rousseau, such as the course for people newly elected onto town councils, to understand how the governing body operates.
This system is not just online. People get together in the real world as well. We started using the Meetup platform in 2005, before the Five Star Movement came to life. Today, over 170,000 people gather in 1,400 groups in 1,100 cities around the world to discuss Italian political topics and participate in the political process in their towns.
"People shouldn't settle for delegation; they should be able to choose participation."
All of this is financed by micro-donations, which average 30 euros each. No public money is used, since Italians chose in a referendum to stop giving public money to political parties. We decided to respect this choice. Other parties, meanwhile, are still receiving much more than before ― they're just changing the name from "financing" to "reimbursements."
The Five Star Movement, on the other hand, decided to give back public money and finance itself with donations. For example, in 2013 we collected 700,000 euros, approximately 30 euros per donor. Only half of it was used, and the other half was donated to rebuild a school destroyed by an earthquake.
Since the Five Star Movement received about 8.7 million votes, that accounts to around 4 cents spent per vote. The state "reimbursements" would have accounted to almost 5 euros per vote ― more than 100 times what we spent. We said no to 42 million euros of public money. To us, referendums mean something. People shouldn't settle for delegation; they should be able to choose participation. In Italy, we've been able to offer that choice.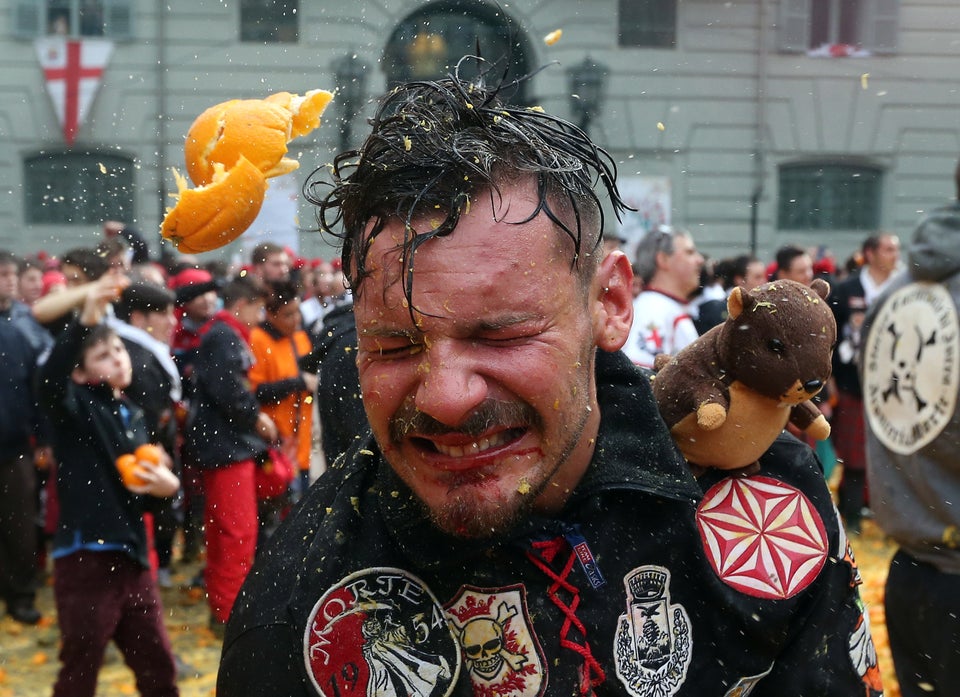 The Battle Of The Oranges In Italy
Popular in the Community