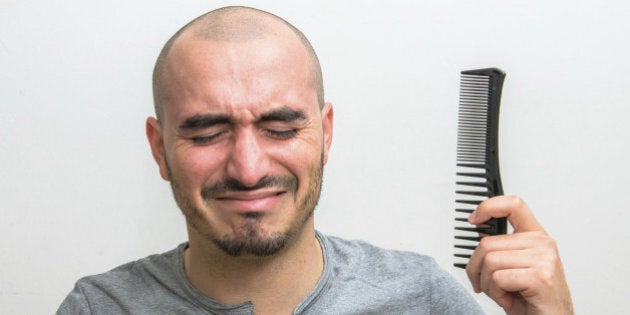 Certain styles, products used and even a poor diet can lead to shedding or breakage.
For example, think about that sticky, tacky hair wax.
"The removal of such liquids or waxes from the hair requires an intensive hair wash. But the hair wash itself is not the problem. It's when men apply such waxes on the hair for certain hair styles and comb the hair with force towards the back scalp. This causes a strong traction force to the hair root," hair loss expert Dr Adolf Klenk told The Huffington Post Australia.
Also consider if you're grooming your hair in a direction it does not naturally fall, day in and day out.
"Another problem is the unnatural direction of the hair fibre in its follicle. Such a permanent traction force can lead to a premature hair loss. Hair breakage is commonly a consequence of unprofessional chemical treatments, such as hair straightening and/or bleaching."
Good news is that the frequency of shampooing and how regular you have haircuts makes no difference when it comes to hair loss.
"There is no restriction in the frequency of washing, but it comes down to the quality of the shampoo. It's also a myth that pulling the hair out of scalp or cutting it will stimulate the hair root for better hair growth," said Klenk.
Dr Klenk put together these some simple steps for avoiding lifestyle hair loss
Avoid aggressive brushing
By running a brush or comb through your hair with too much force you can put a lot of "mechanical stress" on the hair fibers -- this can cause hair breakage or hair loss due to the traction.
Avoid tight hairstyles that pull, such as pony tails and man buns
Tightly wrapped ponytails and man-buns which are too tight can stress the hair fiber. These hairstyles cause a large amount of hair traction so hair can break or fall out.
Avoid (or at least manage) stress through meditation or things you enjoy
Negative individual impacts on your life e.g. stress, physical stress, fast food, pollution and an unhealthy lifestyle can contribute to premature hair loss. Learn to manage these better.
Be mindful of the everyday products
The products you use each day can make a difference. Revitalise hair roots with energizing properties such as using caffeine based products. A daily hair care routine with a caffeine-containing (e.g. Alpecin Caffeine Shampoo C1 or Alpecin Caffeine Liquid) product provides your hair roots with caffeine that promotes healthy growth and revitalises the appearance of hair by helping it look thicker and stronger.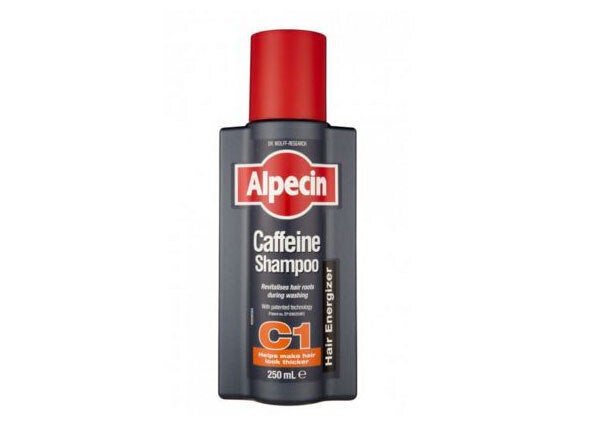 Follow a well-balanced diet
A well-balanced diet can support healthy, full hair, with micronutrients and proteins in particular helping hair to grow.
Clarification: Dr Adolf Klenk has developed Alpecin Caffeine Shampoo as a result of his research.