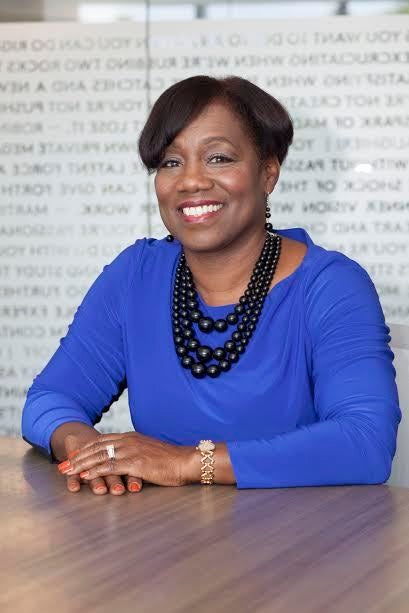 Do you have a co-worker that gets on your last nerve? Do you have a toxic supervisor? Or, does one of your colleagues have a serious communication challenge? These issues can arouse conflicts in the workplace. Conflict among employees can decrease chemistry, morale and profits. Priscilla Dames, chief executive officer of Wingspan Seminars, L.L.C., a conflict resolution firm, encourages employees to be builders and not dividers.
"Conflict resolution is community-building," Dames explains. "Your work environment is a community. And, there are multiple teams working in that community.
Supervisors typically don't want to settle disputes between employees. The Indiana native notes, "according to industry data, managers spend about 34-percent of their time trying to resolve conflicts." She says it has a negative impact on the bottom line. The longtime conflict management expert says many conflicts often arises out misunderstandings and perceptions.
"Our job is to de-escalate conflicts. If not, we will lose productivity, workforce morale, and money," Dames shares. "But, everybody benefits when we build positive alliances."
"We must all understand that we are trying to improve the overall bottom line. A positive workforce boosts productivity and profits."
Dames delivers this guide to resolving conflicts in the workplace.
Find Common Ground- "It is very important to know and understand your personal and the organization's mission and goal. When everyone is on the same page, we can move forward together."
Honor and Play by the Rules: "Anytime you want to resolve conflicts, you have to understand the rules of dealing with conflicts in your professional environment. Most organizations have human resources departments. Use the HR department to find out the appropriate ways to manage conflicts at your job."
Respect Differences: "There are so many differences in the workplace ranging from age, sex, culture, religion, and perspective. Be patient and open-minded. Embracing workplace diversity can expand your worldview and enhance your career."
Communication is Key: "Communication is huge. Establishing a relationship starts with communication. You have to consider your tone and language when talking to people. Communication facilitates understanding on both sides."
Remember Your Goals- "You must always ask yourself, 'what's in it for me?" If you want longevity at your job, you have to learn to work with your colleagues. Relationships are a major part of your success. If you relate to your colleagues on a professional level, then you are focusing on what they really want out of the work experience and are more likely to succeed in that environment."
Zach Rinkins is an award-winning multimedia journalist and sought after professional speaker. Find out more information at www.ZachRinkins.com
Popular in the Community