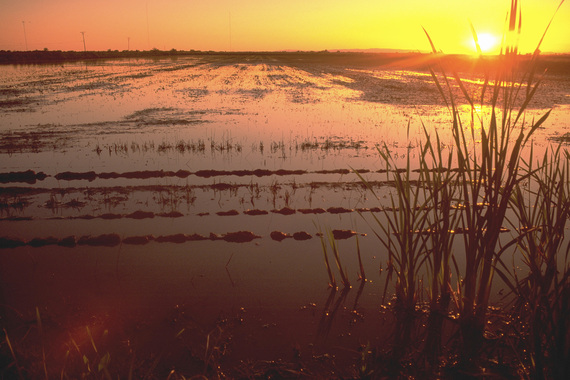 TNC works to prevent the overpumping of groundwater so waterways such as California's Cosumnes River can continue to naturally flood fields and provide habitat for thousands of birds and native fish. © James A. Martin
By Mark Tercek, Giulio Boccaletti and Brian Stranko
Last week, government scientists issued their strongest forecast yet for what some are calling a "Godzilla" El Niño. It's looking more and more likely that the periodic warming of the Pacific Ocean--which can trigger heavy rainfall over the western U.S.-- will bring some relief to drought-weary Californians.
In short, no. The last five years are the driest on the state's record book, and snowpack in the Sierra Nevada--which provides water to six in 10 Californians--hit an all-time low. Farmers and cities are tapping aquifers to maintain supply, but even those are drying up. Rivers and streams that support fish and other wildlife have been reduced to a trickle, and wetlands that provide homes to migrating birds are shrinking.
Even a massive El Niño is unlikely to reverse a drought of these proportions. State water officials estimate it would take 150 percent of average annual precipitation totals to offset the state's massive water deficit. That's more than any El Niño winter on record.
While Californians hope for rain, it remains crucial for the state to improve its long-term water management. Here are some steps to take right now.
1. Measure it, so we can manage it: Currently, there's no way to accurately measure total water needs, water use and available supply in California. Real-time data on water needs and availability would enable the state to improve the precision of water flows to people and nature. The more precise we can be, the better we can allocate water and buffer the impact of future droughts.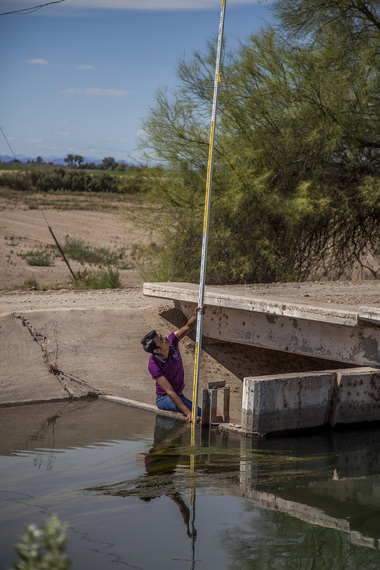 Measuring the water depth of irrigation ditches allows us to better manage water for cropland use. © Erika Nortemann
2. Be smart about surpluses: Even as water efficiency increases, any surpluses should be treated with care. This is especially important in agriculture. Farmers are becoming better water managers, but their water savings shouldn't necessarily be applied to growing additional crops. Water efficiency is a great first step, but it's important to consider the most productive use of water across all needs.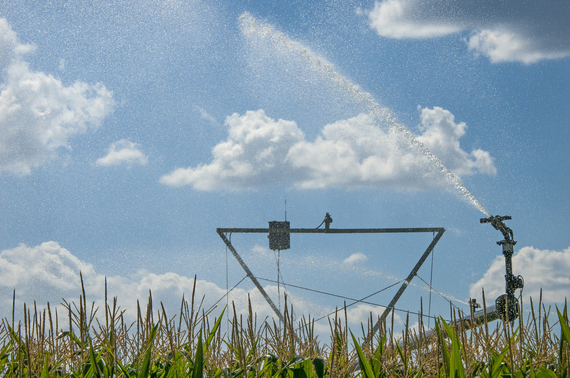 Water efficiency and smart use of water surpluses are important for all California stakeholders, especially farmers. © Chris Helzer
3. Better manage infrastructure: California's vast network of reservoirs, aqueducts and tunnels is the largest "plumbing system" on the planet, but it's not living up to its full potential. Leaks, paired with evaporation, lead to significant water loss. Such water losses should be minimized, especially in places where groundwater supplies are declining.
There are also big opportunities to better capture, store and deliver water for specific needs at particular times of the year--for example, pulse flows for salmon or refuge flooding for birds at the time of year they're needed and irrigation at other times.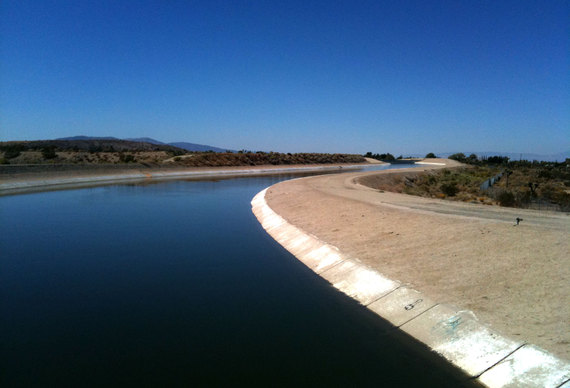 Existing manmade infrastructure, like this aqueduct, can be better managed to more effectively capture, store and deliver water for specific needs. © Flickr Creative Commons user Marianne Muegenberg Cothern
4. Expedite groundwater reform: Groundwater accounts for one-third of the state's water supply in normal years and more than 60 percent in times of drought. Monitoring groundwater depletion and designing and implementing sustainable groundwater plans can go a long way toward solving the state's water challenge. Last fall, Gov. Jerry Brown signed legislation requiring local water agencies to adopt groundwater management plans. The new legislation should be put on an expedited path so it does not take years to implement.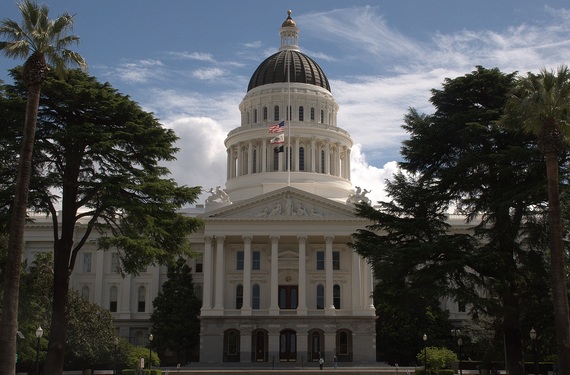 Legislation requiring agencies to adopt groundwater management plans can make a big difference in solving California's water challenge. © Flickr Creative Commons user Jim Bowen
5. Invest in natural capital: Investing in watersheds and natural infrastructure--including restoring forests, meadows and wetlands--can optimize snowmelt, improve groundwater recharge and enhance flood protection while providing wildlife habitat. And by understanding natural water cycles, we can better balance the water needs of people and nature. California can mirror nature using its current built infrastructure, taking advantage of wet periods to fill reservoirs for release during dry periods.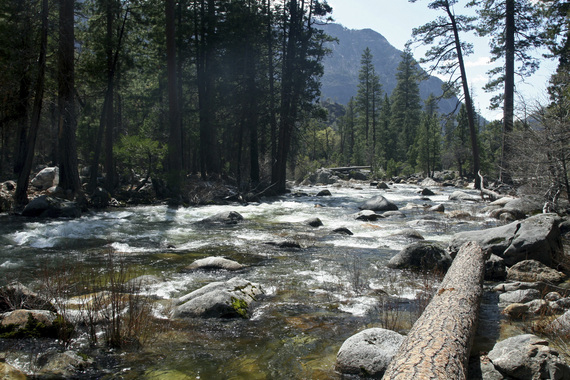 Investing in watersheds and natural infrastructure can secure water for people while providing improved wildlife habitat. © Simon Williams
Even with some relief from El Niño in sight, drought will be an ongoing issue in California. It's critical that we take the long view through strategies like these. It's our best chance to ensure meaningful change that protects California's water future--for agriculture, the economy and the environment.
Giulio Boccaletti is the Nature Conservancy's Global Managing Director of Water. You can follow him on Twitter @G_Boccaletti.
Brian Stranko, California Water Program Director, is charged with guiding the California Water Team to set and achieve ambitious water-related goals. He and his team focus on long-term solutions to providing water for people and for nature in California.
Popular in the Community