There is something quintessentially American about the West. Wide open spaces, horses... and cowboys and rodeos. We've spent a lot of time road-tripping our way through the western U.S. in the last year or so, which naturally means we've been in cowboy country. Here cowboy boots and hats aren't novelty fashion items -- they're work clothes. And that grandstand at the edge of town with the lights might be a rodeo ground instead of a football field.
We figured we'd see evidence of the cowboy life places like Wyoming or Texas. But we were surprised to find that cowboy culture extends quite a bit further, cropping up in some spots we never expected. If you're craving a bit of the Wild West, here are five surprising places to get your cowboy fix: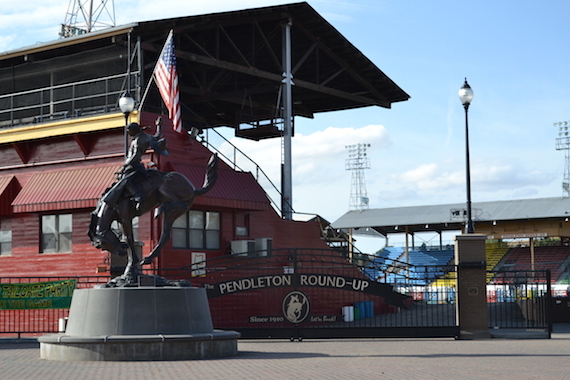 Most of us think "Pacific Northwest" when we think of Oregon. Not true in Pendelton. Three hours from latte-swilling Portlandia, on the eastern side of the Cascade Mountain Range, lay high desert and the west. Home of the famous "Pendleton Round-Up" rodeo, which as been ropin' em in every September for over 100 years, this cow-town and has streets lined with shops for authentic western gear, including a few custom boot makers. Some of the ranches in the surrounding area also raise sheep, perfect for supplying wool to the world-famous Pendleton Woolen Mills on the outskirts of town.
Florida? It turns out that long before the theme parks and cartoon characters arrived central Florida was rootin' tootin' cattle country. Still is. The term "cracker" actually derives from the sound of the Florida cowboys "cracking" their whips. Just south of Orlando you can visit the weekly Silver Spurs Rodeo, the oldest east of the Mississippi. Or better yet, come in late March, when the Ram National Circuit Finals Rodeo holds their annual championship amidst a festival atmosphere with Country & Western concerts and a barbecue cookoff. Maybe we should call it the Wild, Wild East.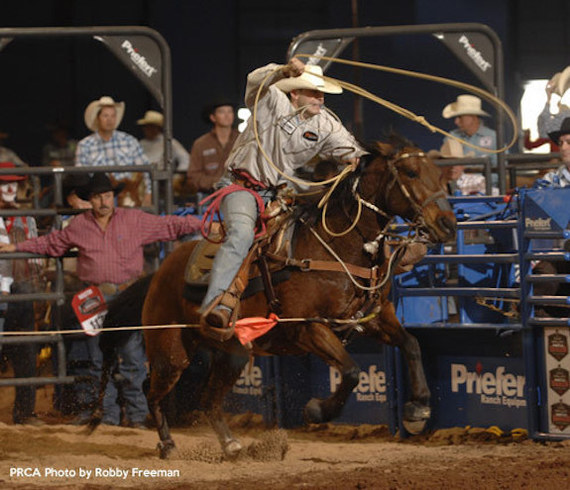 This mile-high town, 100 miles northwest of Phoenix, was the original capital of the Arizona Territory. This picture-postcard destination is worth a visit just for its town square lined with shops and restaurants and courthouse in the center (think Back to the Future). Add in the "World's Oldest Rodeo," dating back to 1888, along with a Frontier Days parade when bulls are ridden through town, and you've got yourself a cowboy destination.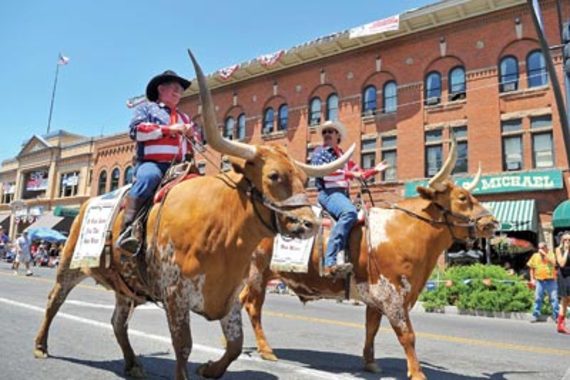 Sure, Nevada is in the west, but admit it: doesn't Vegas conjure up images of casinos, the Rat Pack and Cirque du Soleil these days? Not so in early December. That's when the Wrangler National Finals Rodeo rides into town and what happens in Vegas stays (hopefully) on the back of a bucking bronc. Save your feather boa for another day--put on yer boots and git kickin'.

We're northeastern kids from the suburbs, so we were pretty excited to discover an authentic western-style ranch in the Poconos -- only about 2 hours from either New York or Philly. The Malibu Dude Ranch hosts PRCA (Professional Rodeo's governing body)-sanctioned rodeos throughout the summer. Or for the full-on experience, stay at the ranch and ride trails through the woods before "learning the ropes" with a couple of the wranglers. With over 800 acres and hundreds of trails, it's easy to imagine you're way out west (except there may be a few more trees!).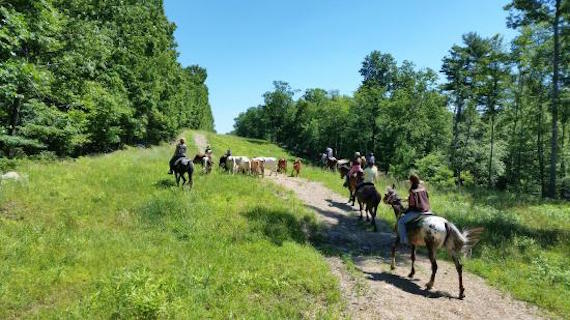 You don't have to do a City Slickers-type vacation to get a taste of the cowboy life. Anyone of these five spots will give you a taste of the Wild West. And they might be closer than you think.
Larissa and Michael Milne are global nomads who have been traveling the world full-time for over three years seeking tasty and quirky sights. You can follow their journey and pick up valuable travel tips on their award-winning blog at Changes in Longitude.