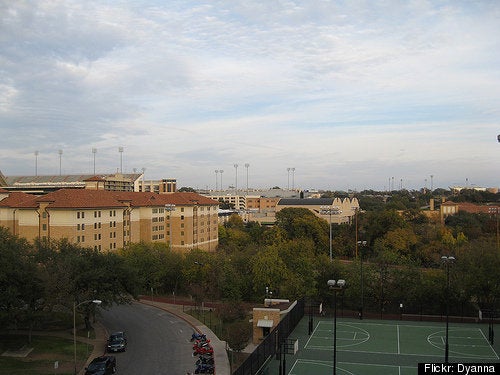 The University of Texas at Austin and Texas A&M University have the highest graduation rates: Both graduate 78 percent of their students in six years or less, but that's still a step behind national peers like the University of California-Los Angeles and the University of Michigan-Ann Arbor, which graduate 90 percent and 88 percent, respectively. At the bottom of the Texas list is Texas Southern University, which graduates just 12 percent of students in six years, followed by the University of Houston-Downtown and the University of Texas at Brownsville, each at 16 percent.
Texas officials are debating how to best approach the issue. State Higher Education Commissioner Raymund Paredes wants to make it so schools only receive state funds for successful students. But House Public Education Committee Vice-Chairman and State Rep. Scott Hochberg, D-Houston, disagrees with Paredes's plan and is meeting with university officials to chart a course of action. For now, Hochberg and fellow state Sen. Judith Zaffirini, D-Laredo, both back improving on-campus advising and support so students are less likely to fall through the cracks.
The Tribune points out that the state launched a campaign in 2000 called "Closing the Gaps by 2015" in effort to bring the state to par with national graduation rates (which is about 60 percent). An independent study reported that the movement, if successful, will greatly increase jobs and revenue in the state. The plan was recently updated to highlight the need to recruit more Hispanic and African-American students to the state's colleges.