There are lots of television commercials, blasts of emails, and advertisements in magazines this summer that are tempting small business owners to take a vacation or to enjoy a special getaway, but the reality is that 56% of small businesses are consumed in working in their business and will not be taking any days off. And according to a recent Constant Contact survey, 55% of small businesses cite "not having enough time" as number one reason for not taking a vacation.
For over 3500 graduates, including me, from the Goldman Sachs 10,000 Small Businesses Program, we learned the importance of being the Leader. A Leader that works on the business guiding a team to achieve an established vision versus working in the business i.e. hands on in producing a widget or doing the actual hammering. By working on your small business you are in a better position to lead your organization through its mission, goals and strategies. This kind of leadership of working on the business along with factoring in the small business owner's health and development are key components in every Goldman Sachs 10KSB Program alumni's written strategic business growth plans.
The personal - You as the Leader - element of a written strategic business growth plan can assist you in planning vacations and taking time to breathe, dream and relieve stresses that ultimately enables you to make better decisions. For me going on vacation for a few days in June this summer to St. Thomas, Virgin Islands was a huge benefit of having a written strategic growth plan for my small business.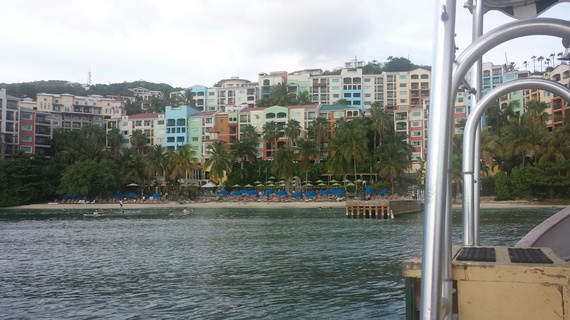 In addition to relaxing for a few days, below are five other things that I love about having a strategic growth plan for my small business.

• Brings clarity to your small business's vision i.e. where you are going and what you want your small business to look like in the future
• Crystallizes your company's mission i.e. why are we in operation
• Helps show goals on direction of company
• Notes objectives on what you want to accomplish
• Highlights tactics which are the specific action steps to reach goals
Your written strategic growth plan can help your small business to survive and thrive during shifts and changes in the marketplace, assists you in maneuvering around new industry regulations, managing cash flow, executing expansion, creating new jobs and giving back in your community.

For more information on how to develop a strategic growth plan for your small business, send me a tweet @BradlinkLLC; and you can review small business resources as shared below.
If you are a small business owner or small business resource provider that has other tips to assist small businesses in developing a strategic business growth plan, please comment below or connect with me on Twitter.
This blogger graduated from Goldman Sachs' 10,000 Small Businesses program. Goldman Sachs is a partner of the What Is Working: Small Businesses section.
Calling all HuffPost superfans!
Sign up for membership to become a founding member and help shape HuffPost's next chapter