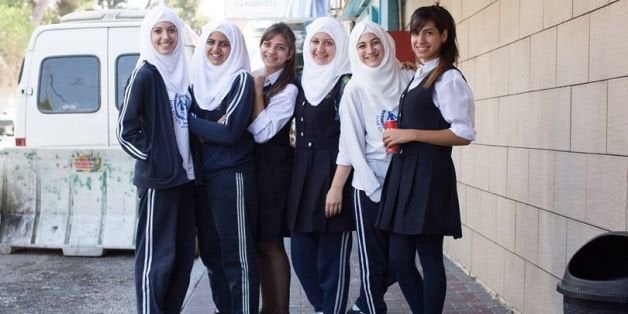 I'll admit that I didn't fall into the HONY rabbit hole until I started actually logging onto Facebook about a couple of months ago. But now that I've gotten into it, I don't think that I'll get out any time soon.
Humans of New York was started by photographer Brandon Stanton in November 2010, and has garnered over 10 million likes on Facebook. There have also been books published (including Little Humans, which was recently released on October 7), and other social media accounts such as Instagram and Tumblr.
It's also taken over my Facebook feed, which is why I have to share some of the best lessons I've learned from these many stories:
1. People in other countries aren't all that different from us.
I know that people will tell me this, and that it's conveyed in textbooks and everything, but HONY really showed this to me. Mr. Stanton recently went on a tour to countries outside of New York. This post from a stop in Jerusalem, among many others, has really opened my eyes and have allowed me to see things from a different perspective.
2. Stereotypes don't define a person.
I'll admit that I'd probably judge many of the people included in the pictures if I saw them in real life, or would just ignore them in general. People always say not to judge a book by its cover, but HONY is photographic testimony to this.
3. Not everyone is a jerk.
This build off of my previous point. Just the fact that so many people open up to a stranger on the street and pose for pictures proves it. But it's not just the people in the photos I'm talking about -- I mean the Facebook comments. In the comments section of this post, someone offers to send the man a bike. It's just one example of people surprising me. Comments sections tend to be nasty places, but not with HONY.
4. Everyone has a story.
I started thinking about how many amazing people Mr. Stanton randomly stumbles across every day, when I realized that these are just normal people. Normal people have lives. Normal people have been through things, some of which I can relate to and some that I haven't experienced. Either way, hearing a new story with each post is something I look forward to.
5. Pay attention to people.
It's easy to ignore what's going on around you, and to let people and events fade into one gigantic blur. But if you take a moment to observe, to really stop and give people some attention, you could learn a whole lot. You never know. The stories I've read have been beautiful, tear jerking, gut-wrenching and full of hope. Don't underestimate the power of spoken word.
It sounds corny, but HONY has really restored my faith in humanity. Thank you, Mr. Stanton, and thank you to everyone who has made the sharing of these stories possible.
Calling all HuffPost superfans!
Sign up for membership to become a founding member and help shape HuffPost's next chapter