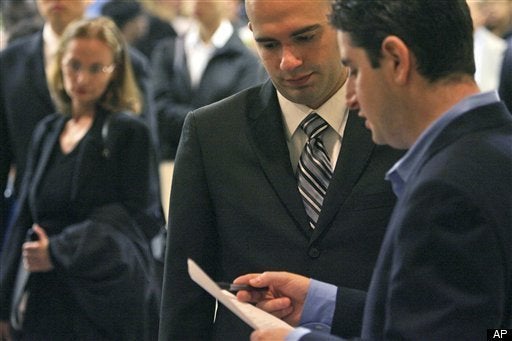 There is huge value shift in America.
With tons of layoffs in the last two years, there really is no such thing as a secure job. I wrote about this on the Brains on Fire blog after hearing Arianna Huffington speak in New York in October -- and I speak about it all the time.
This whole notion of a value shift in America really made an impression on me because I believe it's true with all my heart and soul. I also believe it's one of the gifts of the Great Recession of 2009. Everyone is re-evaluating what they are doing. And whom they're doing it for. We want to work with our values front and center. This is huge opportunity for everyone; companies, start ups and individuals.
So what can start ups learn from the not-for-profit world?

1. Wear your passion on your sleeve. Why did you start a company? Who are you trying to help? Why does it matter? As we talk about in our book, Brains on Fire; Igniting Powerful Sustainable Word of Mouth Movements, it's about the passion conversation, not the product conversation. Figure out what your customers are passion about and how your product or service fits into their lives. Who are you and what do you stand for? Think like a not for profit and tell the world.
2. Find the injustice in your industry. Everyone wants to be a part of something bigger than themselves. Don't see yourself as company or a business. See yourself as a cause. A movement. Are you making the world a better place by giving your customers a break from their day-to-day ruts and routines? Are you bringing fun into the work place? Or better yet, love?
3. Empower your customers and advocates with shared knowledge. Create shared ownership. Not for profits let their advocates know what they are considering long before they take action. They ask for help. Let your customers in on your secrets. Open the kimono. Go ahead and reveal what's under the makeup, done up hair and fancy, shiny clothing. Scared they will find out you're not perfect? Well, guess what we already know that. It makes you human. And that is a really good thing. We like to see the humanness of the companies we support. Not for profits don't try and be perfect. They are usually grounded in reality. Realities like smaller budgets and staff. Also, when you mess up, consider an apology. Apologies are a powerful chance to really connect with your advocates.
4. Treat your customers like rock stars. Not-for-profits understand that their biggest supporters are the ones most likely to introduce their cause to other kindred spirits. They treat every relationship like spun gold. I contribute to a local not for profit and I sent them a small check at the end of the year. They took the time to thank me with a personal and heartfelt, hand written note. Even your smallest customers (supporters) have the ability to recommend you and tell your story. Cherish that.
5. Inspire your customers. As Scott Monty, Head of Ford's social media says, "People want to be a part of a success story." Give customers reasons to talk about you and take shared ownership in your success. How can you lift them up? Don't ask them to be your fan, be their biggest fan. Celebrate with them. Give them hope. Let your values and mission get stuck in their hearts. Make deep, emotional connections to support their lives and dreams.
The most important thing we can all learn from not-for-profits? Let your customers tell your stories. And you'll start drawing kindred spirits toward you.
Go ahead. Think and act like a not for profit. And most of all have fun. The road to success should be a fun and exciting one. Celebrate often and enjoy.

Calling all HuffPost superfans!
Sign up for membership to become a founding member and help shape HuffPost's next chapter