This piece is for those who have always dreamed of starting their own business but have not yet taken the plunge, to those with that longing restlessness in their hearts who want to do more. It's to the creatives and creators alike, to those stuck in a rut, maybe in their nine-to-five, maybe in school. It's to the dreamers and make believers, the ideaists and futurists who ask "why?" and "what if?" all too often.
My name is Omar Mamoon. I'm neither a baker nor a businessman, but I have a cookie dough company that I started almost two years ago called DOUGH & CO. The idea is to do one thing, and one thing well: a delicious egg-free cookie dough that can be enjoyed both baked and unbaked. The product can be found in a handful of restaurants, cafes, and coffee shops throughout San Francisco, and there's even a packaged product. It's successful in many aspects, but it's also a growing business with growing pains.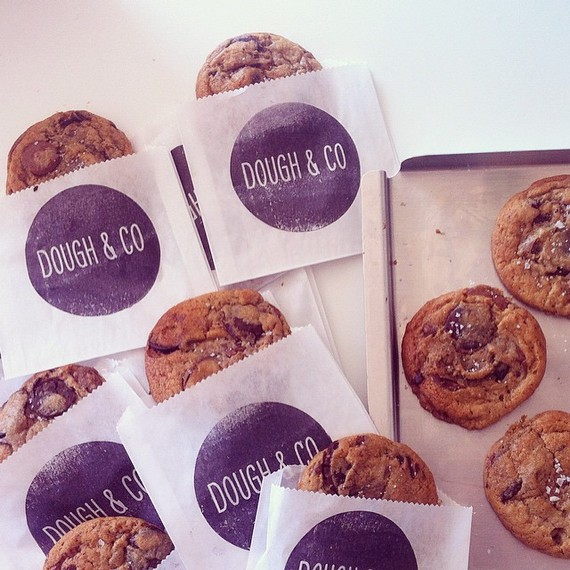 I've been long-time obsessed with food, but I was truly inspired to start the company after years of volunteering at La Cocina, a non-profit in San Francisco that helps low-income immigrant entrepreneurs start their own food businesses.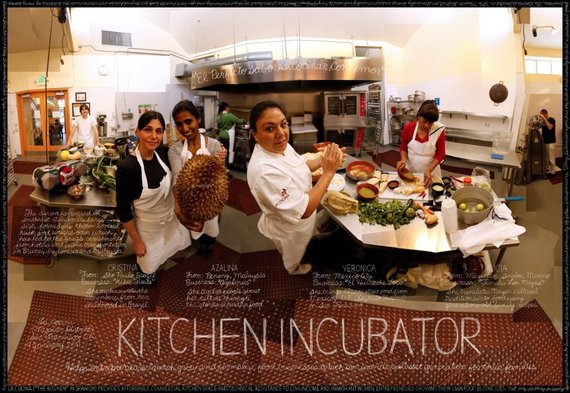 Seeing everyone in the program grow from concept development in incubation to graduation with their very own full-fledged brick-and-mortars has been truly influential. I thought to myself, "if they can do it, I can do it."

And if I can do it, you can do it.

I'm in no position to tell anyone to quit their job and start their own business, but if you've ever considered leaving it all behind to start your own thing, here are some crucial things that I've done in my life that have helped me come to a place where I was ready. This worked for me, and hopefully this will help you, too.
Find your passion This is a no-brainer. You've heard it from your parents, your teachers, Steve Jobs. You're going to spend more time on your business than you do on anything else in life, so you may was well enjoy the work you do. That blog you read or thing you do while you procrastinate? Pay attention to it--there's something there. For me, it was food.
Volunteer and Give Back I'm a strong believer in karmic forces. The more you give, the more you get. Donate your time, energy, and whatever money you can afford and somehow, someway it'll come back to you ten-fold. This mantra was both instilled in me by my parents, but also at my past life at salesforce.com, where employees were required to donate 1% of their time to volunteering. I donated mine to La Cocina, and it's come back full-circle, as I now rent kitchen space from the organization where I produce hundreds of pounds of cookie dough per week.
Save Money Starting a business is expensive, especially in the beginning when you're making your initial investments and just starting to gain accounts. Working and saving money will give you a nice cushion to make life a little bit more livable. I can thank my aforementioned past life for this.
Travel There's something about traveling that really expands your worldview. In life we're so pre-occupied with our jobs, our bills, what we have to do next--there's always something stealing our mind's energy. A nice long vacation removes us from this everyday chaos and allows the mind to be fully present, aware, and in the moment. The result: you come back refreshed, relaxed, and inspired.
Listen to your intuitionStarting a business isn't for everyone--but you know it's for you because you've had to deal with years of listening to that voice in your head and longing in your heart telling you to do your own thing. You'll know if it's for you because you can't work for anyone else, and your heart will tell you when the time is right. And when it does, listen to it, and do it.
Calling all HuffPost superfans!
Sign up for membership to become a founding member and help shape HuffPost's next chapter