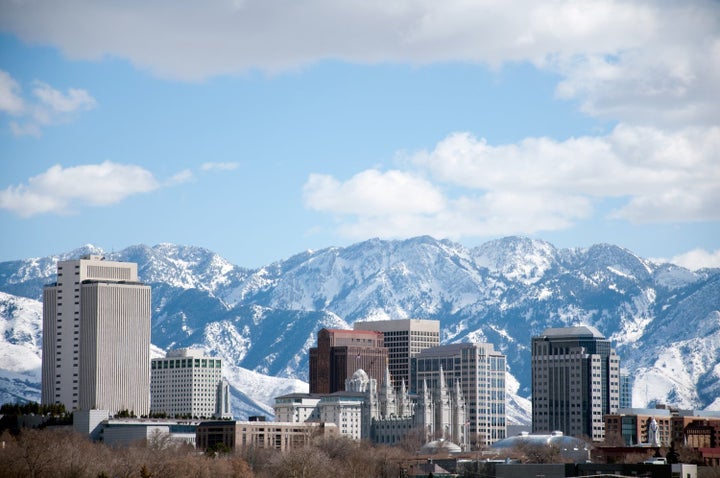 When people talk about technology and internet startups, they usually think of the fast-paced world of Silicon Valley. After all, Palo Alto, Menlo Park and the surrounding areas have hosted everyone from Facebook and Google to Apple, LinkedIn and Quora. It's as though there's something in the water.
But times are changing, and Silicon Vallley is no longer the only place to go if you want to launch a company. In fact, technological and entrepreneurial hubs are popping up all over the world, from Tokyo and Singapore to London and Berlin. And of course, hubs are popping up all over North America as well.
One of the most interesting and diverse new hubs in the US is the so-called Silicon Slopes, an area that encompasses Salt Lake City, Provo and Park City in Utah. The 'slopes' from the name is inspired by the Utah mountains that take the place of California's valleys, and the area is home to a whole heap of software and hardware companies, many of which specialize in memory processing technology (like SanDisk) or digital entertainment (like EA Sports).
But despite this, the Silicon Slopes area is relatively new and so many people are still struggling to wrap their heads around it. That's why we're sharing just five of the things that you need to know about this booming technological hub.
1. It has great transport links
Silicon Slopes is served by Salt Lake City International Airport and it's just a relatively short two-hour flight from Utah to Silicon Valley. That's a significant improvement on the travel time for east coast entrepreneurs who find themselves regularly hopping on to a six-hour flight from New York to California.
Speaking of transportation, many Valley-based entrepreneurs are sick of the endless traffic jams and the unreliable public transport of both Silicon Valley and nearby Silicon Beach in San Francisco. Utah's roads aren't perfect, but they're certainly much better than many of the alternatives.
Now, it might sound silly to worry about traffic when you're launching a world-class startup, but it can actually have a huge impact on staff happiness and productivity levels. And the good news is that in Utah, you won't have a problem getting to the office during rush hour – which means your staff can focus on the job in hand.
2. You're in good company
Much of the Silicon Slopes area used to be farmland, but it's been transformed beyond recognition and is now home to a whole heap of both up-and-coming and established technology companies. Several of them are "unicorns" – startups with a valuation of over a billion dollars.
For some people, this would mean that there's a lot of competition, but most founders and entrepreneurs realize that it's better to be surrounded by likeminded people so they can share ideas and collaborate with each other to make a real difference. And in the Slopes, you can find companies like Adobe, Microsoft, Ebay, InsideSales, Workfront, Domo and more.
3. There's a lot of talent
Silicon Valley is notorious for its talent shortage, although that's not to say that there aren't plenty of talented engineers and entrepreneurs in the area. The problem is that the huge demand outstrips the supply, which can make it difficult for new startups to hire the people they need to get the business off the ground.
In Utah, the situation is a little different. It might not be known for having established talent in the same way that Silicon Valley is, but it is home to a huge number of ambitious young graduates from the University of Utah and Brigham Young University. And as the area is still growing, there's plenty of talent to go around, which means you can hire them young and promote internally to build the kind of team that can take on anything.
4. It's historic
People don't necessarily think of technological history when they think of Utah, but there's a surprising amount of it in the state. It was the home of the first electronic television transmission in 1927, and it also spawned the creation of everyone's favourite retro gaming company, Atari. Nolan Bushnell, the company's iconic founder, was born in Clearfield, Utah, and studied at the University of Utah before founding Atari and moving to Sunnyvale, California.
In more recent years, Utah has spawned a number of unicorns (like Fusion.io, which was acquired by SanDisk for $1.1 billion), as well as dozens of household names like Ancestry and Skullcandy.
5. It's not Silicon Valley
The Valley is great and it's more than earned its place in tech history – and even in mainstream culture as a whole. That said, it's not for everyone. The companies in Silicon Slopes have a different mentality, with many of them bootstrapping and shunning swanky parties in favor of long hours in front of a computer screen. And for many who don't have much money, the lower cost of living makes Utah a much more practical choice.
As with most things, there's no single right or wrong answer to the question of where to launch a startup. But what's great about Silicon Slopes is that it offers a practical alternative to Silicon Valley that will suit some companies better than others. Without places like the Slopes, we'd have less choice and there'd be less competition – and that's bad news for everyone.
Conclusion
Don't be surprised when you start to hear about startups from Utah achieving mainstream success, because they're already putting the area on the map in tech circles. It can only be a matter of time until the next big social network comes not from Silicon Valley but from Salt Lake City. And that can only be a good thing. After all, diversity helps to foster innovation, and innovation is what powers the industry.
Related
Popular in the Community