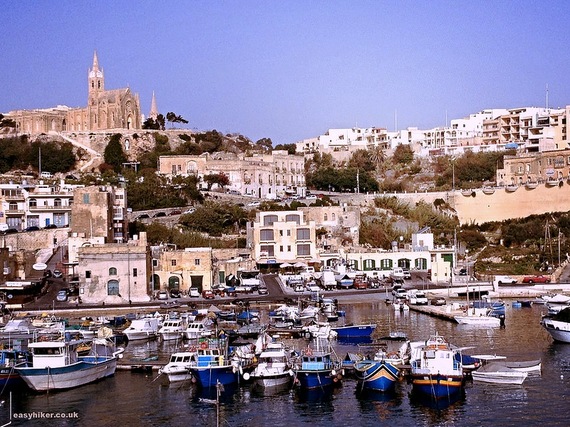 1. That there is such a place.
Let's face it: you have probably always thought about Malta (to the extent that you have thought about it at all) as a one-island-state - like Iceland, only warmer.
In fact, it is an archipelago republic that consists of 3 inhabited islands, although one (Comino) admittedly just about clears the bar with a population of 4 permanent residents. (Even the local policeman commutes daily, by boat. Another interesting question is how he passes his days once he has made the journey.)
Gozo, conversely, is a proper place with 35,000 inhabitants, contributing a little less than 10 percent to the Republic's total.
Being located 4 km across the sea and 50 years away from Malta, it is a gentle throwback to the Mediterranean world of the 1960s and 70s. When the developers, party tourists and casinos arrived on the main island, Gozo, it appears, put up a huge No Thanks sign at its M'Garr ferry port.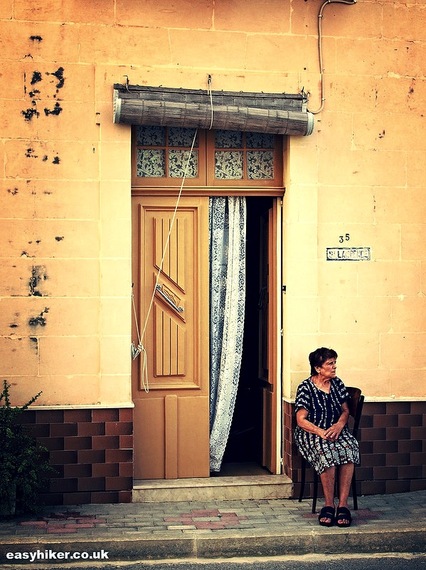 Consequently, life here has the flavour it must once have had on Malta, too: old men arguing football and politics in the village cafe, food trucks that sell insect repellent and fresh water melons, evenings when the loudest sound on the farmhouse terrace is the flapping of the butterflies' wings.
If you regret the passing of this world, you will feel at home here straight away.
2. Churches are numerous and huge.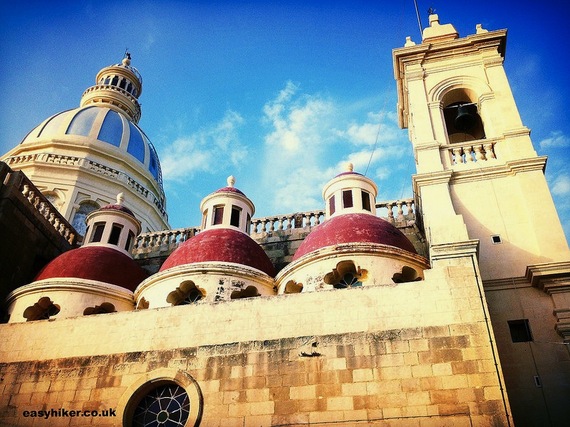 All Gozitan town squares are essentially variations of the same recurring motifs: a "central store" which is probably smaller than your living room, a village cafe with flywire doors and at least one big TV screen, a roundabout, an English phone booth, and a baroque church.
A HUGE baroque church: Gozitan churches are generally big enough to accommodate the town's entire population.
The Saint John Rotunda, Gozo's largest church, was built in the 1950s and 60s around an old 17th century chapel, which had become too small for the community's needs. (The old church was then dismantled, stone by stone, and rebuilt as an annex in the back.)
The new St John now packs 800 people and is filled 5 times over every Sunday - in a town (Xewkija) with 3,000 inhabitants. What is going on here?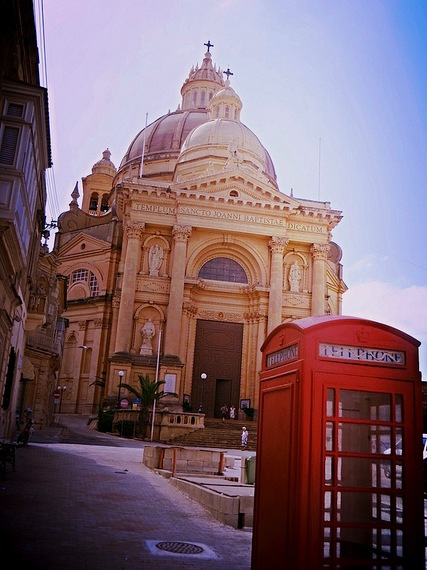 3. Gozo has a history of Christian martyrdom.
The Maltese islands lie about half-way between Sicily and the North African Coast and have, for centuries, played the role of Christianity's lonely battleship in hostile waters.
A rigorous, assertive Catholicism therefore stands at the heart of Maltese identity. The difference between Malta and Gozo is this: whereas the main island was well equipped to defy any invader, having been expressly converted to play this "battleship" role by combat-hardened crusader knights from 1530 onwards, the rural folks of Gozo had never asked to play a central role in world history, and when the invading Ottoman Navy found the main island too well protected for its liking in 1551, it turned its ire against its poorly protected neighbour, killing every male inhabitant of Gozo and selling 6,000 women and children into slavery.
After this, the Citadel on the capital of Victoria was fortified, and for a while, every inhabitant of Gozo was forced to spend the night within its confines. Still, there was no long queue of people eager to repopulate the island, and it took Gozo 150 years to reach pre-invasion levels of population.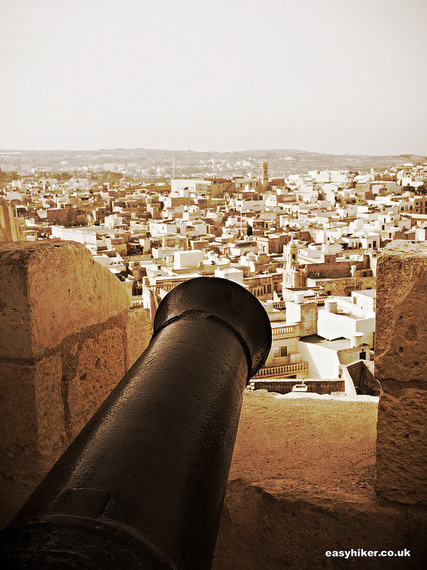 Gozo's rugged coastline and unspoilt interiors have attracted film-makers for decades - the TV adaptation of Brideshead Revisited was partly shot here, and so was Troy. Most famously, Gozo provided the backdrop for many episodes of Game of Thrones. Followers of the series will therefore recognize this feature of the coastline ...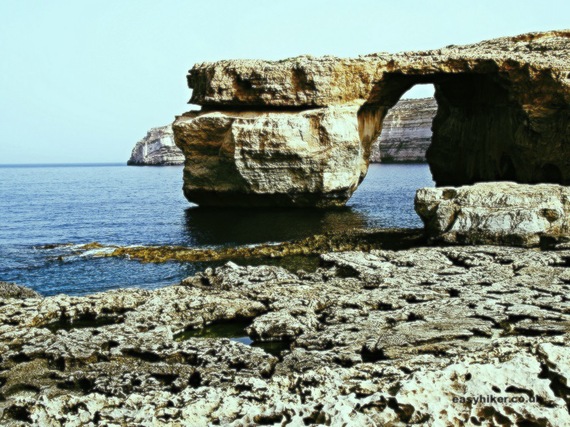 ... called the Azure Window.
While we stayed in Gozo, Brad Pitt and Angelina Jolie were shooting a movie here (called By the Sea, their first joint project for 10 years), and everybody we met had a story of how they had run into Mr. Pitt on one of his previous shoots on the island (he also made World War Z here).
You may also be interested to hear that it was here on Gozo where the $2.5M watch that Miss Jolie handed over to Mr Pitt as her wedding gift (a 1952 Patek Philippe, since you ask) was engraved, at a jeweller's shop called Dolindo on Victoria's high street. "I was not nervous at all", the engraver later said, and it is up to you whether you want to believe him or not.
5. Don't worry if, until now, you had never heard of Gozo: the Gozitans will not hold that against you.
Actually, they quite like their position at the periphery of the Great Global Traffic Routes and the Great Global Everything, something which definitely includes tourism.
Tourists are welcome on Gozo, but no frantic attempts are made to squeeze every last penny out of them, and they are expected to adapt to the local ways, not the other way round. This is what gives Gozo its unique charm as an outpost, yet again, of a Mediterranean culture under threat.