It'd be a real shame if all you brought back from the world's favorite warm-weather destination was a blistering sunburn, a wicked hangover and a cheap souvenir. Instead, choose one (or more) of these singularly Caribbean experiences and come home with memories that'll last a whole lot longer than that made-in-China fridge magnet.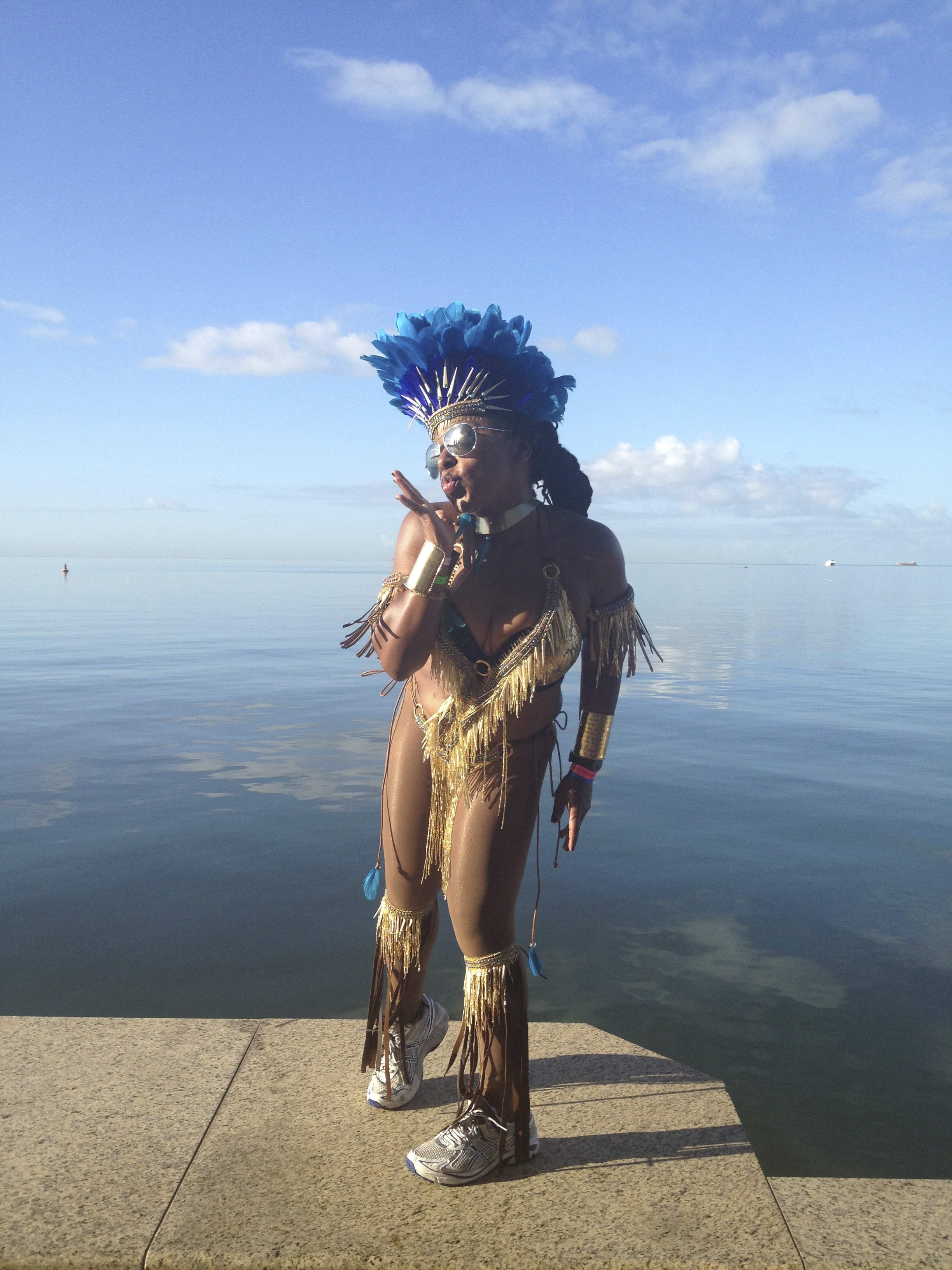 1. Party Like A Rock Star at Trinidad Carnival
Forget Rio; the real party is in Port-Of-Spain, where more than 200,000 revelers converge each year in a pre-Lenten bacchanal of soca music, skimpy costumes and glitter galore. And you don't have to be a Trini to get in on the action, either: Anyone can join a band and parade through the streets during the five-day extravaganza. All you need is the desire to do it, the stamina to survive it, and, for the ladies, the chutzpah to wear that VERY tiny costume. (2014 dates: Feb 28 - Mar 4)
2. Take A Nighttime Submarine Voyage in Grand Cayman
There are submarine tours all over the Caribbean but Grand Cayman is the only destination where you can go deep after dark, no breathing apparatus required. From the dock in George Town you'll descend to depths of 100 feet on Atlantis Submarines' 45-minute tour of the ocean's nocturnal attractions, including giant cubera snapper and silvery tarpon, which hunt for prey using the sub's high-wattage lights.
3. Drink a Pina Colada in the Puerto Rico Bar Where it was Invented
The pina colada was declared the national drink of Puerto Rico in 1978. And there's no better place to sample one of the rum, coconut and pineapple concoctions than Barrachina, the Old San Juan bar where it was invented back in 1963. Step into the breezy, palm-filled courtyard of the historic Fortaleza Street bar and restaurant for a taste of the potent original, made with Ron Del Barrio's 86 percent proof, three-year-old amber rum. And don't be shy about ordering another. They serve as many as 2,300 pina coladas in a single day here, so you'll be in good company.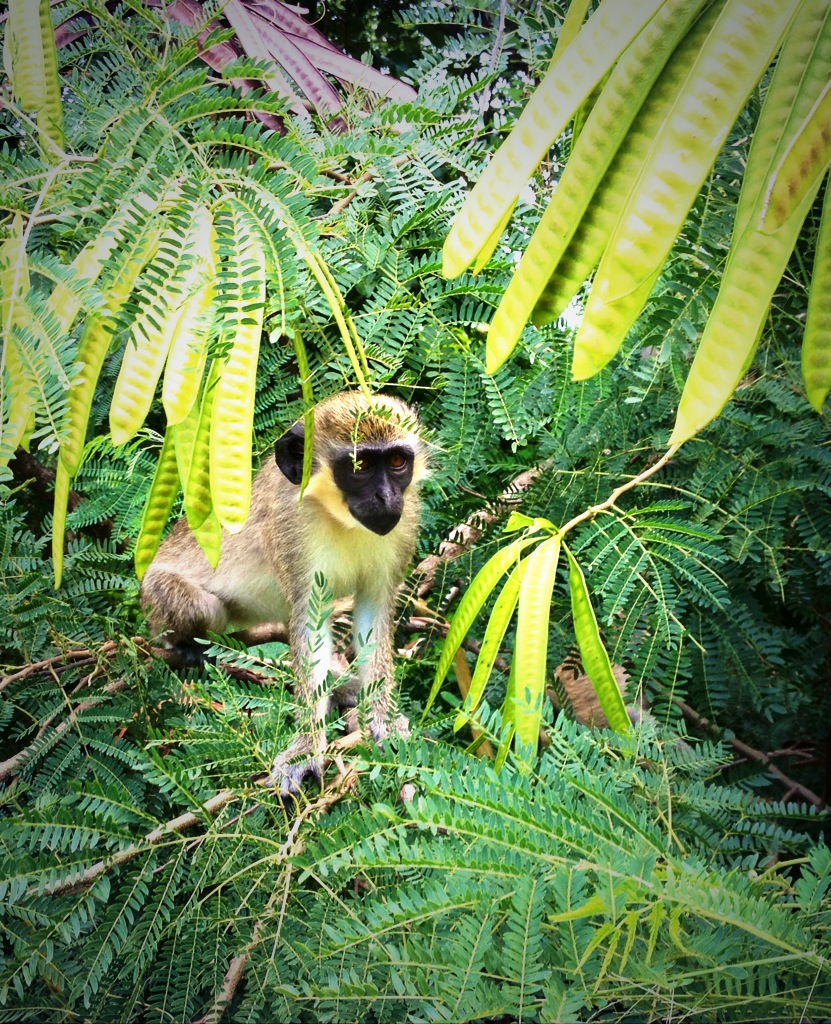 4. Golf with Green Monkeys in Nevis
You don't need to be a golfer to enjoy 18 holes at the posh Four Seasons Nevis, where a simian troop scampers through the foliage on the Robert Trent Jones II course. The playful green (also called vervet) monkeys actually outnumber locals on the tiny isle, and there's no better place to see them close up (or at least get a great photo).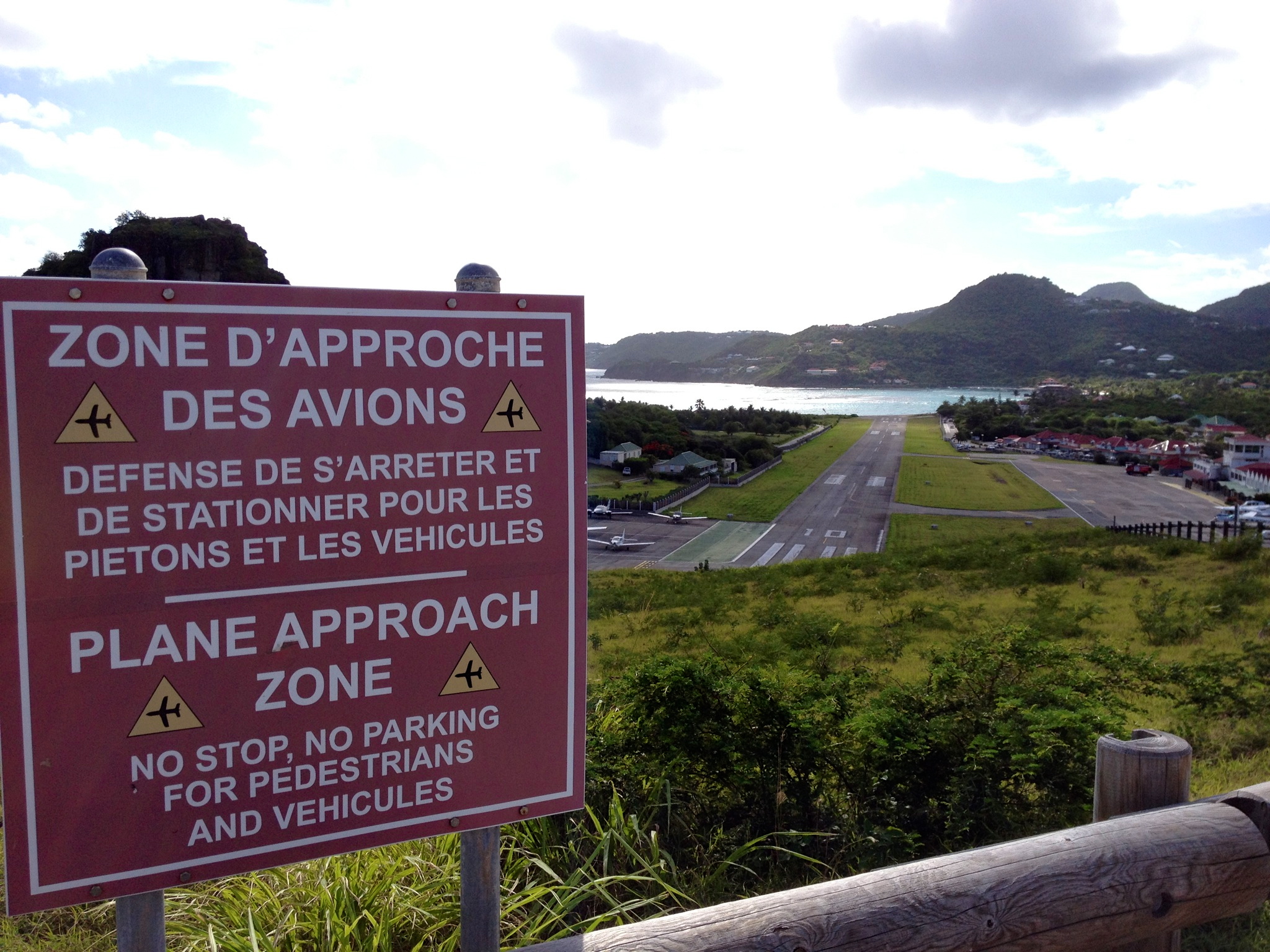 5. Touch down in St. Bart's
Sure, you could hop a ferry from neighboring St. Maarten to this French Caribbean idyll, but that would mean missing out on one of the most thrilling (OK, scary) landings this side of Paradise. I'm not a nervous flyer but my heart races every time I'm in a puddle-jumper on final approach, as we skim the top of a 150-foot-high hill (usually while being buffeted by trade winds) and suddenly seem to plummet straight down to the 2,100-foot-long runway, one of the shortest in the world. And did I mention that the runway ends about 20 feet from the sea, and there's no wall or barrier between the airport and the briny blue? Land safely at this airport (the third most dangerous in the world) and you'll feel like giving the pilot a kiss. A French one, bien sur.
Sarah Greaves-Gabbadon is a Caribbean travel expert, award-winning travel journalist, TV personality, and black-belt shopper. Former executive editor of Caribbean Travel +Life magazine, she ventures to the beach and beyond, sharing the diverse culture, relaxed lifestyle and colorful people of the world's favorite warm-weather destination. She is also jetsetter-in-chief at JetSetSarah.com, where travel and shopping meet.