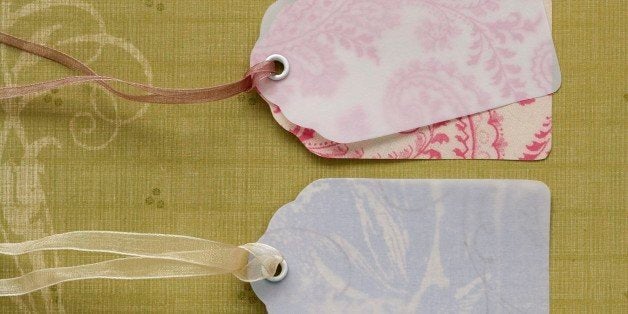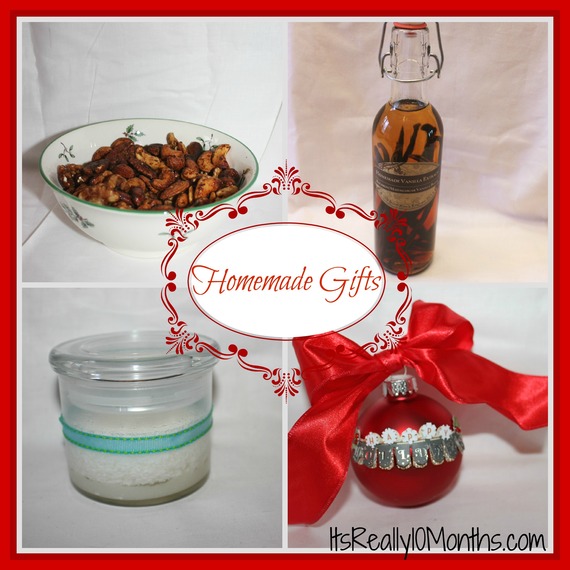 My husband and I save during the year in order to pay for Christmas presents in December. This requires adhering to a pretty tight budget when buying gifts. Every year it seems that someone new is added to the list...particularly when the kids are in a new activity. Each activity requires a small gift exchange of some type. Whether it's a book for the preschool party or an ornament for dance, it all adds up. Then there is the matter of wanting to do something special for the girl scout troop leader, dance instructor, co-workers, neighbors and friends. While none of them would expect a gift, I like to give each one a little something during this special time of year. Listed below are five thoughtful yet inexpensive gifts I have received, created or found in the past that have been cost effective yet were sincere in that I put thought and time into them.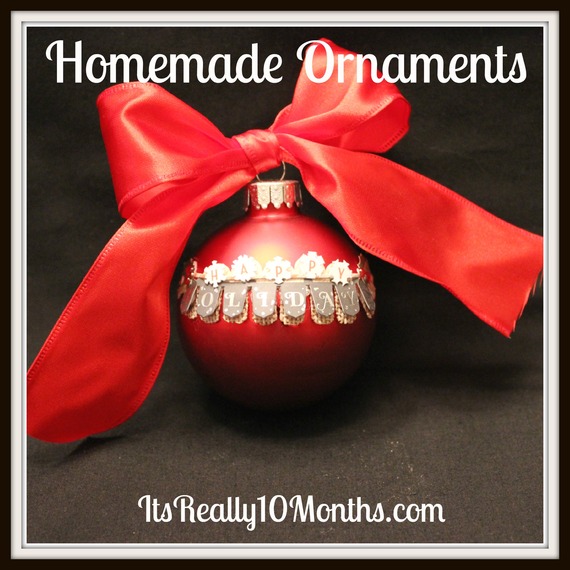 Homemade Christmas Ornament: I bought a box of colored glass bulbs and scrapbook stickers at the local hobby store. Usually there is a coupon which helps with the price. One year I bought diamond stickers of the alphabet so I could stick the recipients monograms on the ornament. I also bought a diamond flourish sticker as well to jazz up the ornament a bit. Generally a person can find these stickers in the scrapbook section of the store. This year I bought stickers that said, "Happy Holidays" on them. I did learn that I had to buy a special glue to make sure the stickers stay in place. Total cost per ornament: $2.11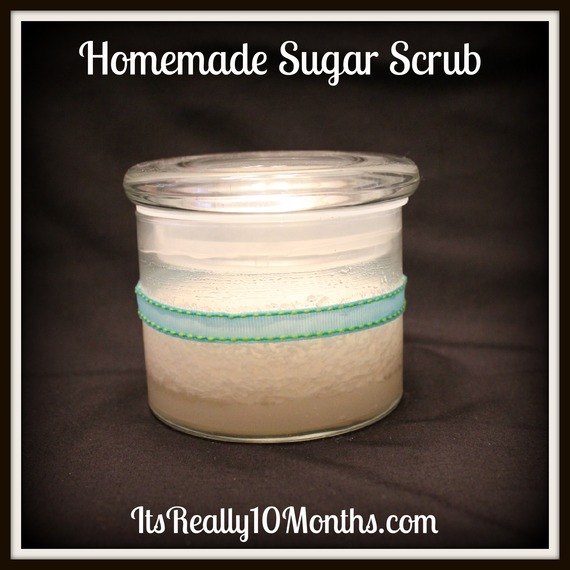 Homemade Sugar Scrub: I again went to my local hobby store, with coupon in hand, to purchase jars for my sugar scrub. I also purchased ribbon to dress up the jar a bit. I mixed all my ingredients together and poured them into each jar. I modified my sugar scrub from the original recipe because I liked it a little more fluid while the original was pretty thick. Total cost per jar: $9.50
Recipe:
50 percent white cane sugar
50 percent vegetable glycerin to moisten the sugar
Small amounts of virgin olive oil (enough to make it the consistency I preferred)
1 or 2 drops of essential oil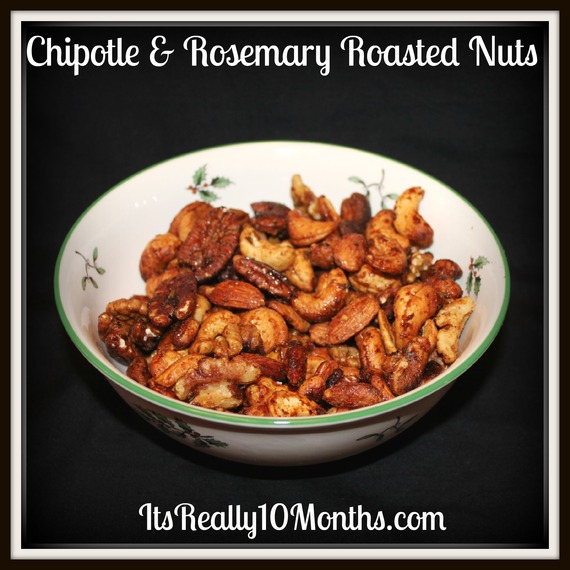 Chipotle & Rosemary Roasted Nuts: This one I stole from my friend who introduced it to me a few years ago and believe she originally found it through the Barefoot Contessa. This is a great gift that I like to share with neighbors and my co-workers. Although I love cookies, I feel like I am on cookie overload during the holidays. Passing out some specialty nuts adds a nice twist. I will usually find a really cute box or tin at the local dollar store. The nuts are purchased at Costco and this year, several of us got together to make a giant batch. Total cost per batch: $21.00 for 8 cups
Recipe:
3 cups whole roasted unsalted cashews (14 ounces)
2 cups whole walnut halves (7 ounces)
2 cups whole pecan halves (7 ounces)
1/2 cup whole almonds (3 ounces)
1/3 cup pure maple syrup
1/4 cup light brown sugar, lightly packed
3 tablespoons freshly squeezed orange juice
2 teaspoons ground chipotle powder
Combine all of the ingredients and mix well. Add 2 tablespoons of rosemary and 2 teaspoons of salt and toss again. Grease a cookie sheet well. Spread the nuts on the cookie sheet and roast for 25 minutes at 350 degrees. You will need to stir them at least twice until they are a golden brown. Watch them carefully! One minute they are fine and the next they might get a little too golden brown if you catch my meaning. Take them out of the oven and toss with 2 more teaspoons of salt and 2 tablespoons of rosemary. Let them cool and stir occasionally so they don't stick in large clumps.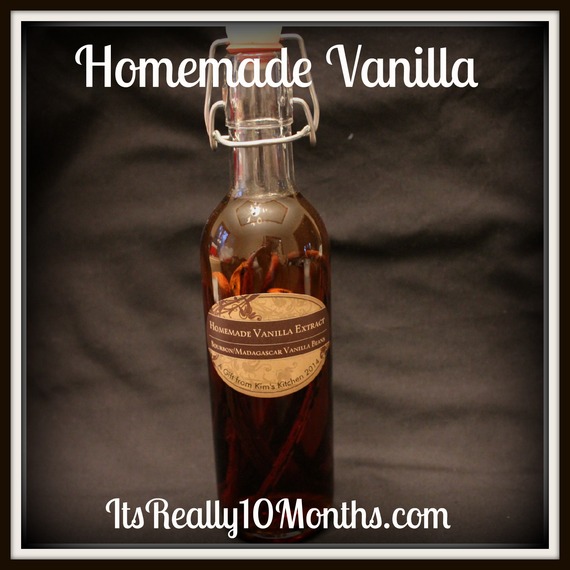 Homemade Vanilla Extract: I received this gift a few years ago and loved it! I purchased Bourbon/Madagascar Vanilla Beans and placed 5-6 in each bottle that I found on a random website. I then went to Costco and purchased a couple gigantic bottles of Absolut Vodka. I sliced the beans in half and put them in the jar. I then poured the vodka to the neck of the bottle. I created some labels on a sticker website and had my completed gift. I know that the vanilla will be ready in three weeks but I encouraged my friends to leave it a bit longer to let the vodka infuse to a rich vanilla flavor. Total cost: $13.30
5.) Recipe book: This is a bit more specific of a gift but may be just right for that one friend of yours. The three of us try to (somewhat loosely) follow the Paleo Lifestyle. One year, Celeste purchased cookbooks for us and wrote in several of her favorite Paleo recipes. Total cost per book: $10-$15 for the book and your time for writing in recipes.
So there you have it -- five inexpensive gifts that are made with a little tender loving care while not breaking the bank. Don't forget to pin this in your Christmas category as a reminder in years to come. Please share this if you liked the ideas in this post. Happy Holidays!
Bio
Kim Schenkelberg
Although sarcasm is often her tone, she counts on her friends to know that underneath it is a caring soul. A sojourner at heart, she remains firmly planted in Omaha, the city of her birth until she is free again to travel. Kim obtained her master's degree in social work soon after she delivered her first child. She practices in the fields of domestic adoption and mental health therapy. Kim co-authored a book It's Really 10 Months: Delivering the Truth About the Glow of Pregnancy and Other Blatant Lies. She is married to a man who could win husband-of-the-year awards nearly every year because of his big heart. Kim is a stepparent to two quickly growing boys. She has two daughters and one son with her husband. Lord help them. This is one crazy busy clan of seven! You can find Kim on social media sites @itsreally10months.