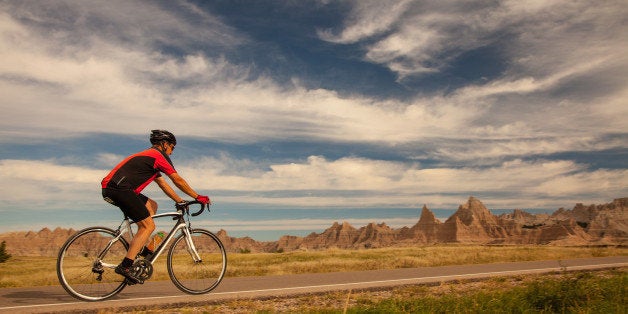 No matter your age or fitness level, cycling is a fun way to incorporate both physical and mental health benefits into your daily lifestyle. Whether for leisure, exercise or daily commute, cycling provides a real workout for the circulatory and cardiovascular systems. Intense cycling can burn more than 500 calories an hour. Plus, you get to enjoy being outdoors.
Need more reasons to get on your bike? Unlike running, biking is lower impact on the leg muscles and doesn't exert as much force on the knees (and joints in general). As a workout, it can be a lower risk form of cardio, which is good for those recovering from injury.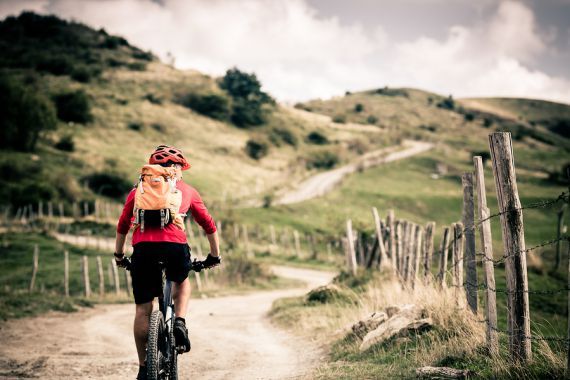 The next time you're ready to pedal, here are 5 ways to improve your cycling performance:
Each year, in the United States alone, more than 6,000 cyclists need emergency care for head injuries. In fact, head trauma makes up 75 percent of biking fatalities. Bike helmets - if correctly worn - are almost 90 percent effective in preventing brain injuries.
Safety aside, look for comfort in new hybrid bicycles designed to make riding easier and smoother. Wearable tech may also enhance your cycling experience. There is a wide variety of wearable gadgets, including Smart bike helmets, which track in real time your heart rate, distance covered, and amount of calories burned, among other health stats. Seeing such personal data while cycling can encourage you to cycle farther, for longer periods or more frequently.
If you're new to cycling, start off slowly. Pedal for about 30 minutes a day on flat terrain for the first month. Gradually increase the intensity of your cycling and choice of terrain - try hills for a more vigorous workout. Also, riding with others can motivate you to cycle more.
Once comfortable on the bike, consider commuting to work by bicycle instead of by car. We all know that exercise helps alleviate stress. Recent scientific studies further show that bike commuters have lower stress levels than people who commute by car and public transportation.
3. Use Your Gear Effectively
To avoid putting more pressure on your knees, don't pedal in high gear for long periods. Instead, shift to faster revolutions and lower gears. This will result in more exercise that puts less stress on your knees. Sources say that the best pace for most cyclists is 60-80 revolutions per minute (rpm). For comparison, serious bicycle racers pedal in the 80-100 rpm range.
4. Help Prevent Sore Muscles
If you've just pedaled up a steep hill, avoid the temptation of coasting downhill without pedaling. The reason? When exercising, your body uses oxygen to dissolve glucose for energy. During intense exercise, like biking uphill, there may not be enough oxygen available to complete the process, so a substance called lactic acid can build up in your bloodstream and muscles faster than you can burn it off.
This lactic acid may contribute to sore muscles. By pedaling lightly but constantly while coasting down a hill, you can help eliminate lactic acid. So will drinking a lot of water - so attach a water bottle to your bike!

5. Alter Riding Positions
While cycling, alter your body and hand positions to change the angle of your neck, back and arms. This will help balance out the pressure and stress put on your nerves and muscles while riding. If possible, change where you grip the handlebars during your ride to avoid cramping in your hands, neck and shoulders. Also, keep your arms relaxed and elbows unlocked to help absorb the bumps.