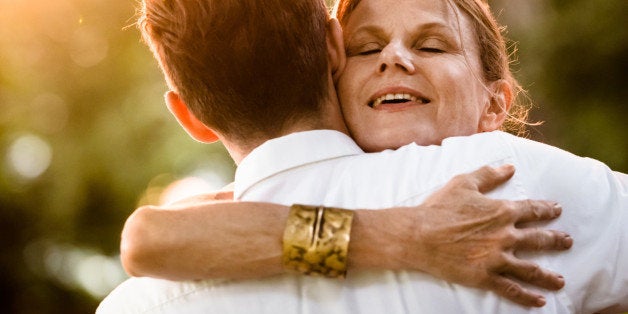 For most of us, Alzheimer's is associated with the elderly, but the reality is that it's not just a disease of old age. Early-onset Alzheimer's Disease (EOAD) affects people younger than age 65, occasionally much younger. According to the latest Alzheimer's Association Facts and Figures Report, of the 5.4 million Americans impacted by the disease, there are approximately 200,000 individuals with the early-onset form.
Obtaining an accurate diagnosis of early-onset Alzheimer's can be very challenging. Health care professionals may overlook Alzheimer's or rule it out due to age or medical history. Symptoms are often misdiagnosed, attributed instead to stress, depression, or in the case of women, menopause.
While the illness itself is the same, the early-onset form of the disease brings a unique set of challenges to those individuals struggling to cope with their diagnosis. For example, a person could be at the height of their career when signs and symptoms of Alzheimer's begin to interfere. Additionally, a person's peers in this age group are much less prepared to recognize, understand and handle the possibility of this disease. In addition, there still may be children living at home who don't understand the changes they are seeing in the parent. It's very important to take the time to learn about your diagnosis or that of a loved one, and to find a healthcare professional with whom you can discuss your specific challenges of living with EOAD.
As the Director of Family and Community Services at the Banner Alzheimer's Institute (BAI), I have seen firsthand how individuals and families struggle to deal with their new normal following an early-onset diagnosis. Here are some tips our team has developed for individuals and their families when learning to cope with their diagnosis:
1. Stay active. Stay physically active and engaged with people and hobbies. What is heart-healthy is also brain healthy, so remaining physically fit and healthy will contribute to your mental health as well. Also, consider using the arts, which draw upon your emotional memory versus short-term memory. You will find peace, creativity and fun there!
2. Consider getting involved in clinical-trial research. The feeling of helplessness is often associated with early-onset Alzheimer's; however, there is something you can do to take action. Ask your healthcare provider about enrolling in a clinical trial. There are many promising trials that are either actively enrolling or will be enrolling soon. The Alzheimer's Prevention Registry is a great resource for determining what study opportunities are available in your area.
3. Realize that your relationships will change. As your disease progresses, your role as a spouse, parent, sibling and/or friend will likely change as you need more assistance. Having open and honest dialogue with the important people in your life can be helpful as you discuss how each can support you. Allow yourself to grieve the loss that you will feel and for people who care about you to support you. This can lead to acceptance and can help alleviate some of the stress and anxiety you will almost inevitably experience.
4. Ensure your finances are in order. The expenses associated with Alzheimer's can be devastating. And, with EOAD, the financial impact can be even greater. Whether it is loss of income resulting from a person no longer being able to work, or the need for a spouse or loved one to scale back to take on added responsibilities as a caregiver, it's important to meet with an elder law attorney and financial planner in the early stages of the disease. They can help evaluate your family's overall financial situation so you can better prepare for the additional assistance that will be needed in the future.
5. Prepare for the future. Whether it's ensuring your end-of-life preferences are clear, or getting the appropriate disability and health insurance in place, planning for your future is a necessary part of facing early-onset Alzheimer's head on.
Remember to remain positive. Your life is not over! Many people diagnosed with early-onset Alzheimer's go on to live meaningful and productive lives.