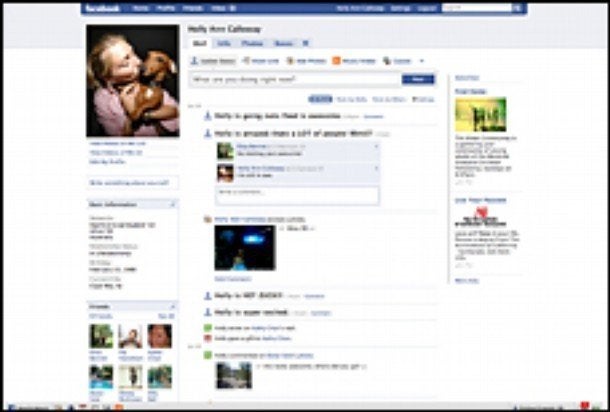 The social web offers tremendous viral marketing potential for those that know what they're doing. Here are five easy, cost effective things you can do to leverage the social web to drive exposure, customers, and revenue:
1) Create a Facebook Page for your business. Whether or not you feel comfortable sharing your personal life on Facebook, your business should certainly have a presence on this hugely popular website. Facebook Pages are like profiles for businesses, and are an excellent way to engage your customers in a conversation. When your companies' customers / fans engage with your Facebook Page, this activity is pushed out to the friends of your company's fans, paving the way for viral growth. Facebook Pages also provides excellent tools for communicating with people that have signed up as fans of your business.
2) Set up a Twitter Account for your business. From celebrities like Shaquille O'Neill to brands like Zappos, Twitter is rapidly becoming a critical channel to enable communications between companies / public figures and their customers / fans. One simple Twitter strategy is to automatically follow any Twitter user who mentions your brand or business category (e.g. San Francisco Lawyer) -- this can be done through a service called Twollow.com. Even if you don't plan on using Twitter as a communications tool, I would strongly advice you to "claim" your company's Twitter nickname, to prevent others from profiting from the url "www.twitter.com/yourbusiness." Claiming your company's name is as simple signing up at Twitter.com, and selecting a nickname.
3) Let your fans / customers review your business. Online reviews are a critical component of your business' reputation, and can do wonders for converting new customers. Services like RateItAll.com/Promote allow you to submit anything for review - whether it's a local business, a blog, a website, a product, or a brand. Other popular review sites include Yelp (local businesses), TripAdvisor (travel related items), and Viewpoints (products).
4) Hire a Social Media Optimizer (SMO). SMOs are experts in driving traffic through popular social media sites like Digg, Reddit, Facebook, and Twitter. A properly executed SMO campaign can not only deliver a burst of traffic, but also result in inbound links which will help your website's search engine rankings. Highly regarded SMO agencies include 10e20, Stuntdubl Online Marketing, and TopRank Online Marketing.
5) Don't forget about Search Engine Optimization (SEO). Search engines -- specifically Google -- still drive a tremendous amount of traffic. If your company has a website, make sure to make full use of Google Webmaster Tools to maximize Google's indexing of your site and to monitor any obstacles that may be preventing search engine traffic from reaching your site. Additionally, purchasing directory links from high quality Internet directories such as Yahoo! and BOTW.org are a good way to start building the inbound links required to improve your search engine rankings. If your business does not have a website, there are a number of services you can use as a proxy for your own site. For local businesses, Merchant Circle is a good place to start.

Popular in the Community