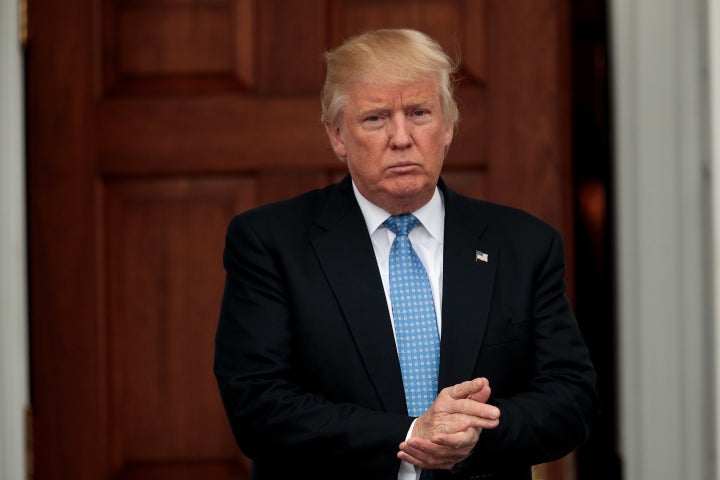 So far the Trump Presidency has been defined by, to put it mildly, unpredictability. As DC-based political pollsters and colleagues, we, like many inside the Beltway, spend a good portion of our day pouring over Twitter trying to understand what happened and what it means, for us and our clients.
But companies need to be paying close attention too. One small leadership move or CEO statement can find a company in the crosshairs of the president, his vocal supporters, or his equally vocal opponents. Whether scrupulously planned or off-the-cuff, many business decisions — by companies as large as Facebook, Amazon, Under Armour, Pepsi and Uber – have placed industry titans and their leadership squarely on the path of reputational risk. Now, more than ever, America's largest companies must carefully consider every public policy decision they make.
So how do companies become more strategic in their navigation of these rocky, uncharted political waters? How should business leaders make business decisions in a hyper-political environment? We don't have a one-size-fits all answer, but instead we offer an approach to follow regardless of where you and your company stand. Navigating the tidal waves of reputational risk is a sound business strategy, particularly when you're staring into a hurricane.
1) Understand your existing brand, including your political brand. Does political action seem on-brand, and so has already been integrated into your corporate reputation? Or is it a departure? For example, many tech giants already have a public history of standing up for immigrant rights, while major retailers may not be viewed through a political lens. It's important to see how political action fits into your brand's other strengths and weaknesses by examining the full spectrum of brand attributes. Your current brand will help determine how "sticky" your political action will be, so a brand baseline is a crucial first step.
"Your current brand will help determine how "sticky" your political action will be, so a brand baseline is a crucial first step."
2) Establish the business case for political engagement. Do you have a goal for your corporate political action? You should, but you need not limit yourself to a measurement as blunt as sales. A political action can improve corporate or executive reputation, inoculate against other reputational challenges, or help with employee recruitment and retention. Note how Eli Lilly called on then-Governor Mike Pence to clarify the Religious Freedom Restoration Act so to prevent discrimination against the LGBT community. In North Carolina, the controversial "bathroom bill" led PayPal to cancel plans for a new headquarters in the state, costing hundreds of new jobs. Statements in both cases specifically mention the impact on employees.
3) Have a stance you can defend. If you're going to take an action, it should be one you're unafraid to explain to the press on the record, answer questions about at conferences, and post on your website. You might not be ready to enter the political fray, but the choice may not be up to you; a "low-profile" political stance can become high-profile at any moment. So be thoughtful about the position you take, so you and your stakeholders can embrace it – enthusiastically.
4) Define and talk to your stakeholders. When your company speaks, who is paying attention? And who is most likely to drive the reaction around your political act? If you're answer is "elites" be sure to have a clear, consistent definition ready. Politically engaged and motivated customers are not always high net worth or college educated. Elites in your sector may care less about an action or topic that doesn't directly affect them. Your employees and potential employees may be more politically liberal than your customers, while your shareholders may be more risk-averse. Defining your stakeholders means checking assumptions at the door. And research helps you determine not just how your key audiences feel, but the intensity of their views, and how motivated they are to take action.
5) Know the difference between a battle and a war. Every action has a downside. Some actions—like Nordstrom's decision to not sell First Daughter Ivanka's products—are perhaps small-ball in the long run, while signing a brief opposing the President's policies might have longer legs. Having a strategy makes it easier to respond quickly when the need arises, and to know when to wait for the storm to pass. By the time your company is the day's political target, without a plan, it may be too late.
Having a plan matters, because Americans are acting with their wallets. Our recent poll showed 60% of Americans say it's appropriate for a business leader to criticize a sitting president if "their personal values or those of their customers are being threatened." Over a third said it's important for them to support companies that share their values "even if it's sometimes inconvenient or more expensive." And 15% in our poll have already taken a politically-motivated motivated consumer action since January. Are you willing to take a gamble with somewhere between 15% to a third of Americans?
We asked a senior business leader recently how they were currently discussing and strategizing their political engagement. "You're funny to think we have a strategy. The CEO decides, and then I write a memo to explain to other staff how to talk about it." We agree: a decision is not the same as a strategy. By methodically asking and answering questions companies can build a plan robust enough to handle the road ahead. Because in this new political climate, the one thing we can predict is its unpredictability.
Popular in the Community