Remodeling your kitchen can be a major investment and, like any investment, you want to make sure it offers a return. A great kitchen remodel can, and should, feel current ten or even twenty years down the line, allowing you to reap the benefits of the original outlay.
The most important advice I can offer is, if you want your kitchen to look current in a decade, stay away from trends. Rather design a kitchen that suits your lifestyle. Here are five tips to help you make design decisions to ensure your kitchen is timeless:
1) Classic Cabinetry Finishes
There are a number of cabinet finishes that are classics, such as white, light grey or neutral-colored cabinets which are beautiful and timeless. So are traditional woods like white oak, walnut and mahogany that have been used forever and complement almost any type of architecture. A third classic cabinetry finish that works in most homes is metal, especially stainless steel.
2) Timeless Materials and Hardware
Materials like marble and wood flooring transcend time as they have been used in kitchens for hundreds or even thousands of years. Marble countertops and finishes that are maintained correctly get better with time. While white subway tiles are always in style, I often use them in new finishes like marble or stone, not just porcelain.
If you incorporate traditional hardware like latching catches and olive knuckle hinges into your kitchen, it will still feel fresh years from now.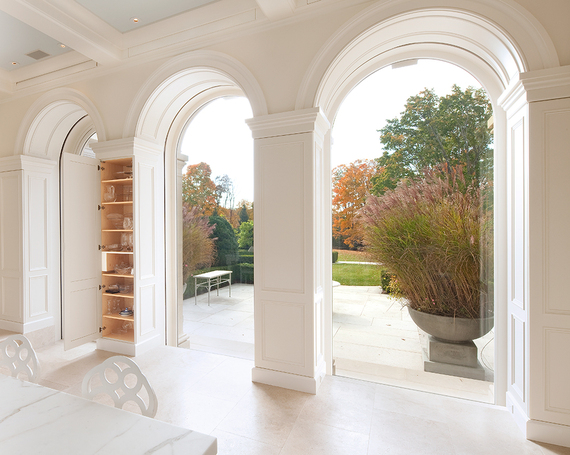 An architectural entrance never goes out of style.
3) Strong Architectural Elements
Strong architectural elements in the kitchen never go out of style. Think of including ceiling details like beams, planking, or crown molding into the space. Sculptural arches and large entries into the kitchen add a timeless quality, as do gracious breakfast rooms, walls of windows and high ceilings.
4) Signature Light Fixtures
It's important to incorporate signature or classic lighting fixtures into a timeless kitchen. Think about featuring lovely pendants over the island, a great chandelier over the breakfast table, and sconces on the walls. These are worth the outlay and will not date your kitchen 10 years from now.
I almost always include architectural metals into a design as they make a strong statement and are usually in a neutral tone that works well in most kitchens. Think of a gracious metal hood, a signature hanging pot rack, or beautiful, open metal shelves, which can be restyled as the years go by.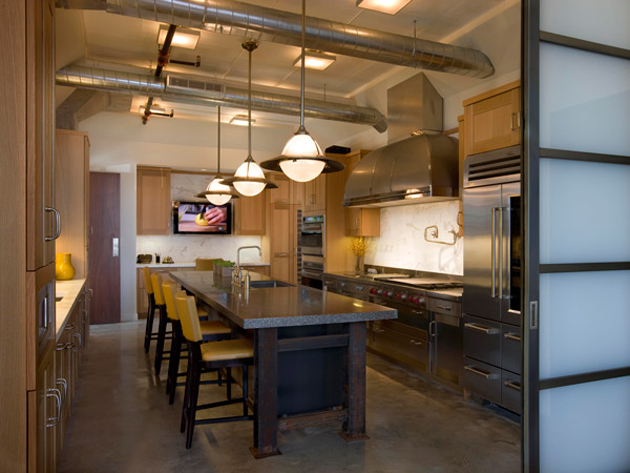 A stunning hood in a classic metal finish