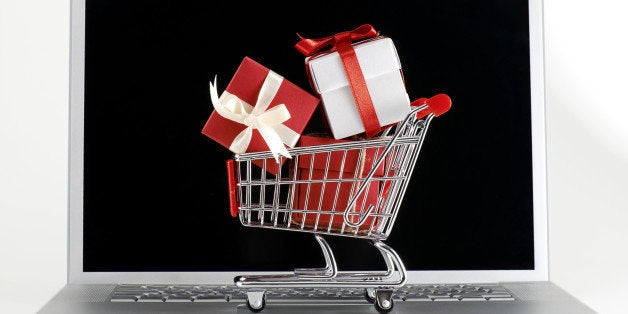 The holiday season is finally here and businesses are hustling to take advantage of this lucrative time of the year. The number of eCommerce sales worldwide has continued to grow to a whopping 1.4 billion dollars.
Take a look at these five pointers to help you achieve a stellar eCommerce season:
Temporary Thematic Makeover: Who doesn't love that holiday feeling? Give your site a whole new "Holiday Feel" for this special time of the year by using custom graphics and holiday friendly images. This will help attract customers and give them that extra urge to do a little more shopping. Make sure to use your banner space sparingly, the real estate of any site is the banner space on the top fold of the website. Use this space to communicate your specials, offers and deals. This space should be used intelligently as the highest bounce rates depend on how well the banner space is used for communication.
Prepare For The Masses: Once you have spruced up your page to kick in the holiday spirit, make sure to implement the necessary changes needed to make your site ready for the attack of shoppers. Be sure to test the production environment at least two weeks before the holiday rush season begins. Regardless of your test results make sure to have a well-trained 24/7 tech support staff ready, this is imperative for customer retention. A great way of ensuring each inquiry is taken care of is to set up a ticket based system. This allows each individual to have a ticket number that will be addressed personally.
Think Mobile: Make sure your site is mobile responsive, according to Statista there are more than 196 million online shoppers in the United States alone. Imagine the number of shoppers during the holidays! More people are turning to their cell phones to not only shop but also to use store locators, coupons and deals, hence make sure that the site renders correctly across all platforms. Don't take the risk of having an outdated website. People expect to be able to make purchases anywhere and everywhere.
Provide shipping discounts and dates: If possible provide free shipping during the holiday shopping season. Not having this option is the second most common reason why online buyers from the US don't complete their check out. This might cost you in the beginning but will eventually translate into heightened sales. Along with providing free shipping, it is equally important to provide accurate shipping timelines. This stressful time of the year can be made that much easier when your customer knows exactly when they can expect their shipment. Remember to send out follow up emails on package tracking updates to keep your customers up to date. You can also use social media to give out general shipping delivery information and timelines.
Sell, Sell and Upsell: Create a specific "holiday center" page that list all holiday specials for your customers to see. The holiday center is a one-stop-shop that acts as a springboard for harried holiday gift buyers. Free shipping promotions, deadlines and timeframes should all be prominently displayed, as should customer service numbers, return policies, gift cards and holiday store hours, if applicable. The gift shop should have sections such as most loved, most reviews, gift guide, gift cards along with several other shopping guides and features. Don't forget to take advantage of your social media channels to effectively communicate this information as well!

Put your time and energy to good use by implementing these tips towards your sales strategy for the holiday season, making it all the merrier!