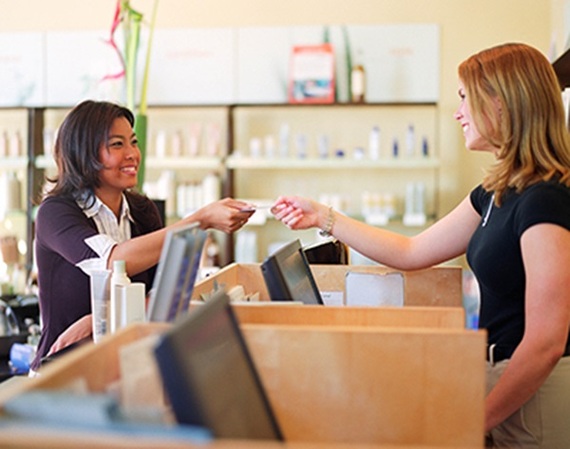 Whatever you do, do it well. Do it so well that when people see you do it, they will want to come back and see you do it again, and they will want to bring others and show them how well you do what you do.
--Walt Disney

The spa industry is the fastest growing category in the wellness industry. With revenues projected to exceed 14 billion dollars in 2015, savvy spas owners will want to ensure that their spas position themselves beyond their competition. This can be difficult; treatments are a commodity and there is very little that's new under the sun. A more compelling strategy might be to tap into the emotional side of customer experience (CX) and give the people what they want.
What exactly do customers want?
According to Customer Experience Insight here are the latest expectations and ways that smart spa owners can translate their customer's desires into a memorable experience.

Expectation No. 1: More personalization
Customers want to feel special. The very act of coming to a spa indicates that they are in need of care. The fastest way to determine what's needed is to begin by reviewing their intake form with intent. By ignoring the form or glossing over it, your therapist has missed the first opportunity to have an in-depth exploratory conversation with your customer.
When your spa is located in a non-English speaking country this procedure is extremely important. If you frequently serve American expats or tourists, someone should be on staff who can communicate with them. Building a good rapport is a fast track to great reviews on social media as these groups are always on the lookout for spas that are "foreigner friendly".

Therapists should always ask the customer why their spa was selected and what results they want from the chosen treatment. Often customers will select a treatment which is the most familiar rather than one that is specifically tailored for resolving their issue.
Conducting a preliminary interview should help your therapists to ensure that the right service has been selected. It also lays the groundwork for treatment upgrades and product recommendations.
Expectation No. 2: More options
The world is becoming more ethnically and generationally diverse and it is up to you to prepare your therapists accordingly.
Retail selling not only impacts your bottom line but your client retention. Selling just two products raises the possibility by 60% that your customer will return to your spa. Baby boomers have different concerns than seniors or millennials. Your staff including massage therapists, should be aware of which products and treatments are most appealing to each group. Customers expect for their therapist's product knowledge to be more extensive than their own. They want regimens which are customized to their specific needs.
The selling process should be varied as well. Recommendation strategies that work well for baby boomers or seniors will be a rapid turn-off for millennials. Millennials tend to comparison shop and educate themselves with online product knowledge prior to booking a service. Therapists should be trained to discern which sales tactics are most effective for each group.
The ethnic market is one of the fastest growing demographics in the beauty industry today with product sales outpacing the growth of the overall market. Hispanic, Asian and African women are now receiving spa services in great numbers. Is your staff prepared to provide the same level of expertise to them? If not it's time to expand the knowledge of your therapists to include ethnic skin. Your therapists should know which services and products work best on every skin type. Hire a consultant to conduct a workshop on global skin and increase your revenues by marketing your spa to a broader audience.
Expectation No. 3: Constant contact
How are you making yourself memorable to your customer? First time visitors should receive thank you notes, using e-mail is fine. If they didn't make a purchase, this provides a great opportunity to remind them of the products recommended by their therapist. Keep that information on file. Often clients will receive product samples that they love but toss the container before noting the name.
If they had a treatment that was intense or invasive check in with them afterward to see how they are feeling. Receiving such caring service almost guarantees that they'll return to you in the future.
Engagement is now a 24 hour activity. Use Twitter, Facebook or Pinterest to connect with clients who are online. Create a social media contact list of your customers and keep in touch with spa specials, product promotions, and interesting articles on beauty related to their personal needs.
Expectation No. 4: Listen closely, respond quickly
"You cannot truly listen to anyone and do anything else at the same time." --M. Scott Peck
Listening is a learned skill set that should never be underestimated.
Most people do not listen well but for spas it's the key to great customer service. Designate at least one person at your front desk whose primary task is to listen to your customers. Answering the phone and performing check-in should never be done in lieu of listening to a customer who is standing in front of you with something to say.

Review areas of potential customer complaint and devise standard operating practices which empower all of your employees to resolve the problem. Create role play scenarios to perfect the process.
Build upon the inherent listening skills of your therapists (most of whom are introverts) with classes to increase their aptitude for engagement. The response of your customers may result in substantial increases in business as well as great reviews on social media.
Expectation No. 5: Give front-liners more control
Your front desk staff is the liaison between the owner and the customer. They are first contact and set the tone for the customer's experience. Select people who love people, can remember names and have the ability to make good decisions. It is important to clearly identify the areas in which they can act on behalf of the manager to resolve a potential customer dissatisfaction issue. Err on the side of allowing more power rather than less. Your employee will strive harder to meet your expectations when trust is evident.

So are you doing everything possible to give good CX? Let us know.
Follow Linda Harding-Bond at Twitter @Lindaskindiva
Calling all HuffPost superfans!
Sign up for membership to become a founding member and help shape HuffPost's next chapter