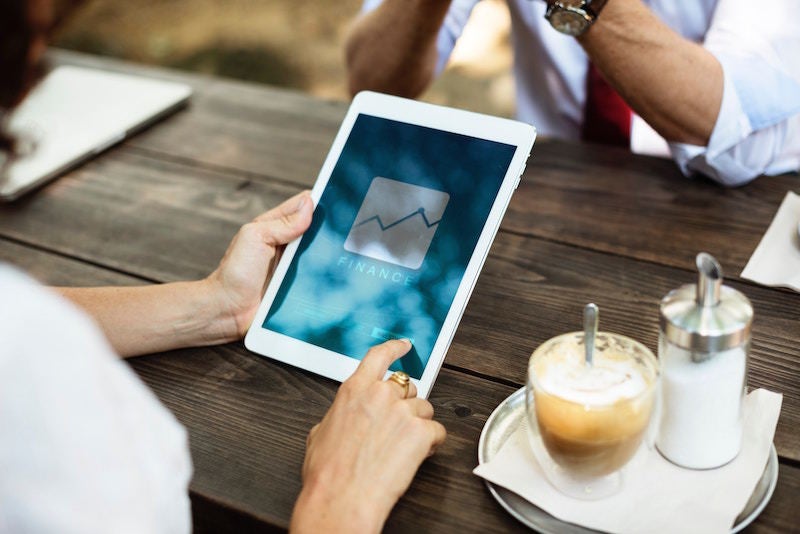 "Ambition is not a dirty word," Oscar Award winner and producer Reese Witherspoon declared to a female audience. She shared how tough it had been for her to launch her own production company in spite of being a famous A-list celebrity. It was not until several of her projects – including "Wild," "Gone Girl" and "Big Little Lies" – had been financially successful that she finally gained respect from other studios.
So, what do the rest of us do?
I created a research project called "Claim Your Financial Power" and interviewed 20+ female experts in order to learn from top industry leaders. Authors of best-selling books, podcast creators and thriving entrepreneurs shared best practices on how to develop the mindset to make key financial decisions, how to navigate career advancement, how to invest to build wealth and even on how to start your own company.
Could the blogs you read and the podcasts you listen to be the key to conquering your financial fears? Manisha Thakor, host of the The MoneyZen Podcast, and Laura Adams, host of the Money Girl Podcast, share the importance of keeping up with industry changes. Don't hesitate to take advantage of the valuable information that is already available online.
You've likely heard how important compound interest is in growing your wealth. But, did you know many women still hold much of their savings in cash—losing the benefits of that compound interest? Alice Finn, founder of PowerHouse Assets and author of "Smart Women Love Money" discusses her Five Rules of Investing in her "Claim Your Financial Power" interview.
Women are paid 82 cents to each dollar that their male counterparts make — and unfortunately, many professional women do not know how to build the business case for their next raise, promotion, bonus or key assignment. Melissa Hereford, founder of Negotiate with Confidence, is a negotiating expert and shows us how to become one ourselves.
What does it mean to create a "personal brand?" And is it even needed if you have a corporate job? The resounding answer is Yes! Catherine Kaputa, branding expert and author of "You Are a Brand," talks about the importance of letting others know about your expertise and leveraging it outside of your workplace to build wealth and influence.
Does "networking" give you the chills, or are you a natural connector? Either way, you'll want to listen to the conversations with Kristy Wallace, CEO of Ellevate Network, and Georgene Huang, CEO of Fairygodboss. Their views on building long-term economic opportunities based on the people you know and on supporting policies that promote women in the workplace are definitely worth hearing!
If you want to learn more from these thought leaders, register for the free Online Women's Summit that runs October 2-22, 2017. More than 20+ female experts share their perspective and actionable ideas on ways to "Claim Your Financial Power." Register Here.
Kelly Gushue is Founder & CEO of Personal Finance Warrior and provides online courses that teach women to invest and take action on managing their personal finances. 
Ellevate Network is a global women's network: the essential resource for professional women who create, inspire and lead. Together, we #InvestInWomen.
Calling all HuffPost superfans!
Sign up for membership to become a founding member and help shape HuffPost's next chapter
This post was published on the now-closed HuffPost Contributor platform. Contributors control their own work and posted freely to our site. If you need to flag this entry as abusive,
send us an email
.