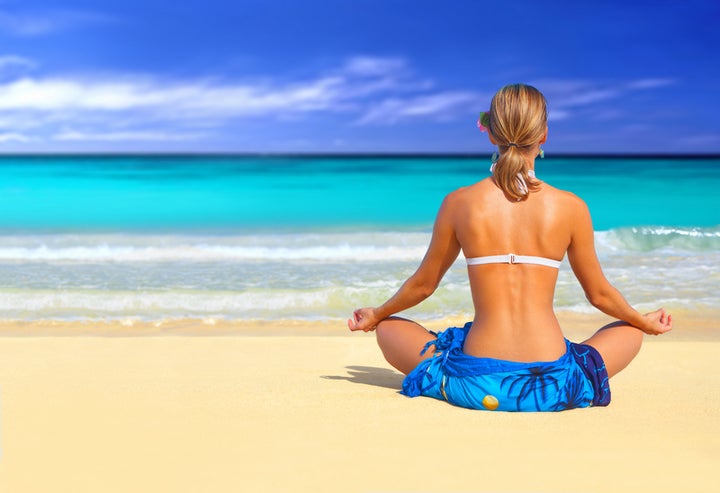 Summer has just begun and it's time to make sure our skin is ready for summer heat and hitting the beach! It's easy to have great looking skin from head to toe!
One of the best things we can do to keep our skin glowing for summer is make sure our skin looks dewy and fresh faced! A celebrity favorite, Clear & Brilliant is a skin treatment that leaves skin glowing with little to no downtime and can be done in under an hour! It also helps topical skin products penetrate more deeply into skin, making them more effective. Clear & Brilliant is a great way to keep skin looking stunning all summer long!
Keeping the skin and body hydrated is especially important during warm summer months. In addition to drinking plenty of water, adding a hyaluronic acid supplement to your routine is one way to help maintain skin elasticity. As we age, our levels of hyaluronic acid decrease. Using a hyaluronic acid supplement has been shown to help support skin hydration and help maintain healthy skin!
Getting rid of unwanted hair is a must come summertime. Laser hair removal is a permanent and effective way to get rid of unwanted hair! Pelo is a laser hair removal system that is quick and easy! Pelo's cooling system helps to eliminate pain on contact while being able to treat any type of hair! No need to worry about shaving and waxing the next time you are headed to the beach or pool!
It's time to break out the cute sandals! That means that our feet may need some attention. If they have been neglected, a pedicure can only do so much! Use an exfoliating product to remove dead skin cells! Follow with a moisturizing foot cream or something as simple as coconut oil on your feet before bed works incredibly well! If your toenails aren't in the best shape, an anti-fungal nail treatment (tea tree oil is great for day to day use) may be in order to keep toe nails smooth. Now your feet will be ready for fun summer shoes!
Finally, don't forget your lips! Wearing sunscreen on our face and body is a summer must-do but our lips can be subject to sun damage too! Don't forget to use a hydrating lip balm that contains an SPF of 15 or higher and reapply after eating or long periods of time. A lip color with an SPF works well too. This way your lips will stay hydrated longer and it may also help to prevent premature aging! Keep those lips kissable!
Follow these steps and keep your skin in shape for summer fun!
Related
Popular in the Community