As last year's factory collapse in Savar, Bangladesh reminds us, working conditions in the Global South can be hazardous and sometimes even fatal. Workers frequently face low wages, informal status, and long hours in addition to environments with uncontained contaminants, dangerous machinery, or unsafe buildings. But workers and their supporters in cities like Dhaka, Bangalore, Rio de Janeiro, Nairobi, and Lagos are starting to raise their voices for change. Read on, and then visit URB.im to join the conversation.
Bangladesh's National Garment Workers' Federation (NGWF) has worked relentlessly for garment workers' rights for 29 years to ensure decent working conditions and fair living wages. In a country where 80 percent of export earnings come from the garment industry and where 42 percent of factory owners are also lawmakers, the NGWF plays a vital role in pushing for pro-worker legislation and protections during negotiations with profit-driven stakeholders.
The NGWF helped draft the Bangladesh Fire and Building Safety Agreement in 2011, which proposed the creation of a team of independent inspectors to ensure safe working environments. At that time, the major manufacturers denied the proposal since it required massive investment, but the Savar tragedy has revived it -- as of October 2013 a number of companies including Primark, H&M, Matalan and Mango had signed the agreement due to popular pressure.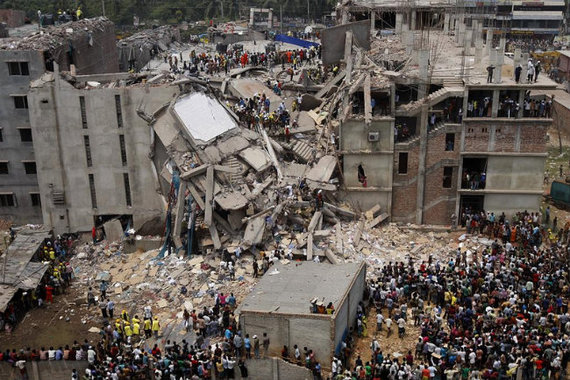 As in Bangladesh, substandard working conditions are common for the poor in Bangalore. The city has 500,000 garment workers, almost 90 percent of which are women. In addition to obstacles like anti-union employers, impossible quotas, and poor health care, female garment workers face many responsibilities outside of the workplace that make it difficult for them to come together to organize.
These complicating factors have led grassroots movements like Munnade (The Woman Garment Workers' Front) to take creative approaches toward mobilizing women for their own cause. The NGO started off as a micro-savings scheme but also fostered a broader sense of solidarity that today has evolved into a strong women's movement. Today, Munnade functions as a union and empowers women to assert their rights in the workplace.
Since the 1950s, Brazil has implemented measures such as minimum wage laws, unemployment benefits, maternity leave, and pension funds to ensure basic protections for formal workers. The challenge today is to help Brazil's many informal workers join the formal economy, so that they too can receive the benefits of formal work. In Rio, the city government supports low-income workers in their transition to the formal economy through public employment, labor, and intermediation centers, which are located throughout the city. In these centers, individuals receive guidance on the requirements and benefits of formalizing their activities, and can also get help with obtaining their worker's identification.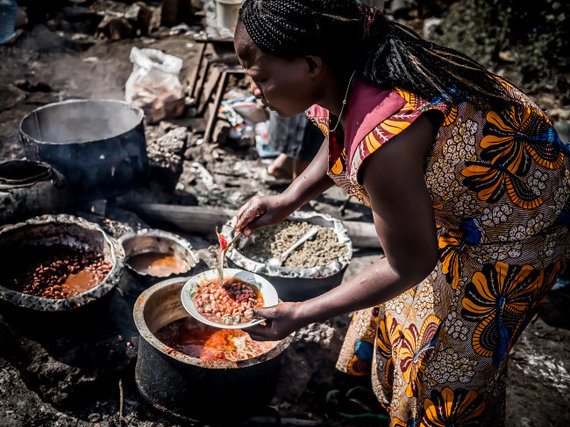 Many of Nairobi's street vendors provide food on a daily basis for the workforce that is constructing the city's quickly expanding network of roads and bypasses. But often, their participation in these informal markets comes with threats of eviction and harassment from city officials. Frustrated by what they see as double standards on the part of the authorities, who on the one hand charge them a fee to operate but on the other disrupt their work, one band of street vendors from the Riverside area has organized into a formal self-help group.
They seek recognition for the essential service they provide to workers and commuters and are requesting an assignment of land where they can safely operate their stalls. They are determined to open up a dialogue with city officials and to negotiate a set of basic rights that will formalize their line of work.
In Lagos, the Campaign for Democratic Workers Rights (CDWR) lends instrumental support to workers in their struggle for better employment conditions through practical and financial solidarity. Most recently, CDWR has been championing the rights of workers employed in Chinese-owned factories in Lagos by supporting their efforts to unionize.
In early 2013, workers in one of these factories went on strike, demanding compensation for the family of a deceased co-worker. The employees and the CDWR also protested against the lack of safety tools and for better work conditions, fewer hours, and increased pay instead of the below-minimum wages they make as contract workers. Conversations regarding unionization are still ongoing, but since the CDWR's intervention, the factory has introduced various safety and precautionary tools to the factory.
In cities across the globe, NGOs, government programs, and workers themselves are calling out for working conditions that are safe, secure, and fair, and often successfully. Learn more about these stories on URB.im and share your thoughts.
REAL LIFE. REAL NEWS. REAL VOICES.
Help us tell more of the stories that matter from voices that too often remain unheard.