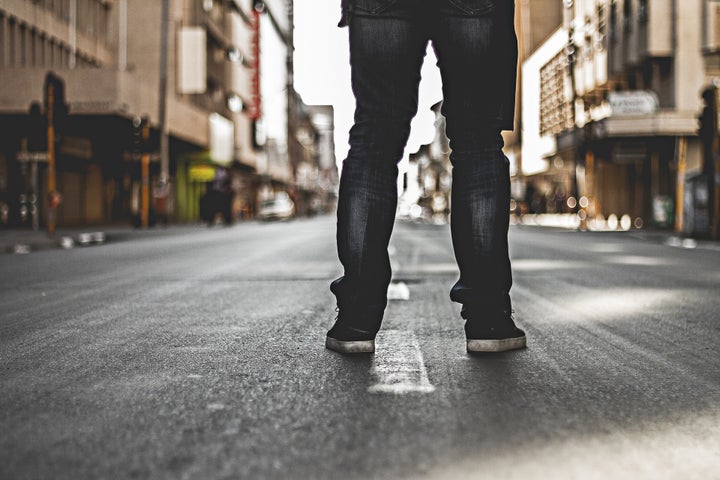 You don't know the important people in his life - He has only introduced you to acquaintances who do not really care about his relationship status. You do not know his parents, siblings, friends or co-workers.
He has become busy - He has suddenly become so busy that he barely spends time with you like he used to. He keeps his conversations brief and is quick to get of the phone or avoids meeting you in person.
He avoids addressing issues - He is not interested in discussing any issue with you or avoids answering questions. He seems to lie to you about his whereabouts and is afraid to tell you the truth about your relationship.
He shows little to no affection - He has began to hold back his emotions and affection towards you. He may sometimes delay showing you affection and it can be when you ask for it. The only time he seems to show affection is when he is interested in having sex with you.
He talks more about himself than your relationship - He is more focused on himself and does not seem to care about your well being like he used to.
Before he makes an attempt to ghost on you, make your exist and save yourself the heartbreak.
Kemi Sogunle is a certified life and relationship expert, international speaker and multi-award-winning of Life and Relationship books (LOVE, SEX, LIES AND REALITY, BEING SINGLE: A STATE FOR THE FRAGILE HEART and BEYOND THE PAIN). Kemi's mission in life is to support single men and women who are ready, to find who they are after a broken relationship or divorce, heal from their painful past experiences, learn to love themselves and develop positive and healthier relationship habits that will make their lives become better not bitter. She also supports married couples with conflict resolution, trust and intimacy issues. She has been featured in Essence Magazine, Your Tango, Zoosk, Older Dating and has been named one of the 10 Best Coaches in Maryland by Thumback.com for three consecutive years. She is a life and relationship contributor to The Huffington Post. You can learn more about Kemi Sogunle on her website: www.kemisogunle.com. Connect with Kemi on Facebook and Instagram.